How many albums can I upload to AlbumPrüfr?
With AlbumPrüfr you can have 20 different albums uploaded for revision by your clients.
Once a client has approved an album remove it from AlbumPrüfr and you can upload another one. Just head "My Albums" on Prüfr.com, select the album you would like to delete and click delete at the bottom. A pop up window will appear to make sure that you want to delete it 🙂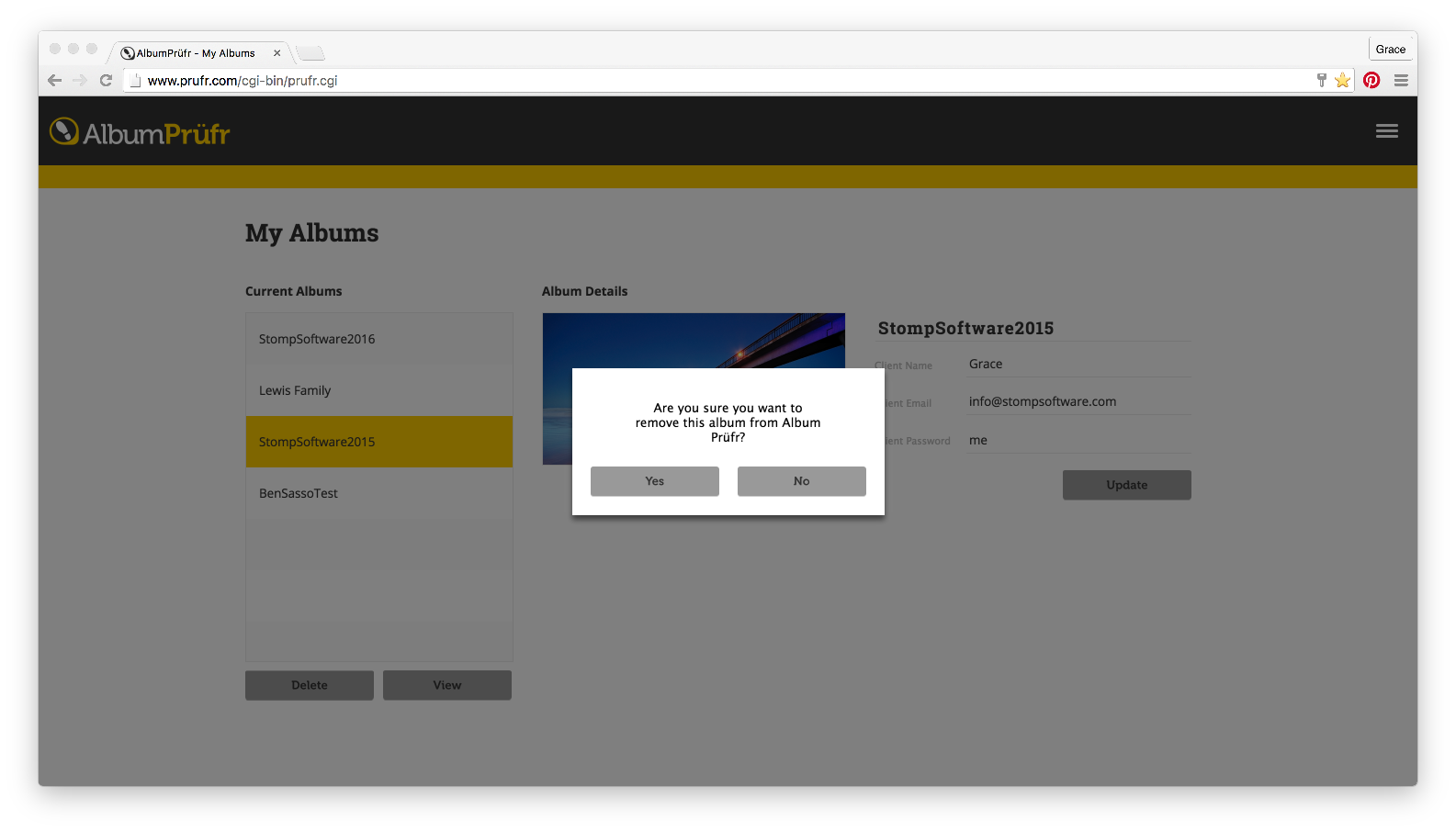 Happy Stomping!!
---
Still can't find what you're looking for? We're here to help