Replace/Update Spreads using AlbumPrüfr
Making a client's changes in your album is critical. We thought long and hard about the easiest way to do this, so you have a couple of options.
Replace/update a SINGLE spread
If you designed in AlbumStomp, open your album and do your changes to your selected spread. Click on "Show Prüfr Comments" at the top and add a comment. Make sure "Sync spread when commenting – a little piece of awesome" is ticked so that this spread will be updated on Prüfr.com.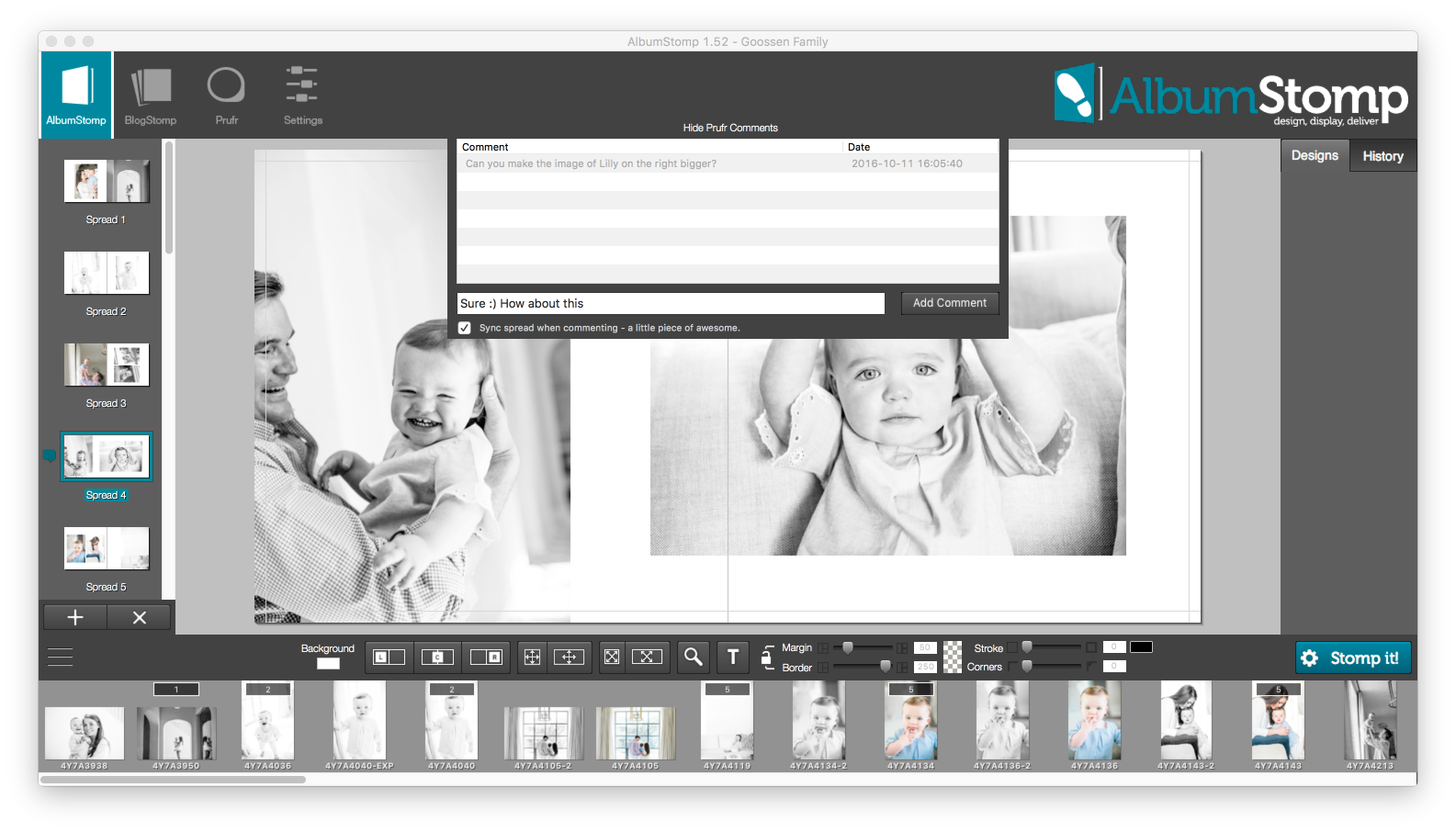 If you are using our AlbumPrüfr App to upload spreads from another design program, then all you have to do is drag and drop! Select the spread from Finder (Mac) or Documents (Windows) and drag it into AlbumPrüfr and on top of the spread you want to replace. The spread will darken and a yellow icon with arrows will appear. Let go of your mouse and it will replace and update that spread, these will appear on Prüfr.com as well.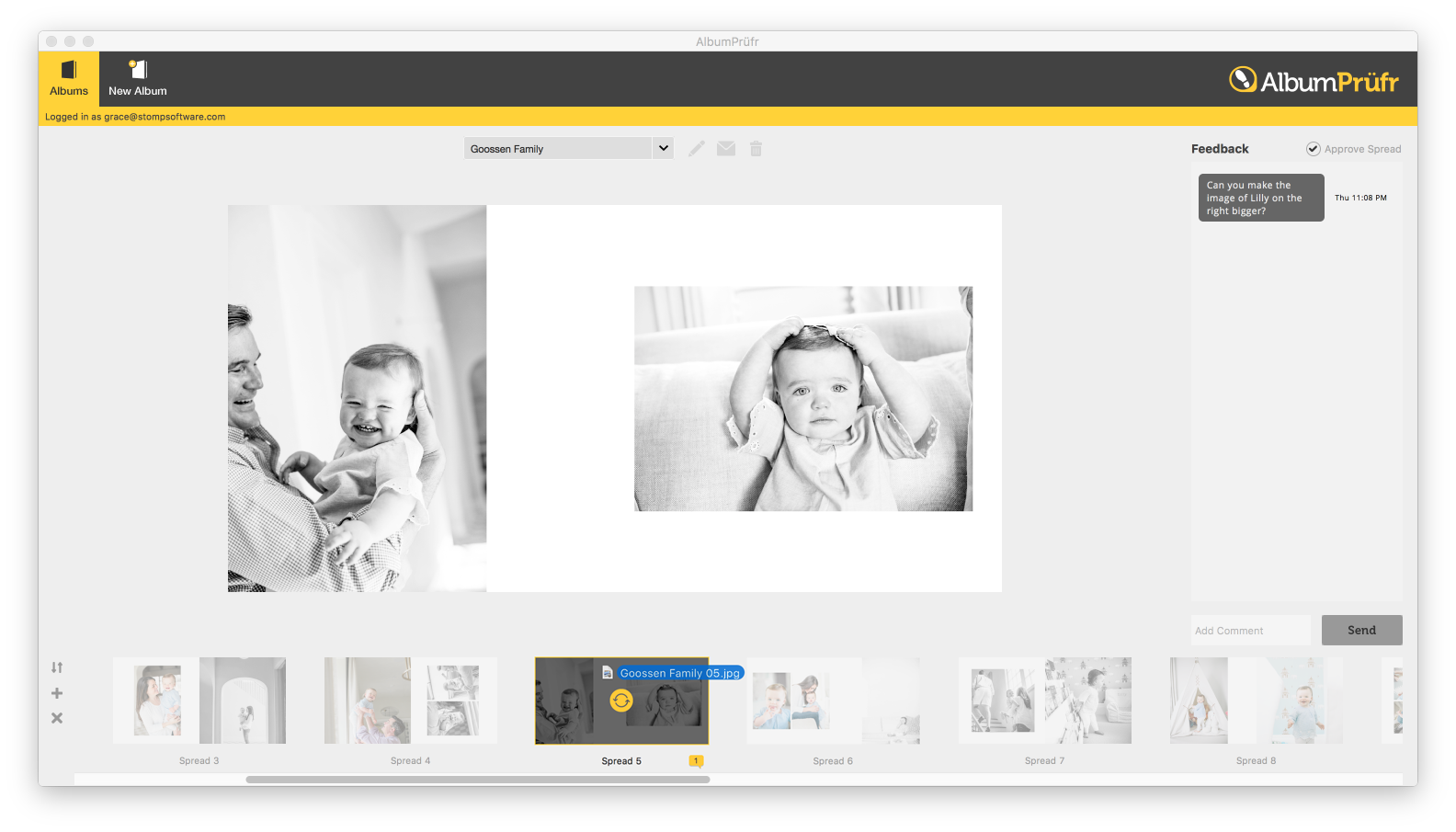 Replace/update ALL spreads
In AlbumStomp click on the Prufr tab and then the "Sync to Prufr" button. It will sync all your updated spreads to Prüfr.com.
In the AlbumPrüfr App, look in the lower left-hand corner of the main window you'll see an icon with two arrows, one pointing up and the other pointing down. Click that and the "Replace All Spreads" window will open. Drop your new spreads (or click the icon and select your new spreads) and they'll appear in the "New Spreads" column. In that column you can reorder the spreads if you need to by clicking and dragging. Make sure you import the same amount of spreads to ensure everything lines up properly, or you may see an error message from us.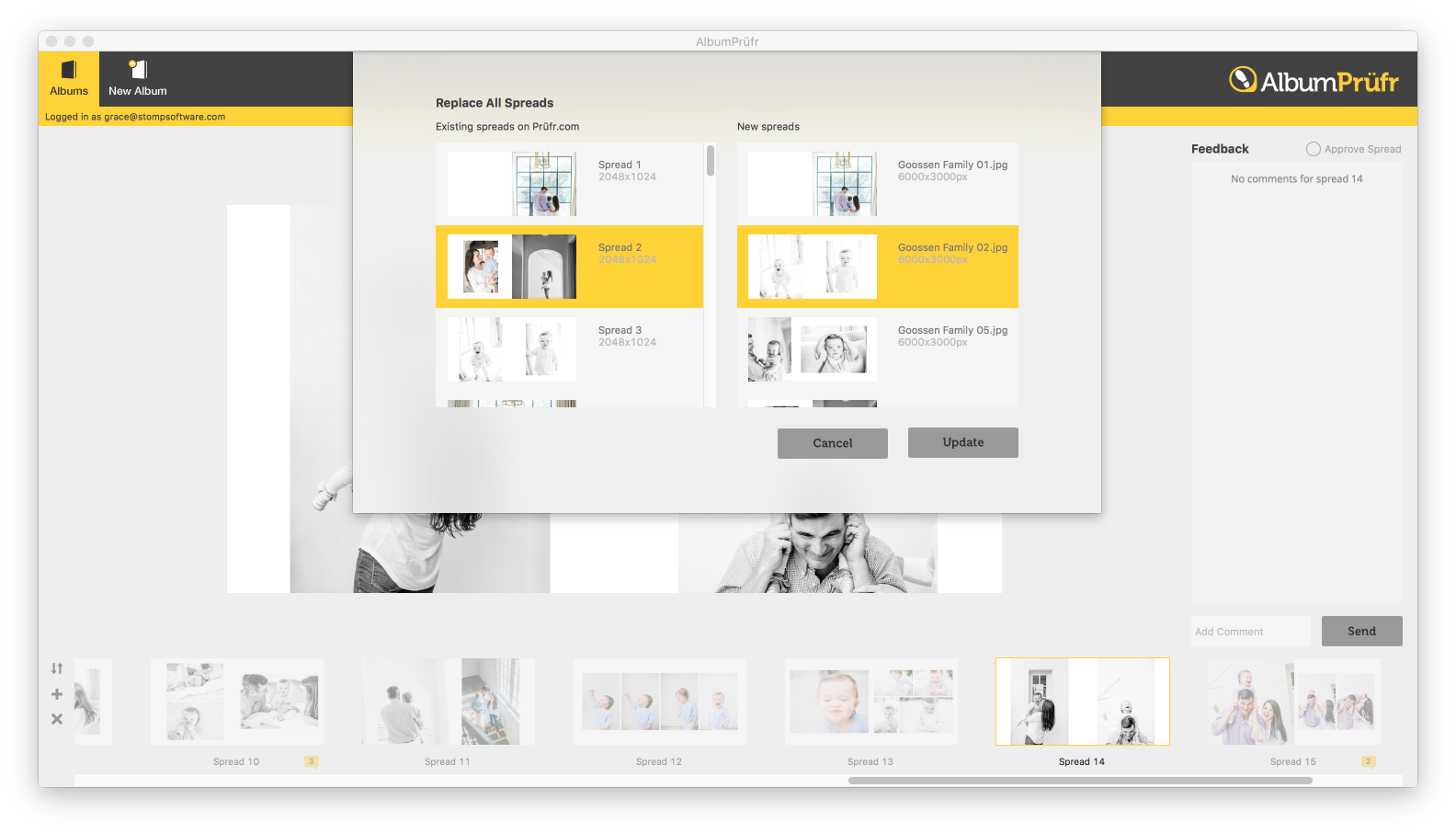 Happy Stomping!!
Thanks very much to Melissa Fitzgerald for her amazing photos!
---
Still can't find what you're looking for? We're here to help