Log in to the AlbumPrüfr App
If you have your AlbumPrüfr login details, then you're sweet 🙂 Just login with the same details you use for Prüfr.com.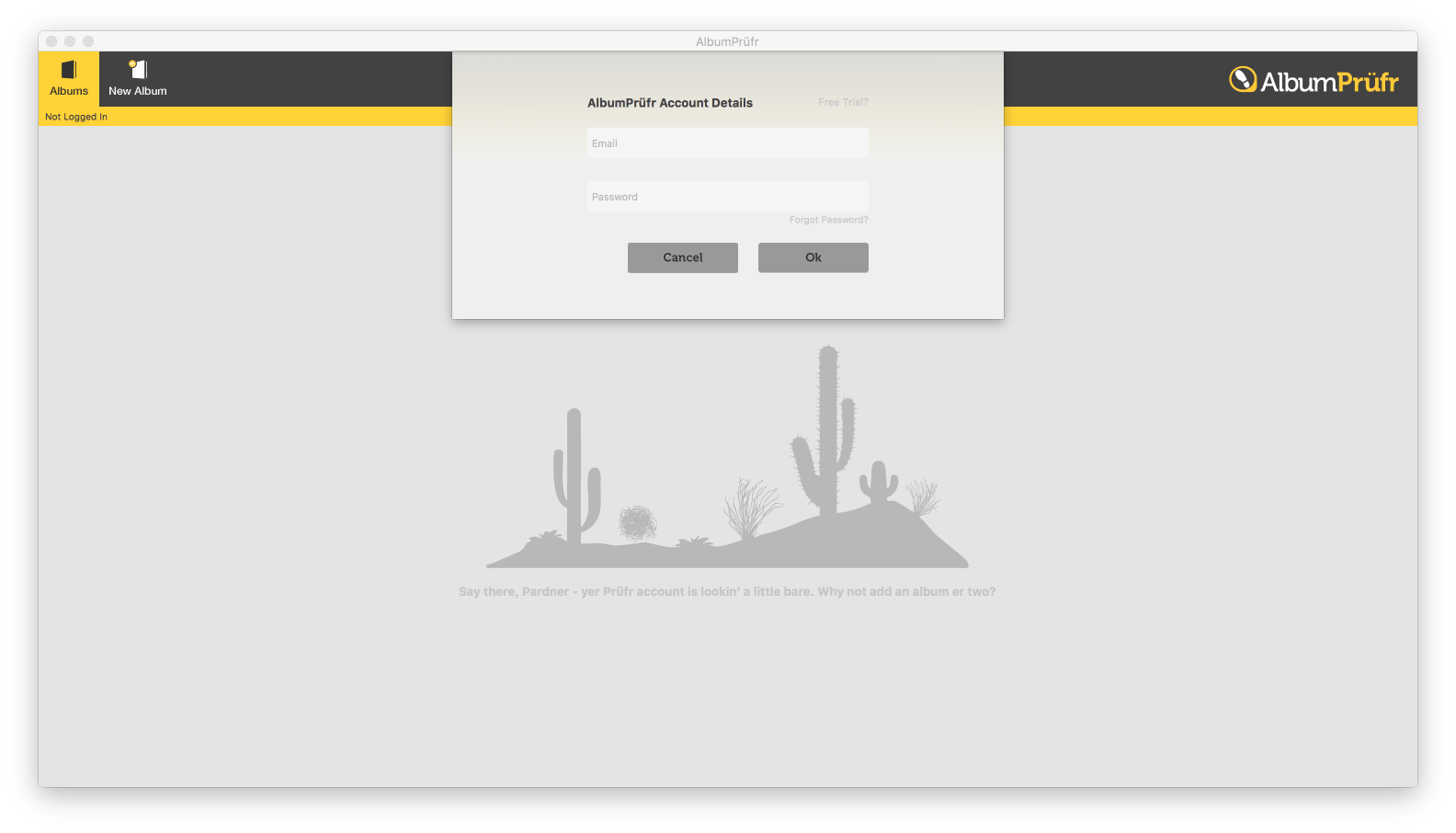 If you've forgotten those details then you will need to click "Forgot Password" and a new password will be emailed to you. We advise you to login to Prüfr.com and go to your "Account Settings" and change your password to one that you will remember.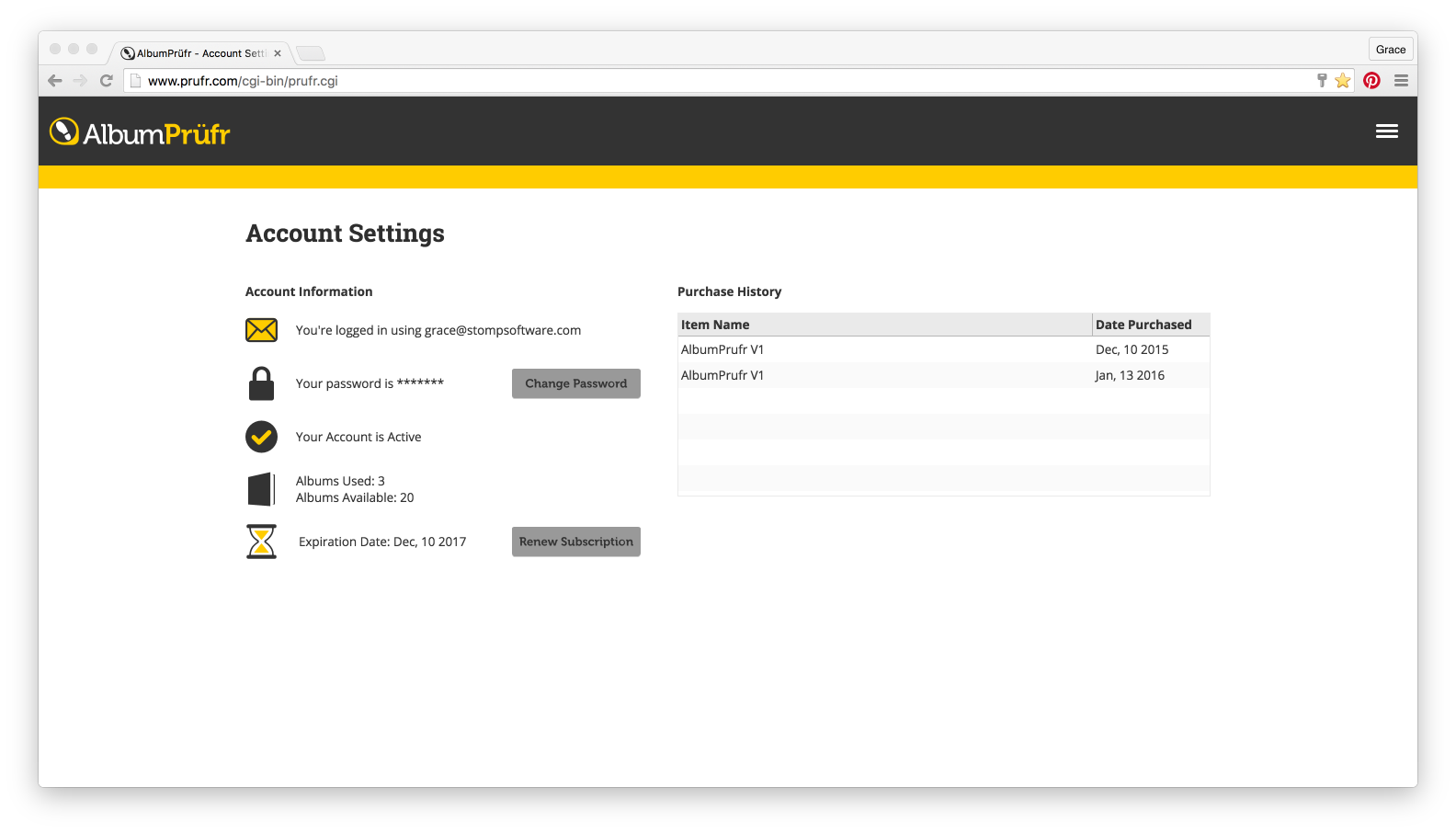 Happy Stomping!!
---
Still can't find what you're looking for? We're here to help