Review | Revise | Resolve

Review | Revise | Resolve

Review | Revise | Resolve
The best album proofing value around!
Proof your album designs on AlbumPrüfr for less than 5 bucks a month!
Give your clients a private setting in which to review their album layouts, leave feedback, and make revisions. Your clients can write comments on each spread, making the revision process a snap! AlbumPrüfr enables you to sync updated spreads effortlessly!
Painless proofing without breaking the bank. The way it should be.
Feed AlbumPrüfr your album designs from anywhere!

Proofing without the hassle!
It is a very easy way for your clients to proof their album design online. Not only can they see each page of the album, they can also leave feedback right underneath each layout. I love how it keeps the clients' notes right with each page making the revisions a piece of cake.

Rachel Nielsen

Clickin Moms | 2015
...the spine lays flat just like the album will, the layout is pretty and simple, and there is an interactive comment section for each spread ... (My client) can tell me right on page 12 that she wants to change bottom left image to #424. I ... change them in AlbumStomp, sync it back ... and she sees the change ... Commenting is a breeze.

Jessica Roberts

Jessica Roberts Photography | 2015
Design with your software, proof with AlbumPrüfr!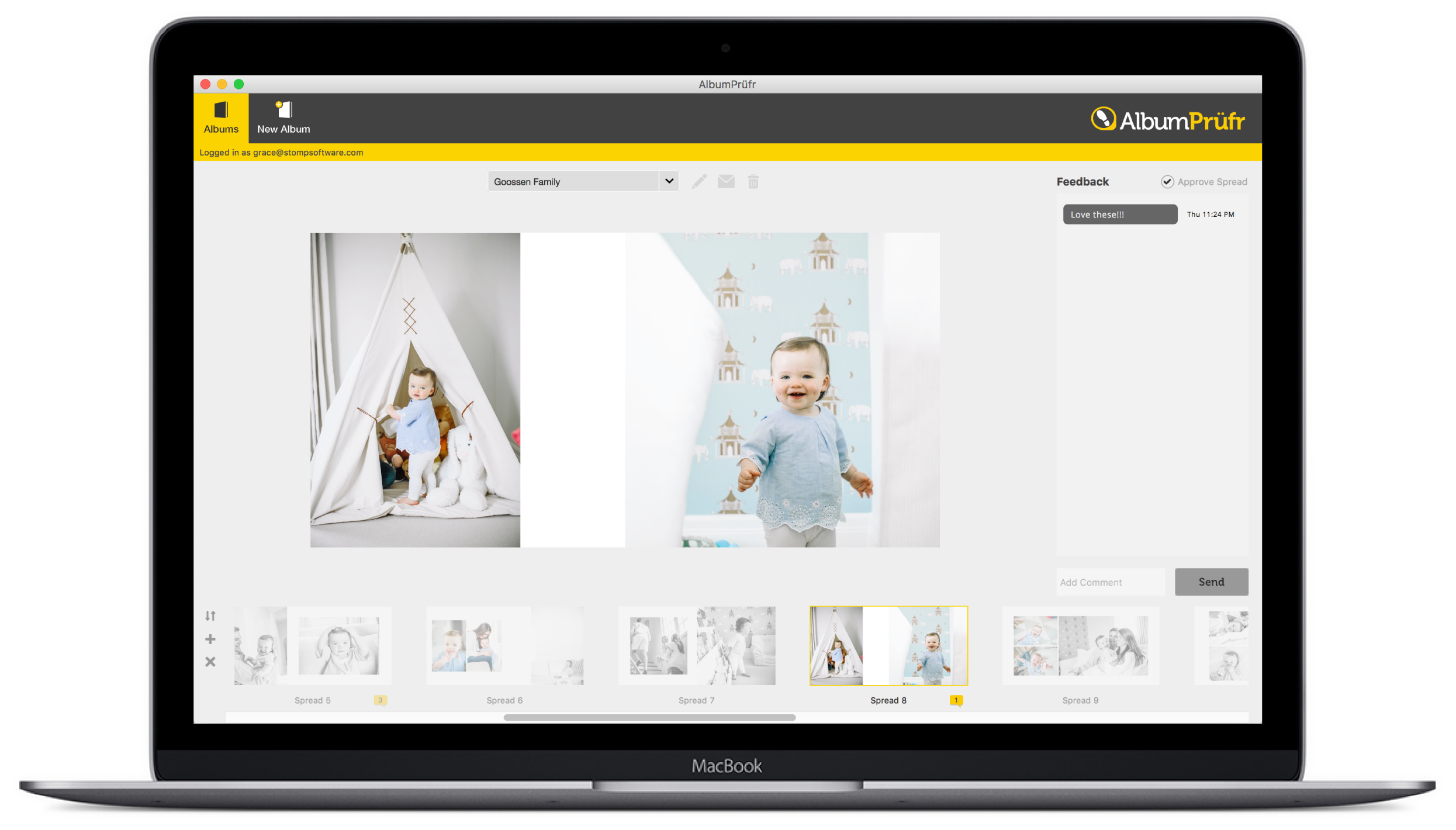 Upload proofs from anywhere
Design your album using the software of your choice then share it with your clients using AlbumPrüfr.

Full integration with AlbumStomp means proofing and revising your albums has never been easier.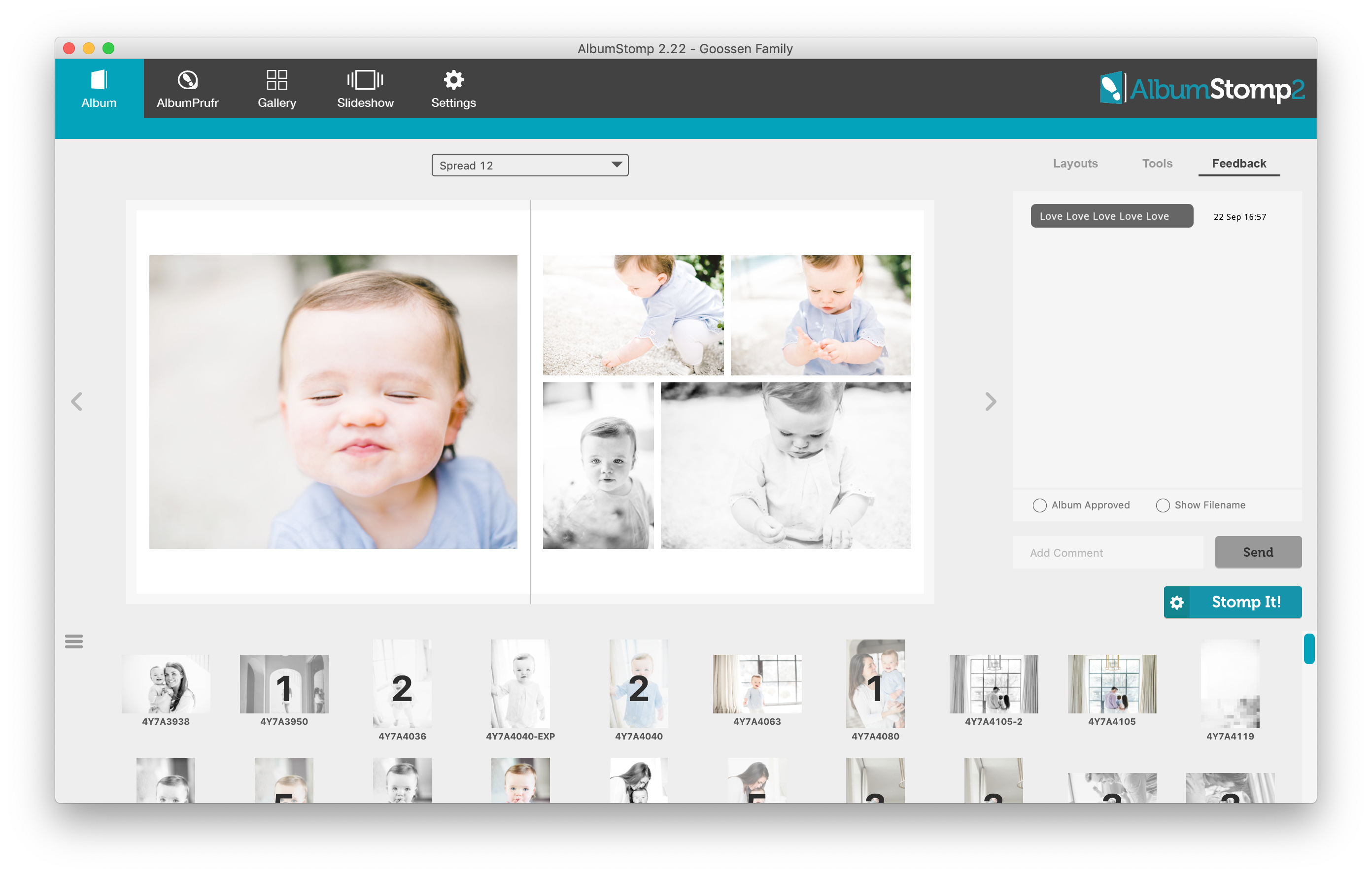 Improve your album proofing workflow!

Create your own email templates
Email templates make it easy to send quick messages to your clients.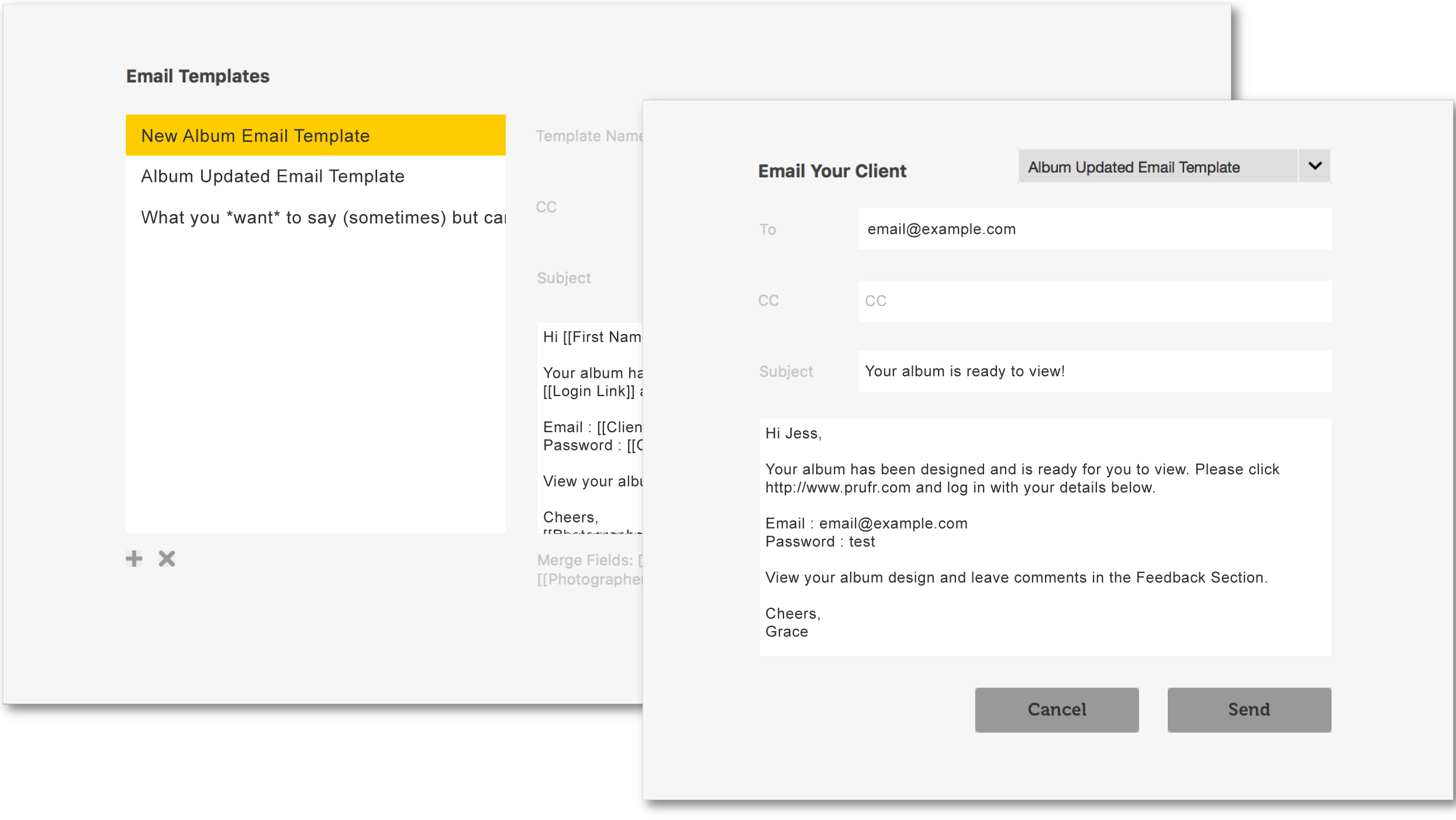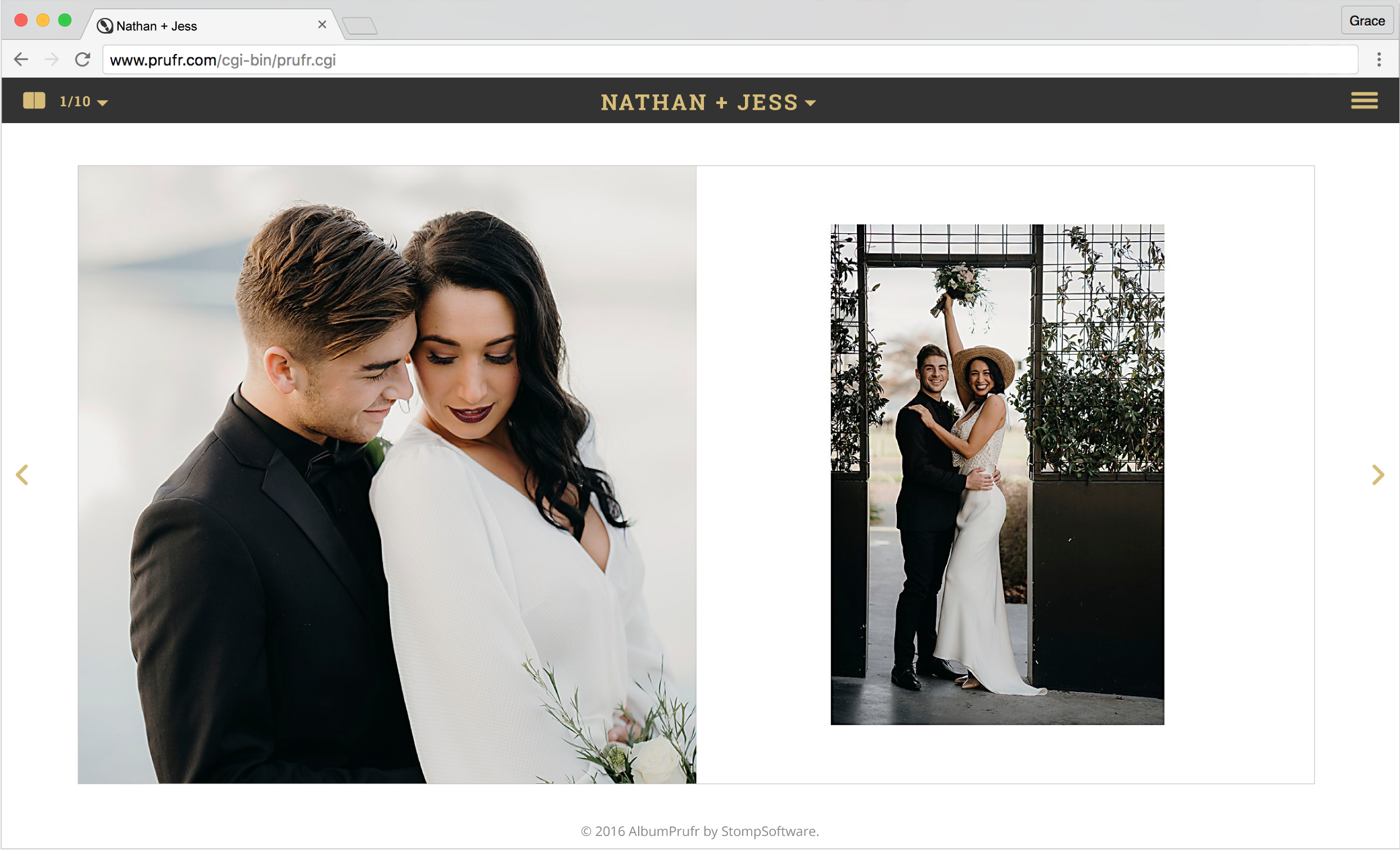 Sometimes bigger is better
30% bigger default view AND full screen mode.
Add your logo and choose the background, header and accent colours.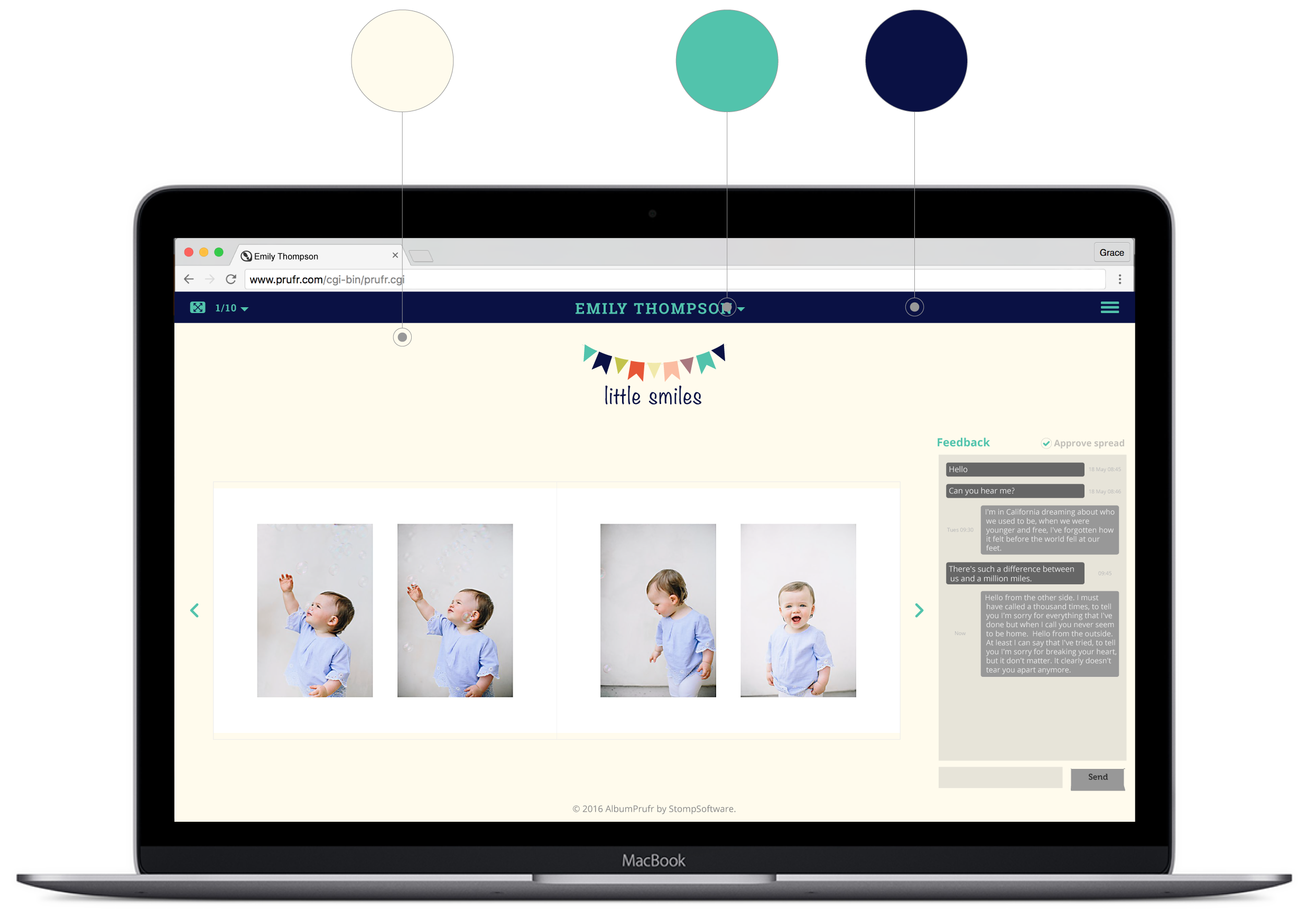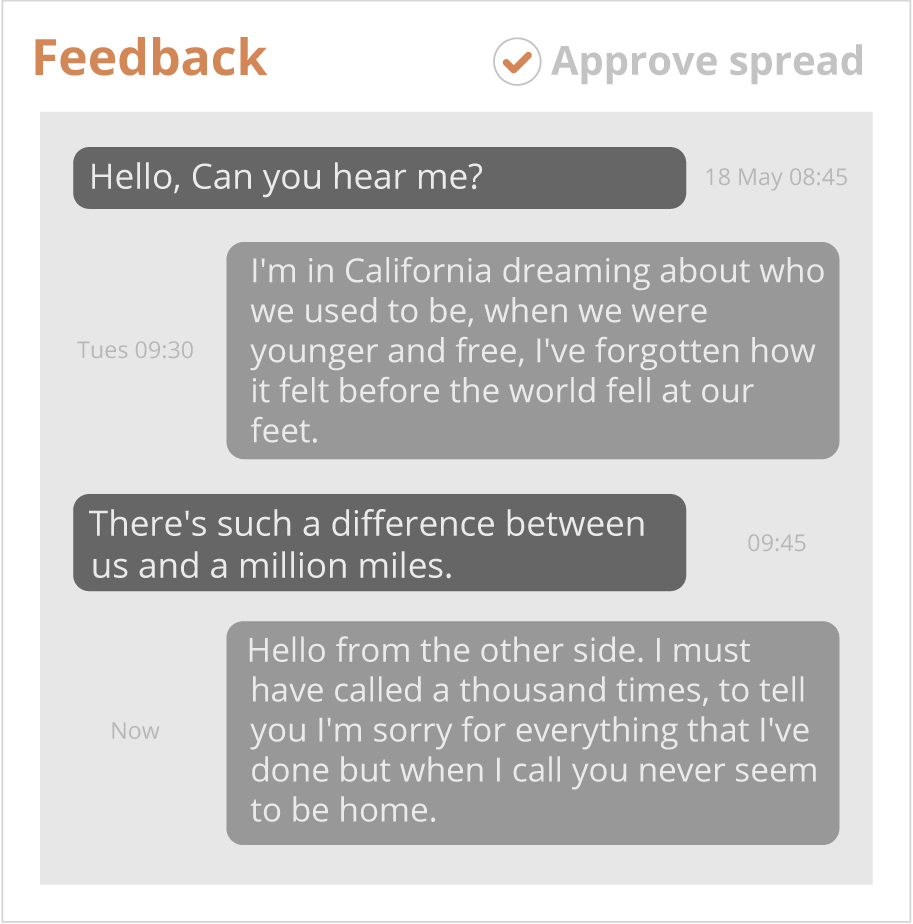 Your clients will feel right at home with bubble styled comments.
Manage your AlbumPrüfr account with a beautiful and simple interface.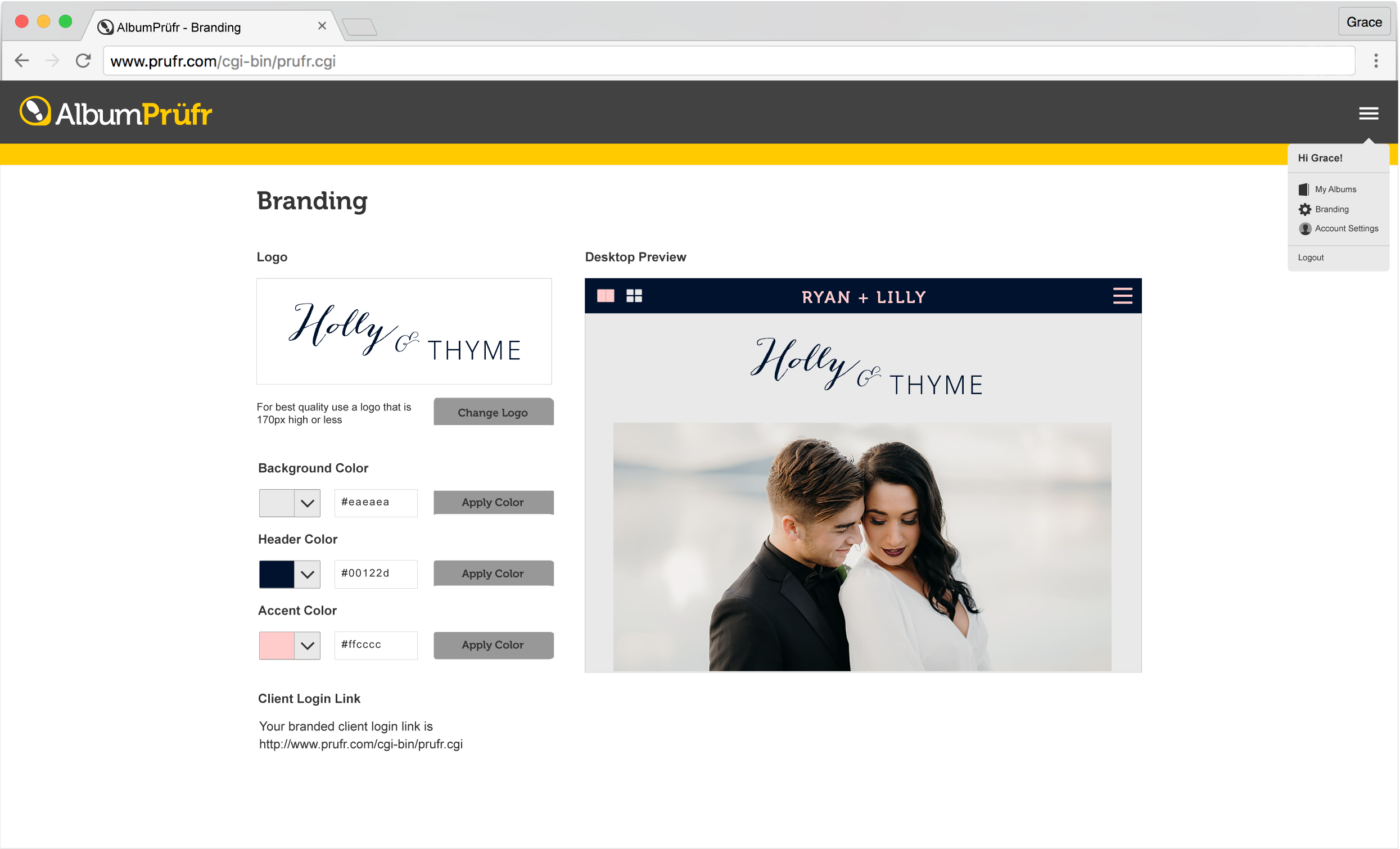 The Sidekick becomes the Lone Ranger
We know that album design is only half the battle. Getting the final sign-off is often the hard bit.That's where AlbumStomp's sidekick comes into play. AlbumPrüfr was designed from the outset to be a fully integrated add-on to AlbumStomp, but we also wanted to offer an alternative, so we developed an AlbumPrüfr desktop uploader. Love your album design solution? Keep your album design solution. And proof your designs with AlbumPrüfr without breaking the bank.