Comments and Feedback in AlbumPrüfr
Communicating with your client about their album design is super easy with AlbumPrüfr! The feedback section is AMAZEBALLS, but I reckon I'm a bit biased. 😉 It's designed in the bubble style so you and your clients will feel right at home with it.
If you design with AlbumStomp, AlbumPrüfr is built right in! They talk to each other, making album revisions fast and easy – suuuper helpful (and kinda cute, don't you think?) 🙂
Your client can approve or comment on the different spreads and you get notified in AlbumStomp as well as via email! For example; this client has asked for the images to be altered on this spread…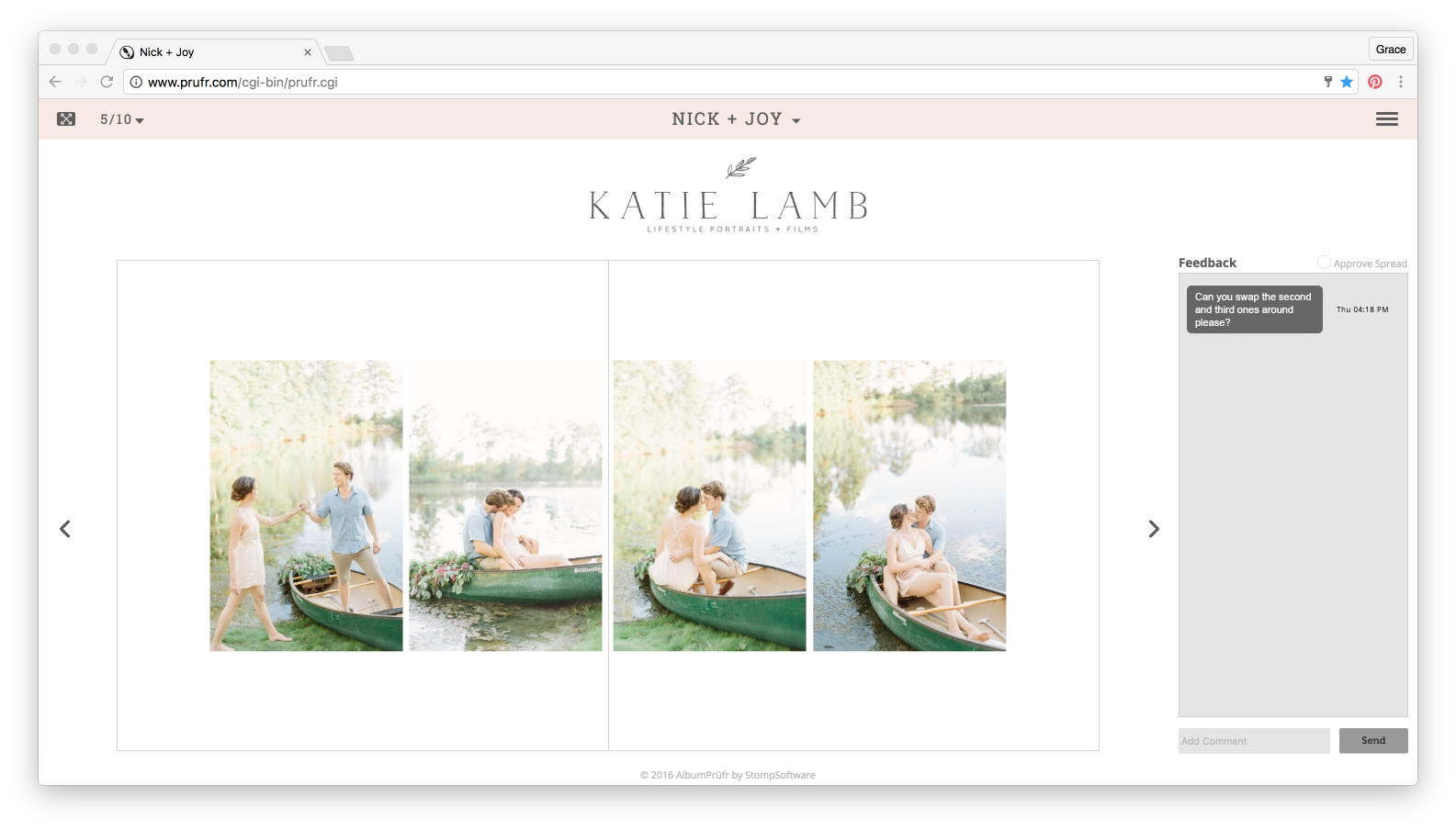 When you open this album design in AlbumStomp you will be notified with blue speech bubbles next to the spread preview on the left that there are comments.
Go to the spread and click on "Show Prüfr Comments" at the top. The comment window drops down and you can see what they said right there!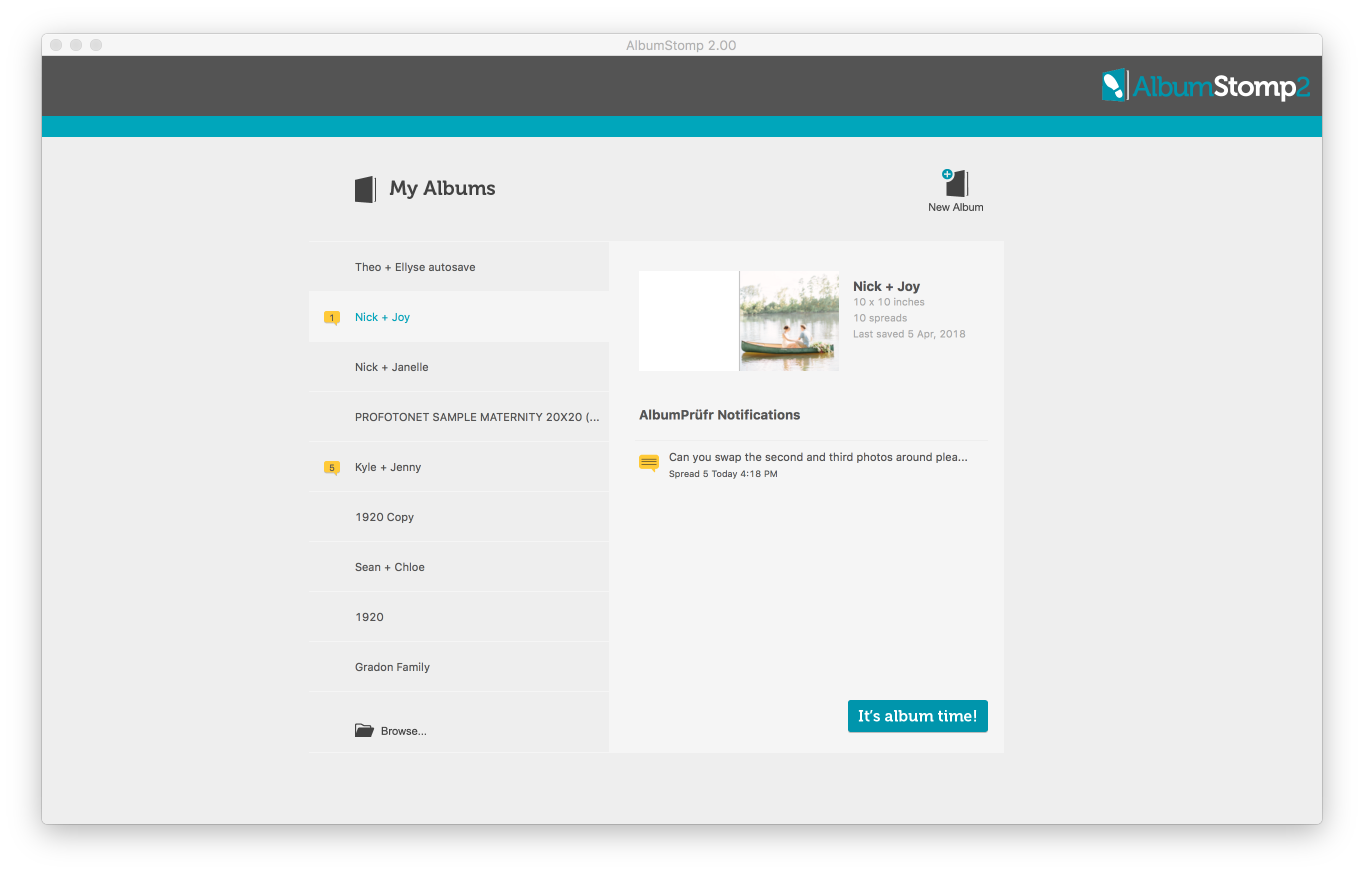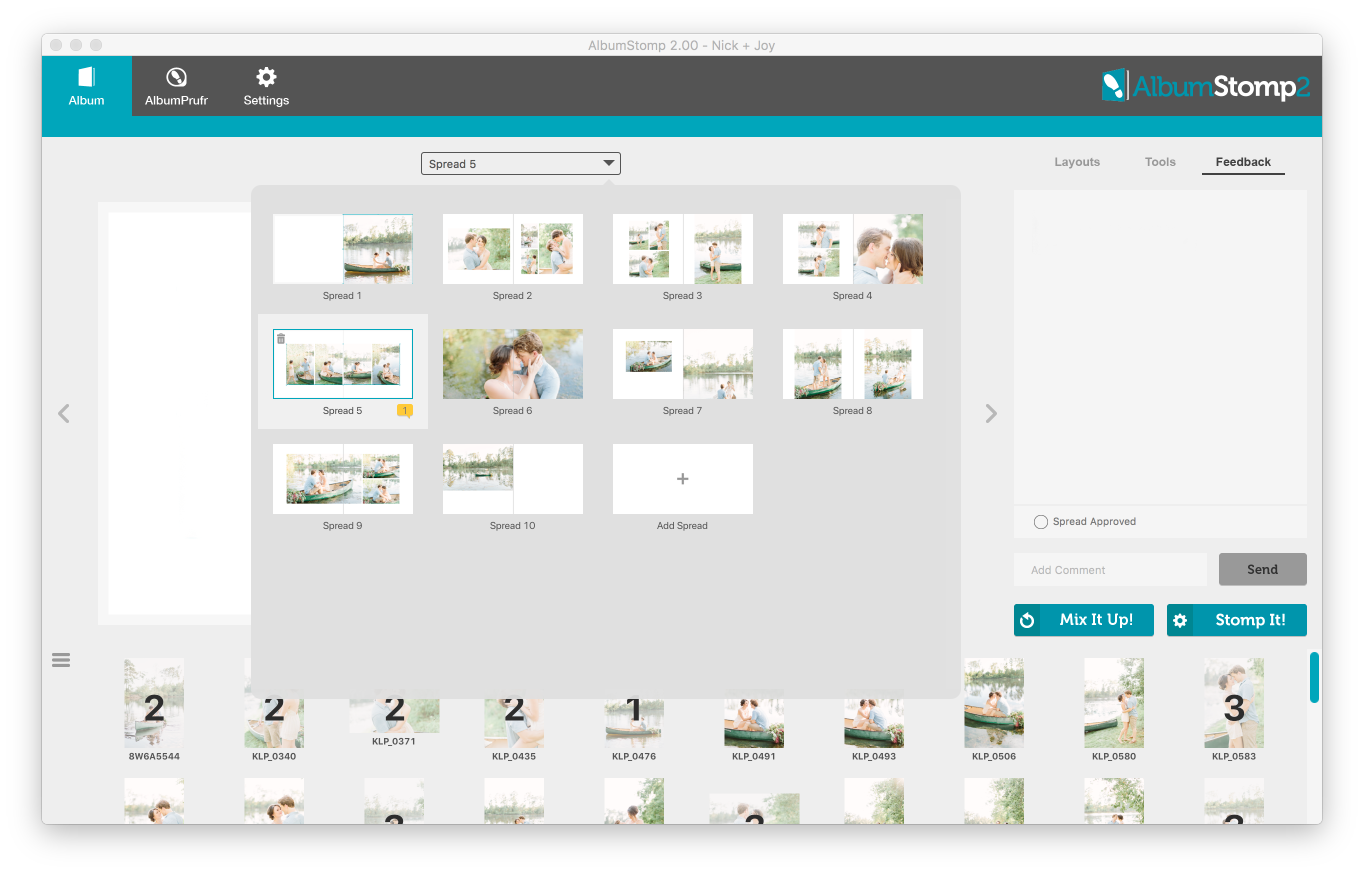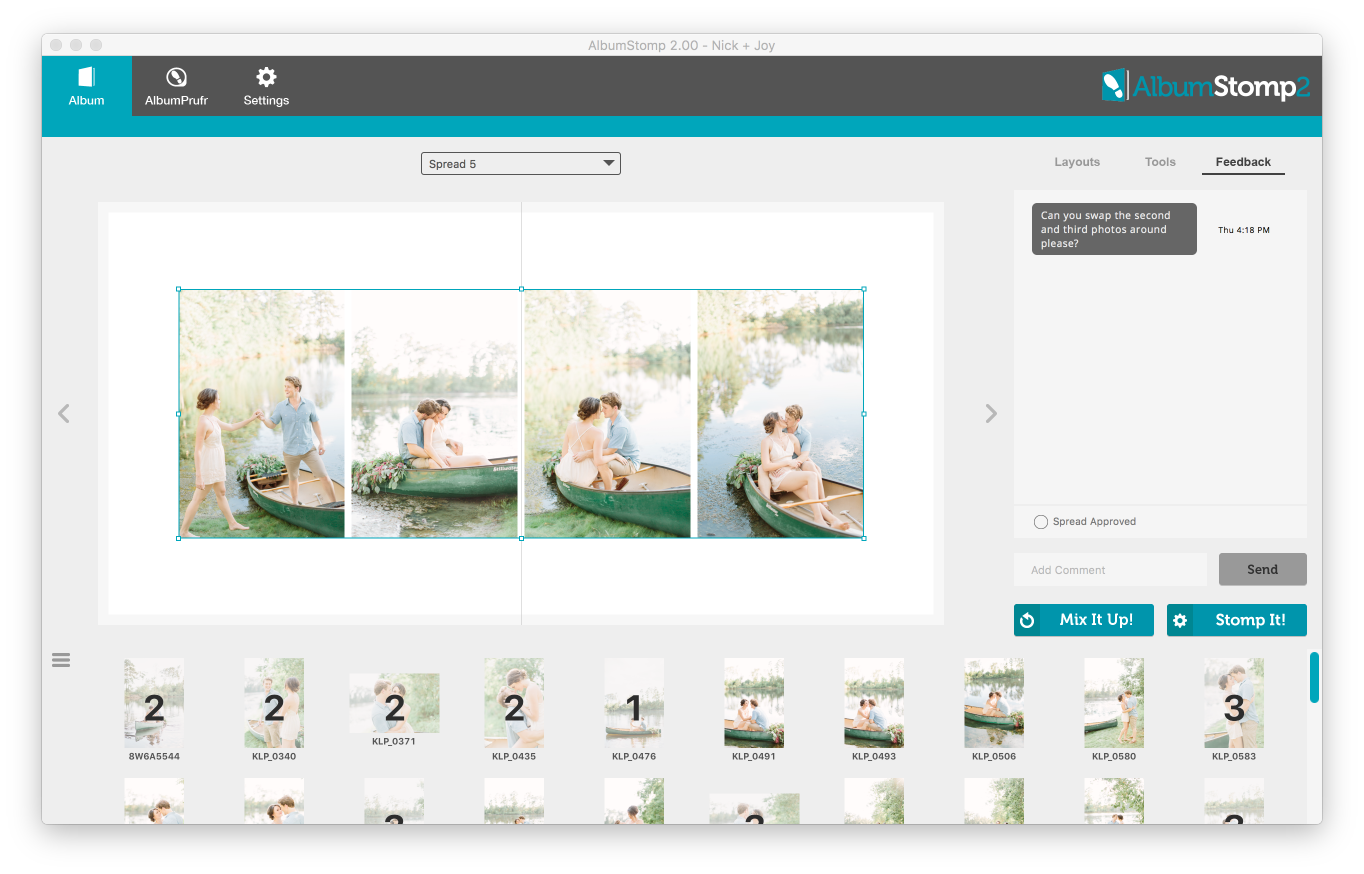 You can comment back to them confirming the changes you've made…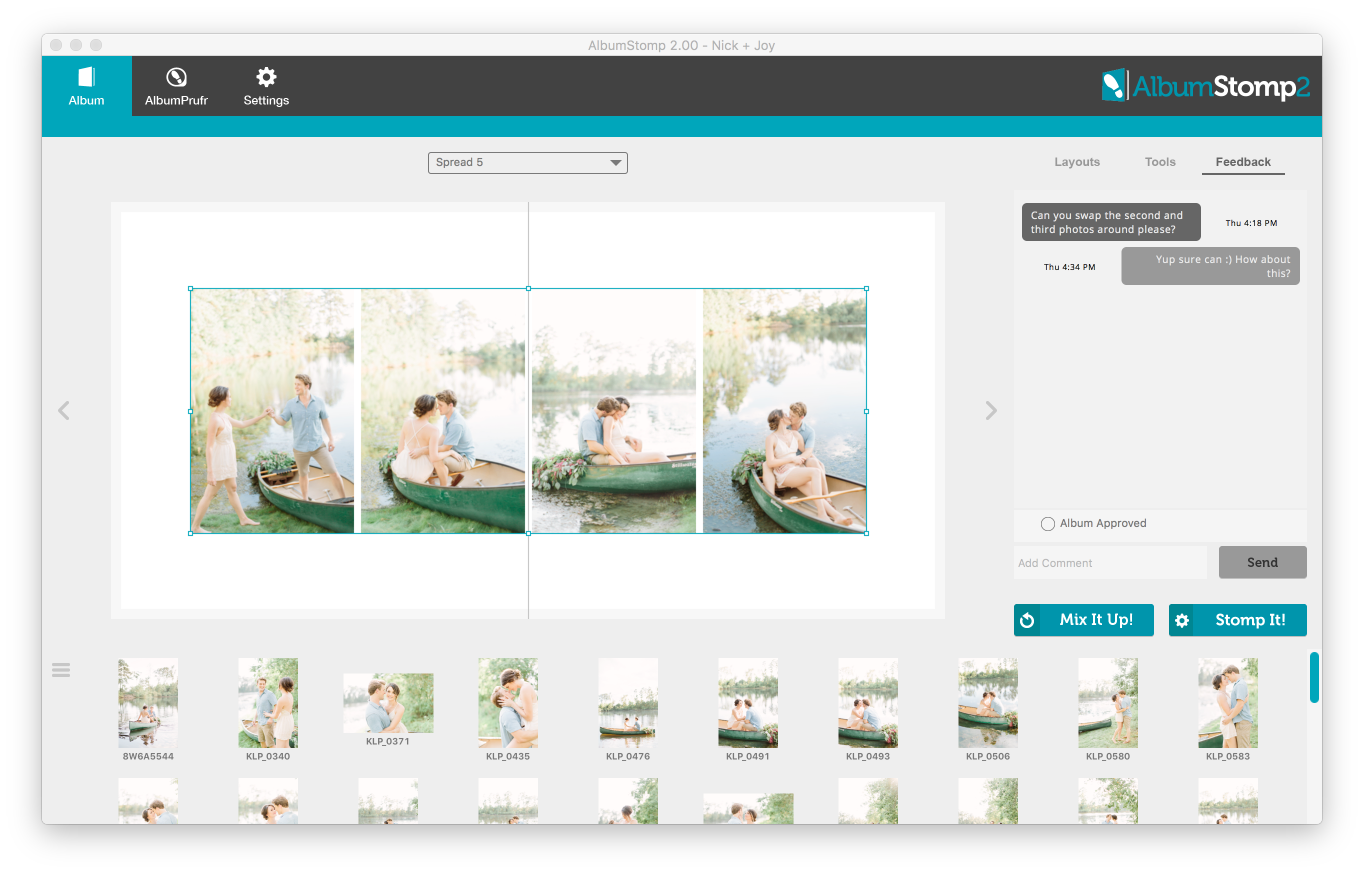 …and if you tick "Sync spread when commenting – a little piece of awesome" this will be updated on Prüfr.com as well. How awesome is that?!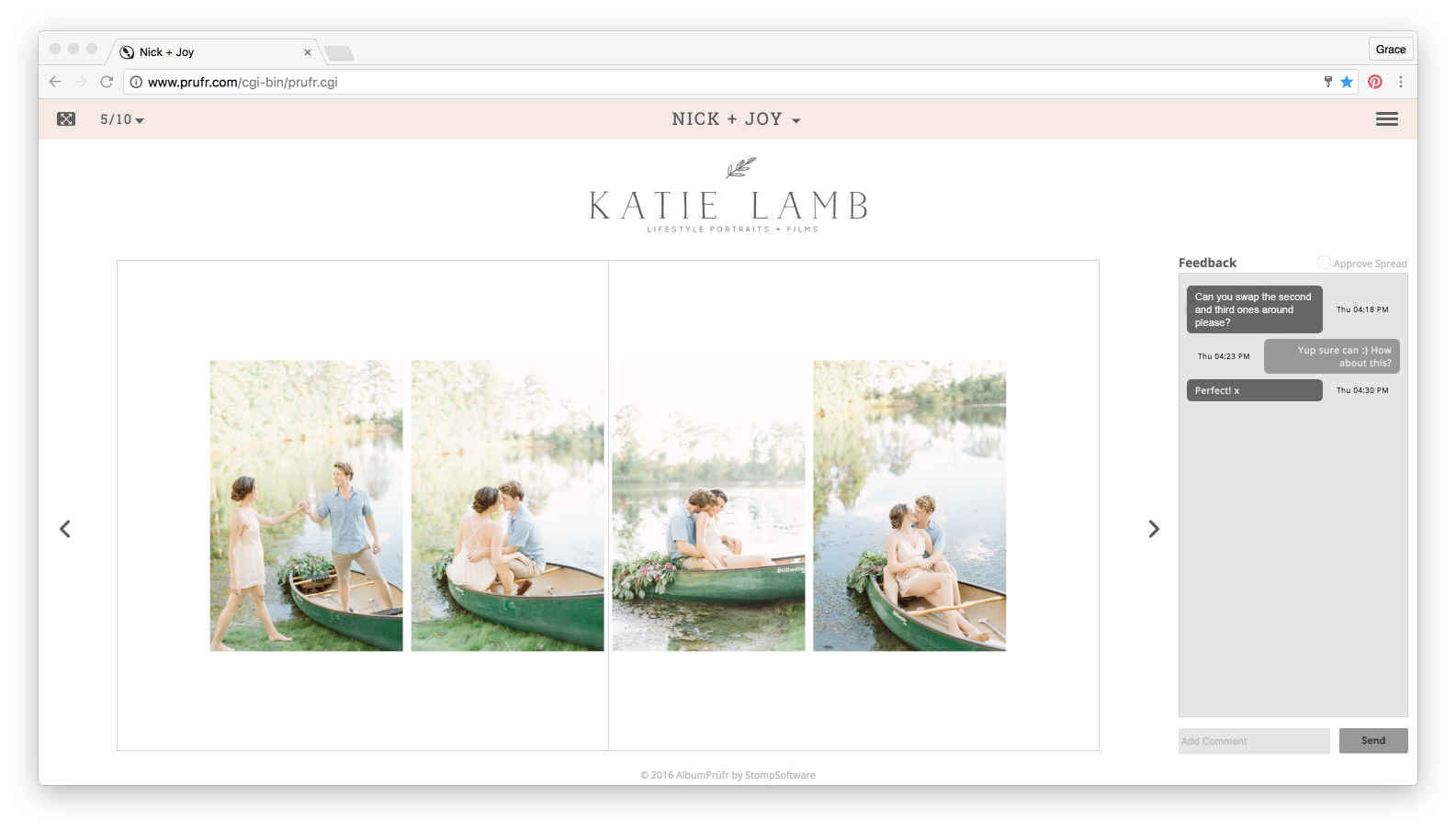 If you are not an AlbumStomp user, but have a different design solution you prefer, you can still use AlbumPrüfr's awesome comments section in the AlbumPrüfr App. When your client leaves feedback on a spread on Prufr.com you'll get a yellow notification with the number of comments underneath the spread in the timeline. When you select that spread, the comments will appear in the feedback section on the right-hand side. If your client approves the spread, the tick will appear in "Approve Spread" at the top of the feedback section.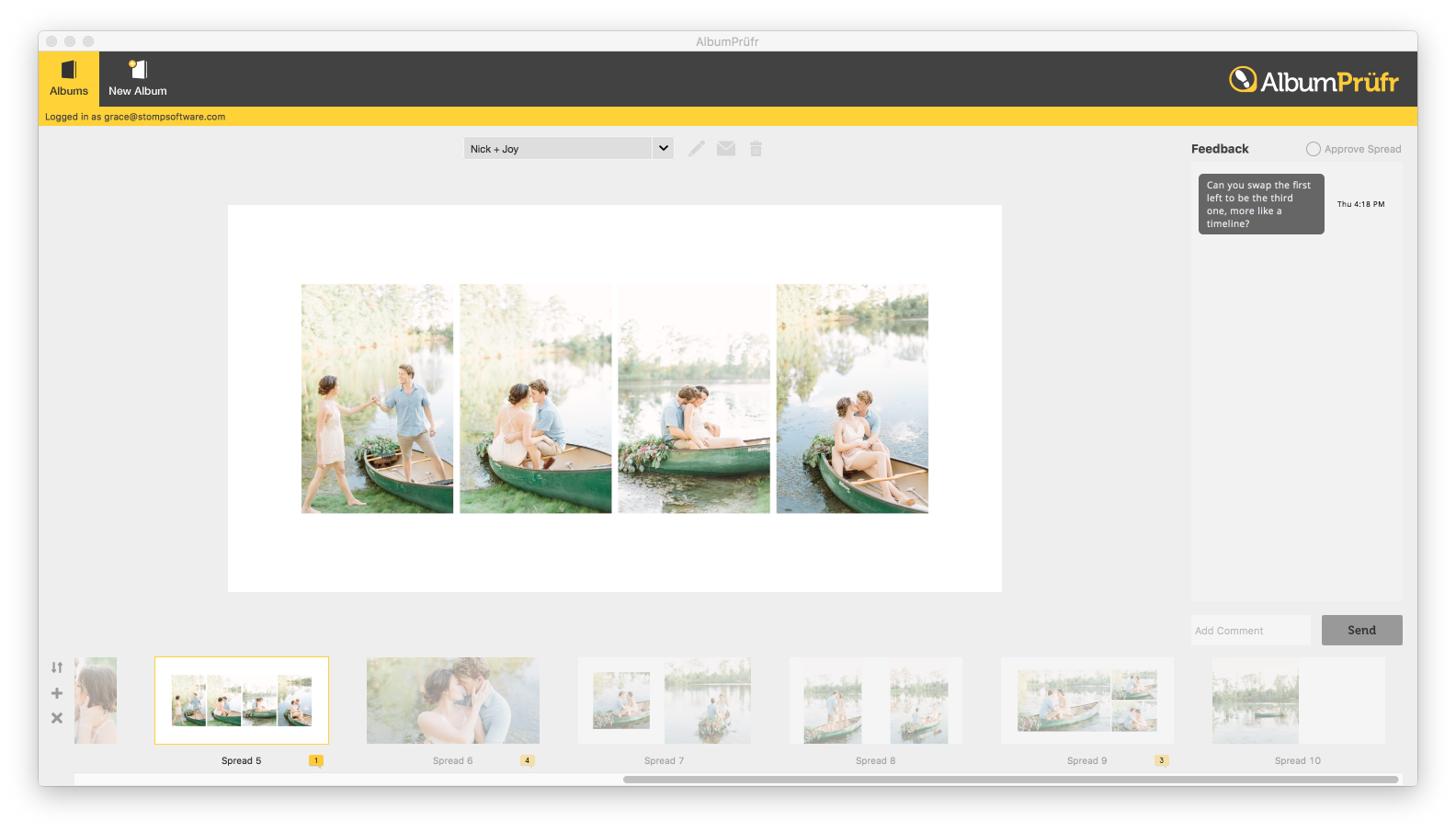 You can comment back to your client and they'll be able to see it when they log in as well.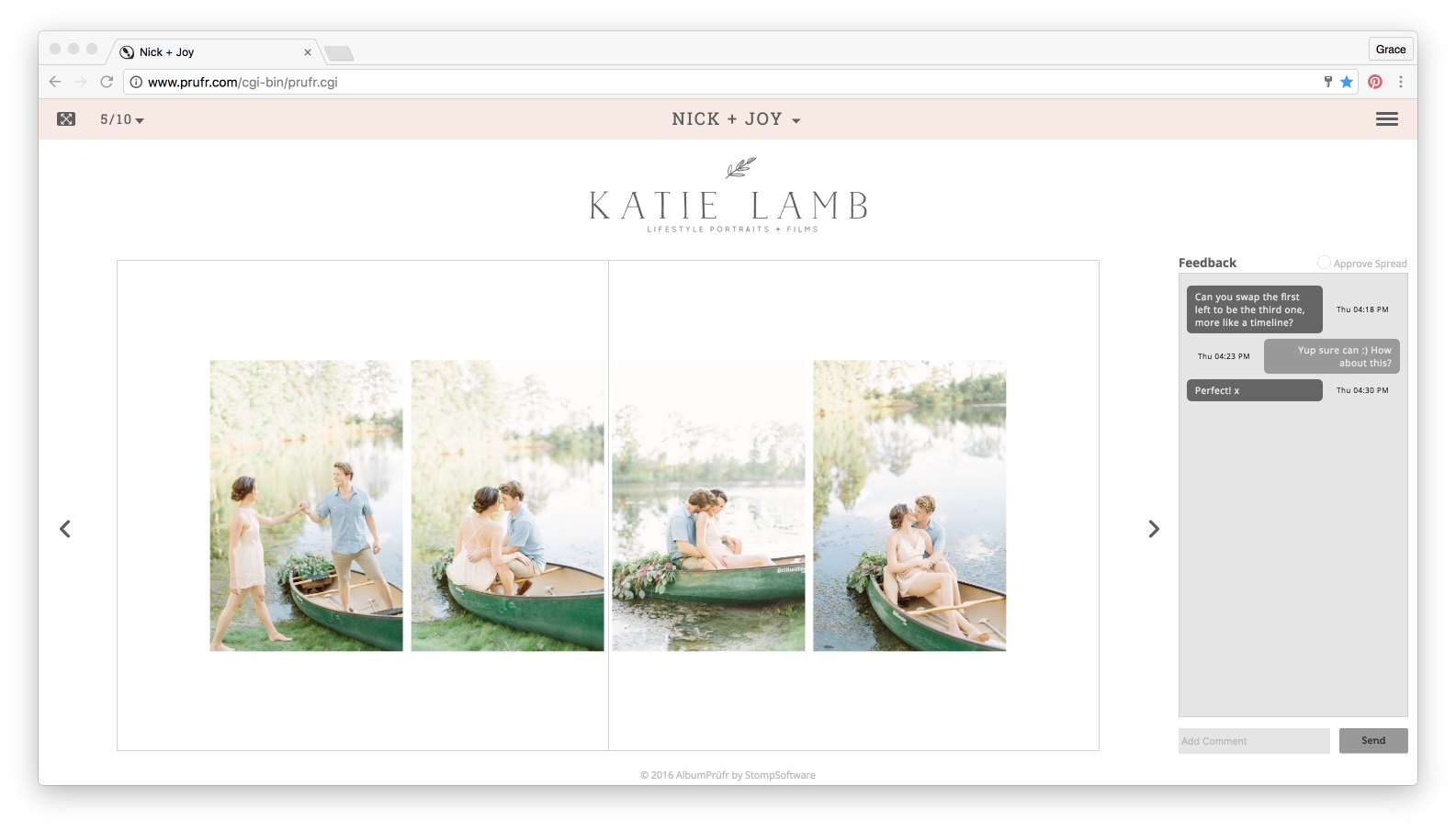 Happy Stomping!!
Thanks very much to Katie Lamb for her amazing photos!
---
Still can't find what you're looking for? We're here to help