Transparent/opaque images in AlbumStomp
We've made this even easier than AlbumStomp V1. Just select the image or stomp group and go to Tools tab and adjust the Opacity slider 🙂 Just remember, this is NOT how to do a background image… check out this article for your step by step instructions.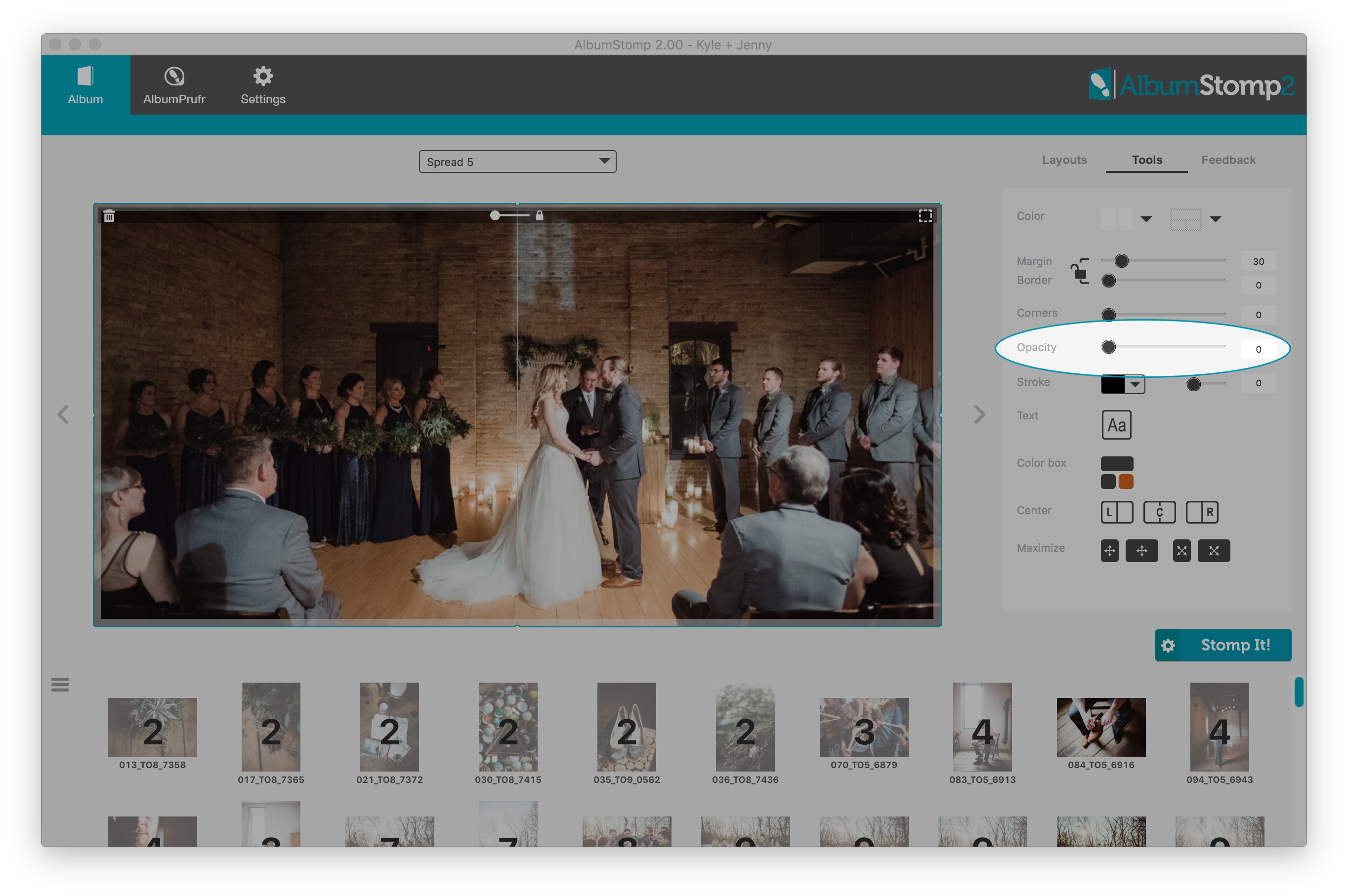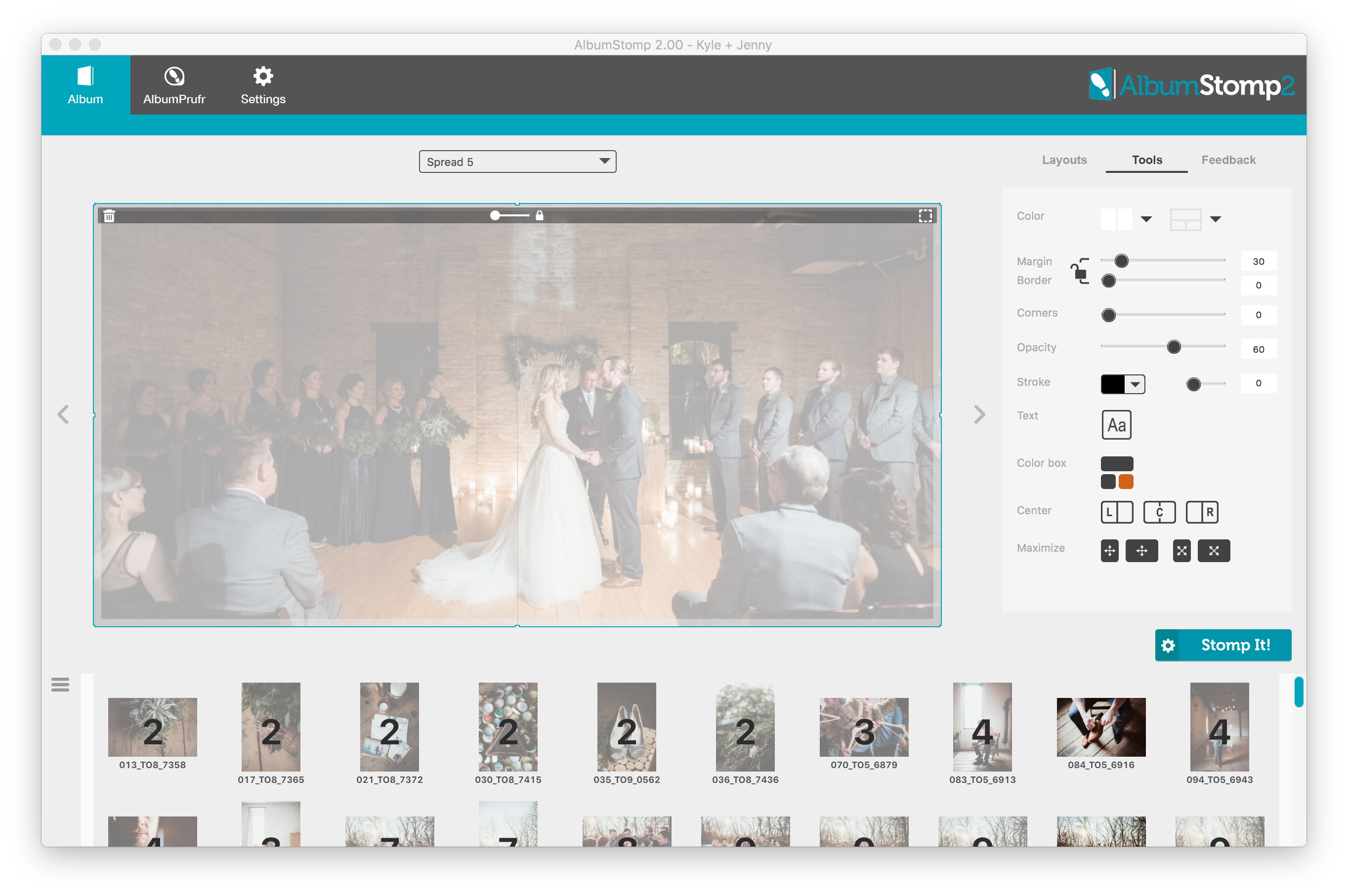 Happy Stomping!!
Thanks very much to Twig and Olive Photography for their amazing photos!
---
Still can't find what you're looking for? We're here to help