Add, Delete and Reorder Spreads with AlbumStomp
Add spreads
With AlbumStomp this is suuuper easy. Head to the spread navigator and just click "Add Spread". This is the last spread found in the spread navigator. This new spread will appear where the "Add Spread" spread is currently. Remember to go to AlbumPrüfr when you've finished adding pages and hit "Resync". Alternatively, when you save an quit it will resync automatically.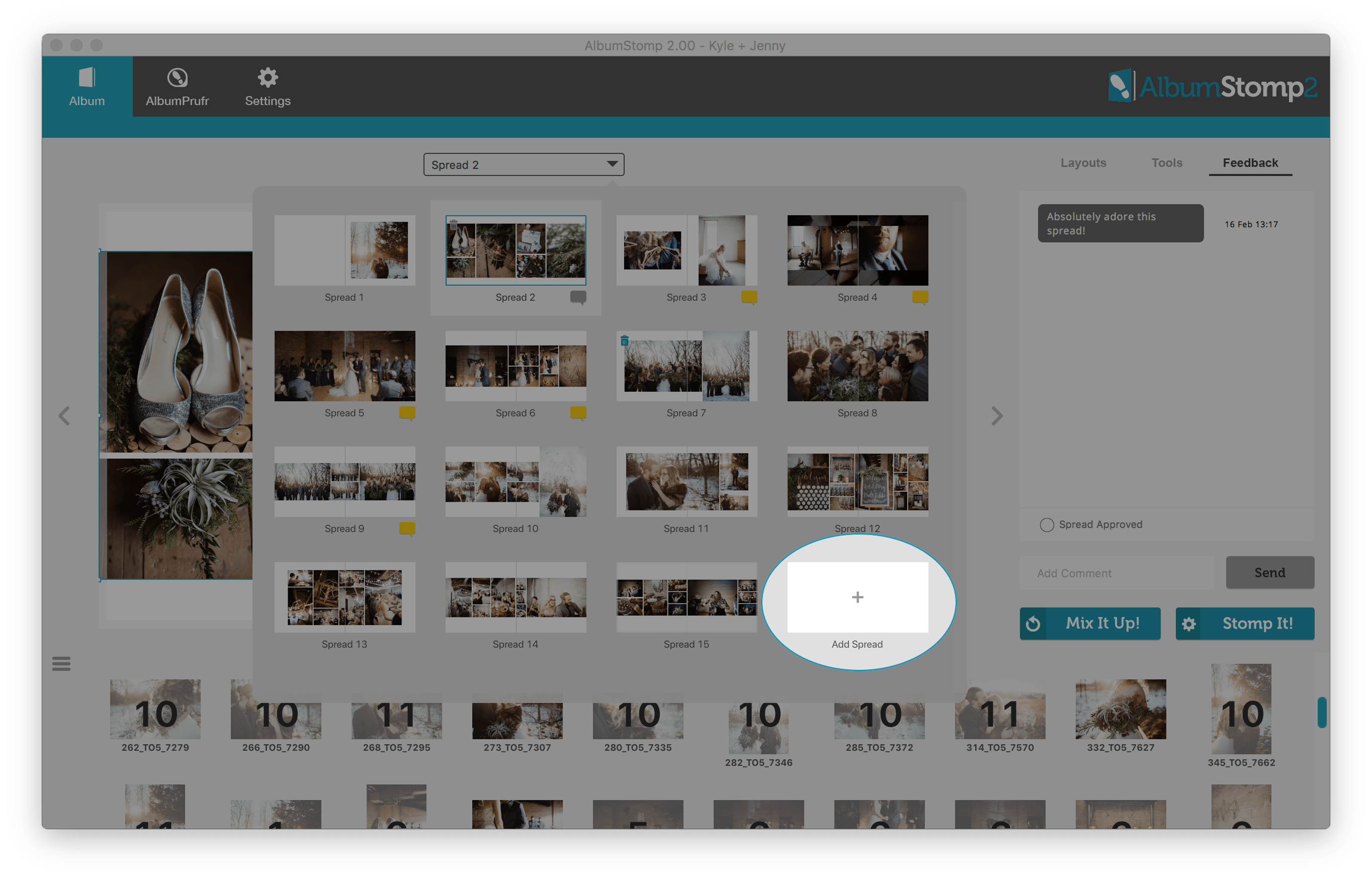 Delete spreads
Go to the spread navigator and hover over the spread thumbnail that you want to delete. A blue bin icon will appear in the top left hand corner of the spread, click that.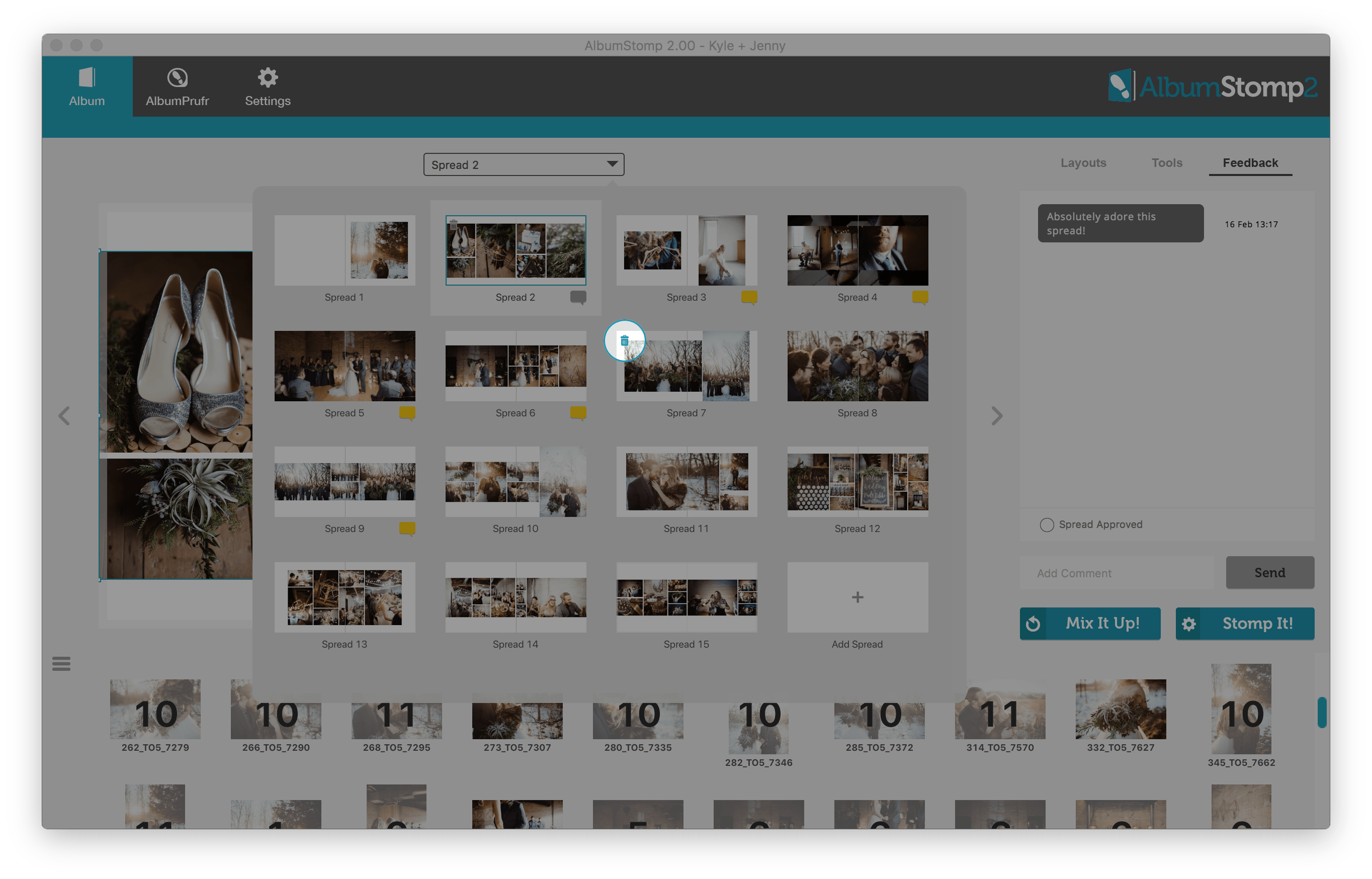 Reorder spreads
If you designed in AlbumStomp, open your album and click on the spread navigator on the top middle of the page spread. Select the spread that you wish to move and drag it around. A blue indicator line will show you were you are reordering it to 🙂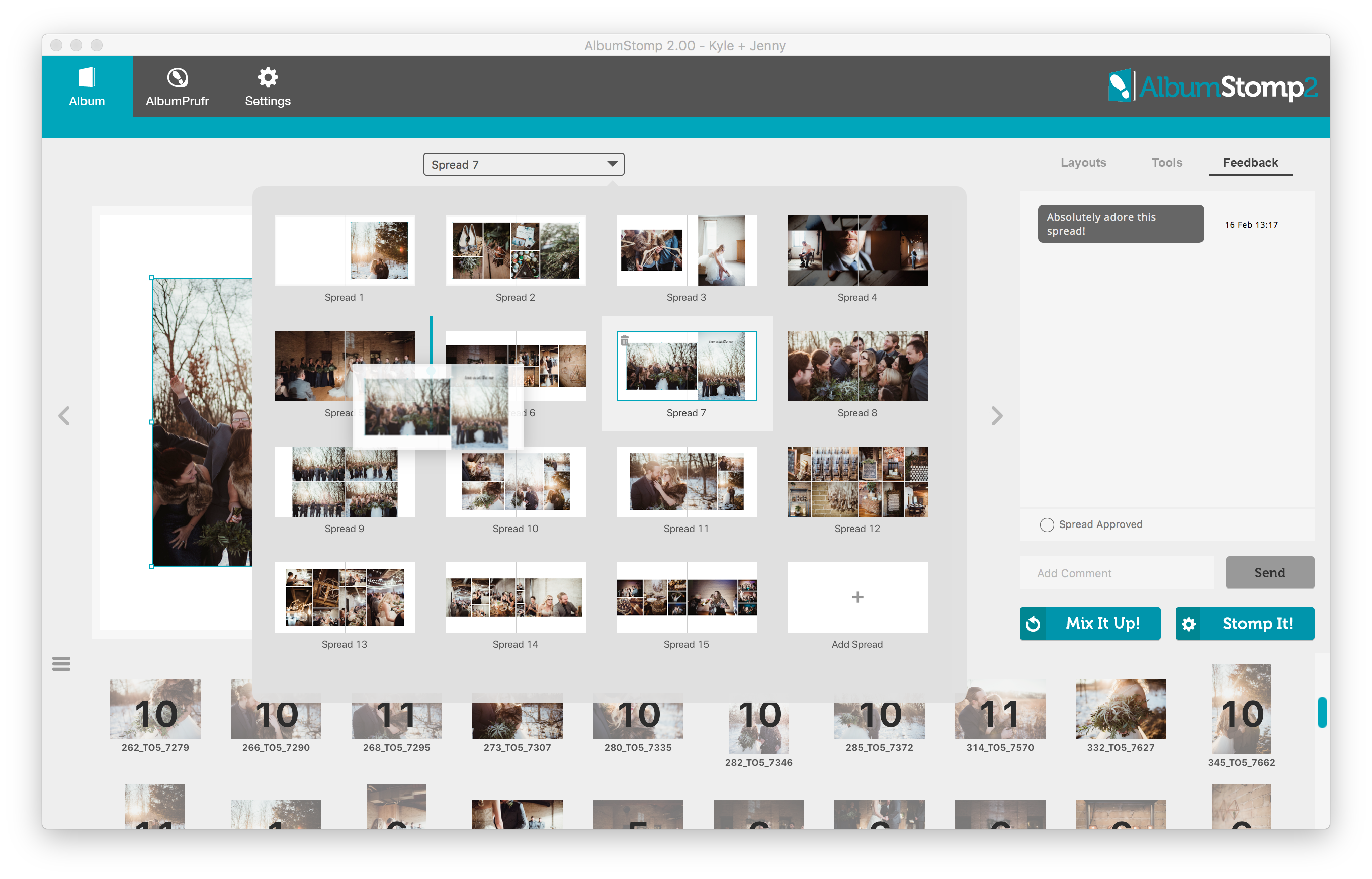 Happy Stomping!!
Thanks very much to Twig and Olive Photography for their amazing photos!
---
Still can't find what you're looking for? We're here to help