Forgotten AlbumStomp activation details
If you forget your activation details it's super easy to retrieve them, well that's the idea 🙂
Open AlbumStomp and select File>Forgot Code… (PC) or AlbumStomp > Forgot Code… (Mac) and type in the email address you registered AlbumStomp with.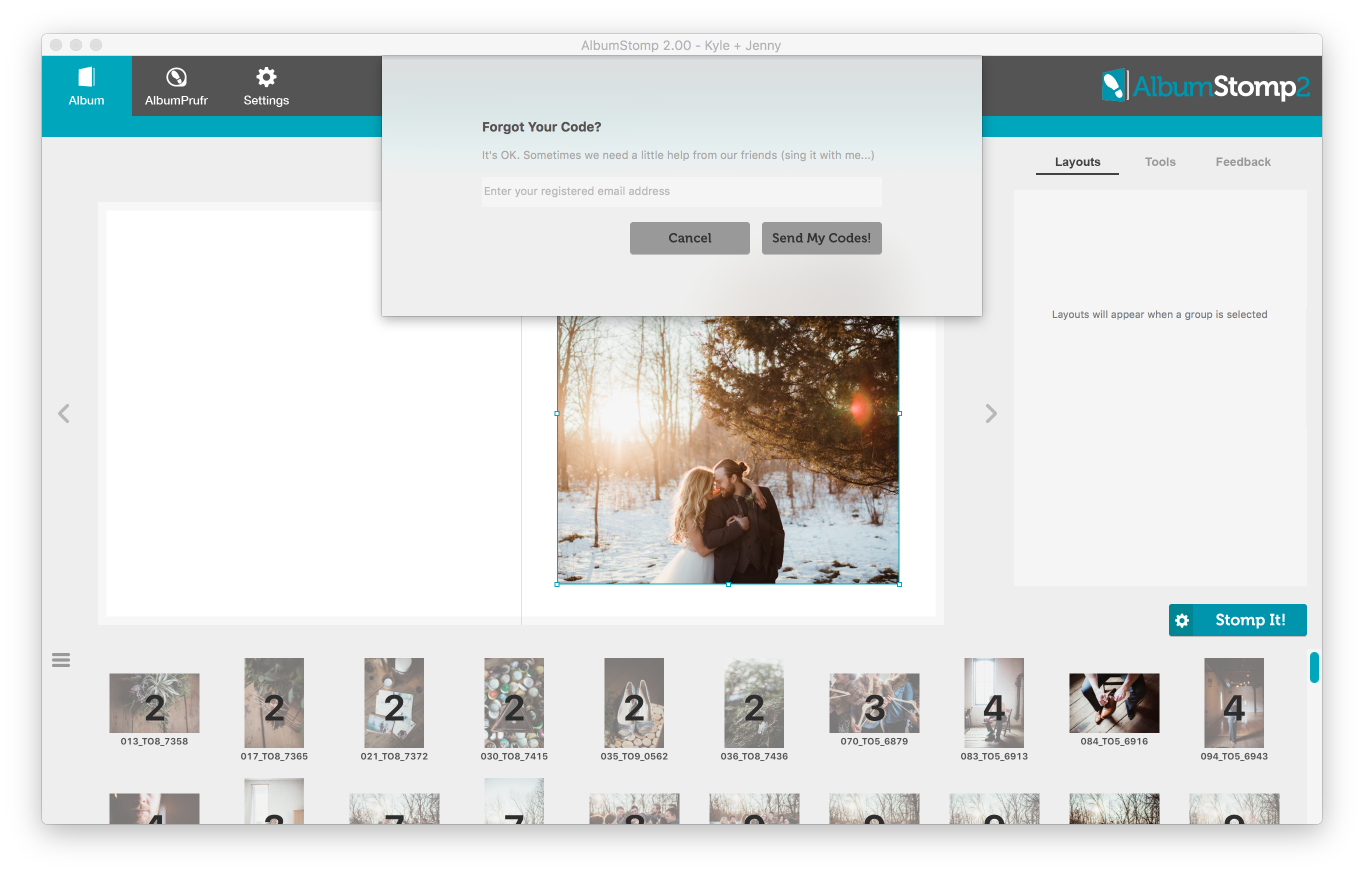 Our system will recognize your email and send you through your activation details.
Happy Stomping!!
Thanks very much to Twig and Olive Photography for their amazing photos!
---
Still can't find what you're looking for? We're here to help