Export pages from AlbumStomp
Once you and you're clients are happy with the album design, you'll need to export your album so you can send it to your album company.
This is super easy!!! All you need to do is click Stomp it! and AlbumStomp will stomp your album for you and create high res printable jpegs.
If you click on the toggle beside Stomp it!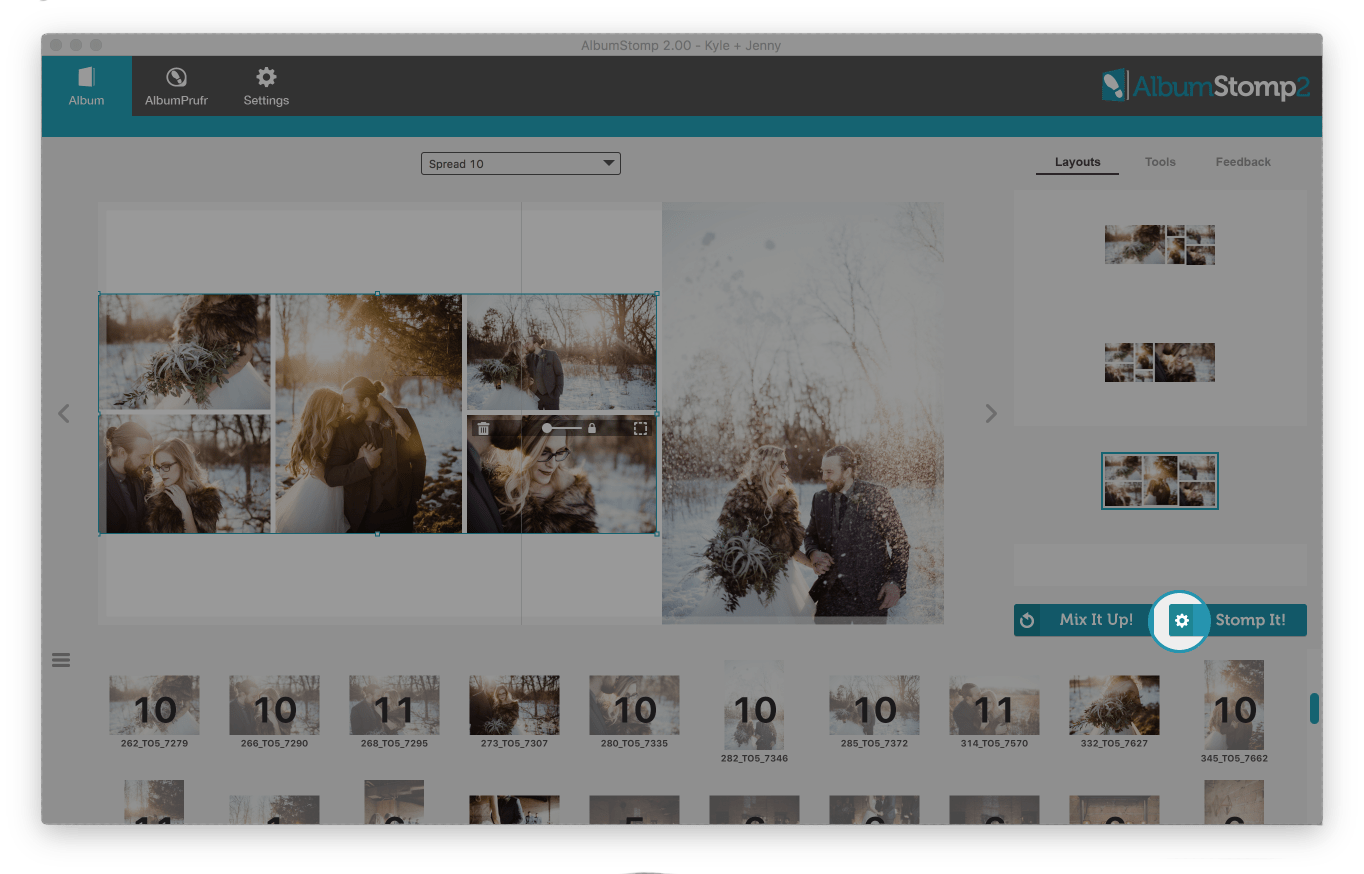 You can choose to stomp the entire album, the spread you are currently on, full spreads or pages OR the first and last as pages and the rest as spreads. The choice is up to you 🙂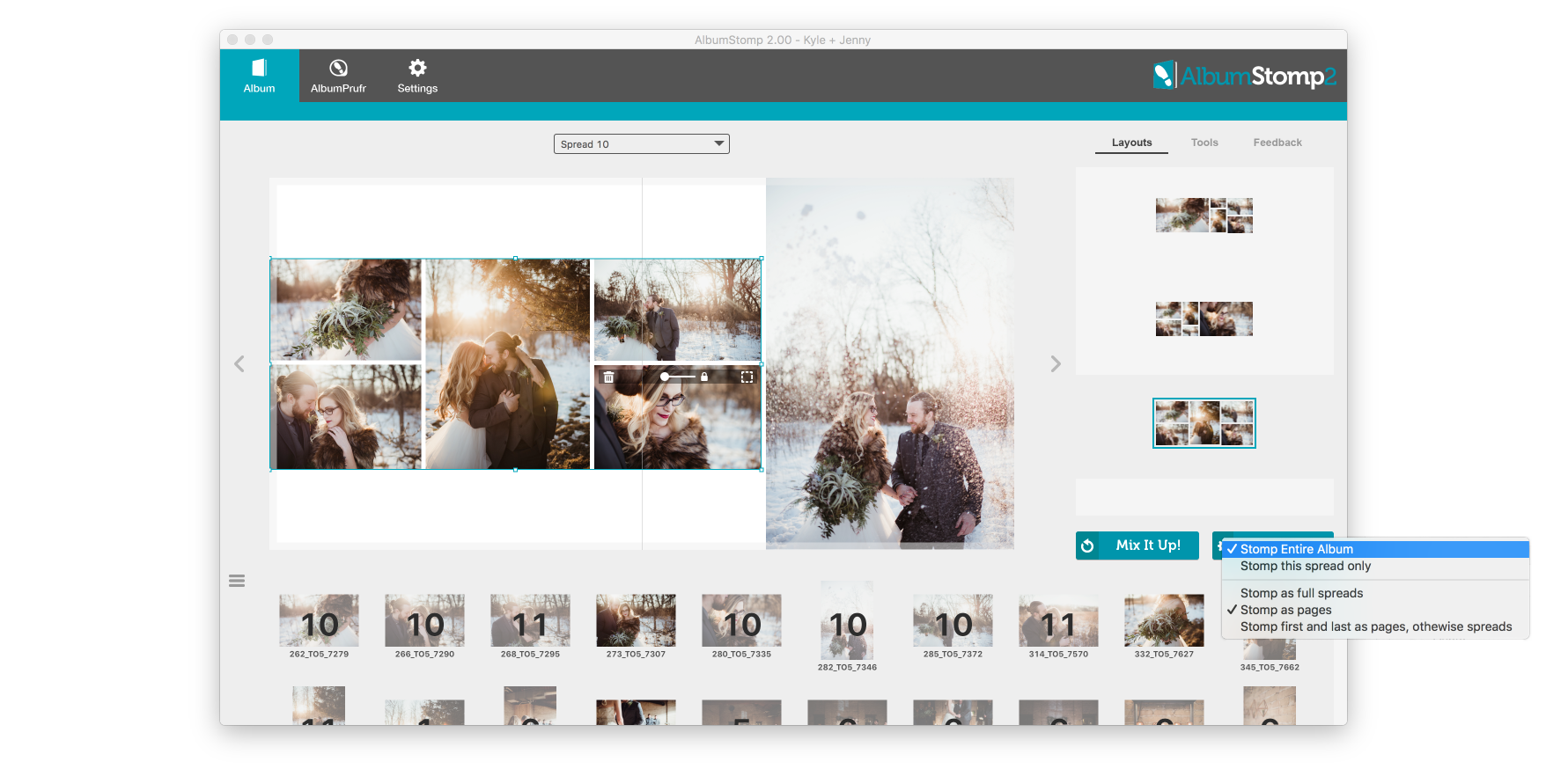 Happy Stomping!!
Thanks very much to Twig and Olive Photography for their amazing photos!
---
Still can't find what you're looking for? We're here to help