Add a new album company to AlbumStomp
Do you use an album company that we don't currently support in AlbumStomp???
Did you know that you can? If there's a specific company that you would love to see added get in touch 🙂
However, in the meantime, you can do a custom size! Exciting!! All you need to know are the print specs for the album that you want to design (these are usually available on your album companies website). The print specs include the width x height of the pages in either mm or inches, the trim (or bleed), and the DPI (this is usually 300dpi but could be 250). Enter them in and then It's album time!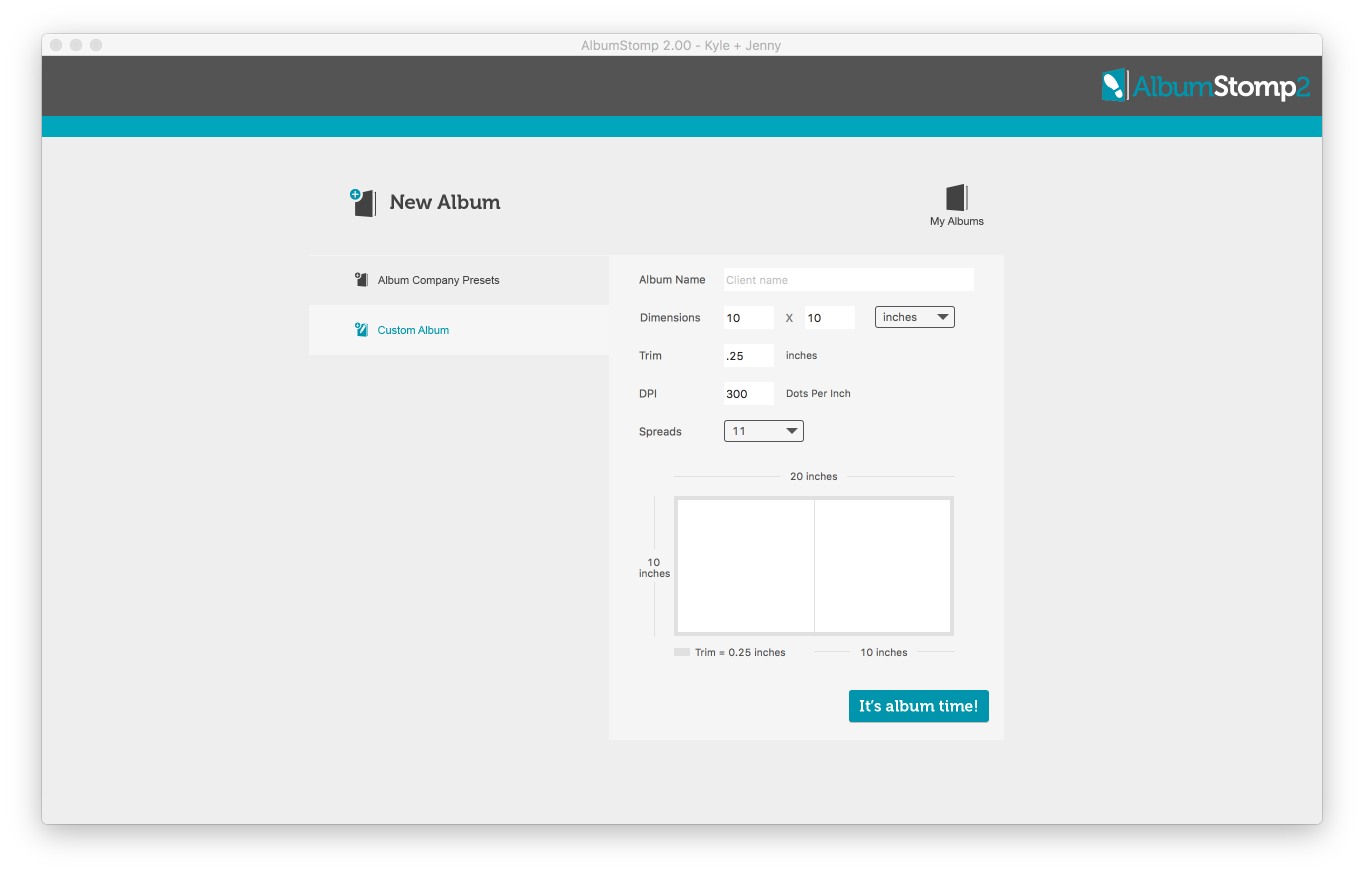 Happy Stomping!!
---
Still can't find what you're looking for? We're here to help