Add a background image in AlbumStomp
We've made this super super super easy!! 😀
You'll love us (if you like this feature… personally we aren't keen on it though but each to their own 😛 )
On the spread that you wish to pop a background image. Go to the Tools tab.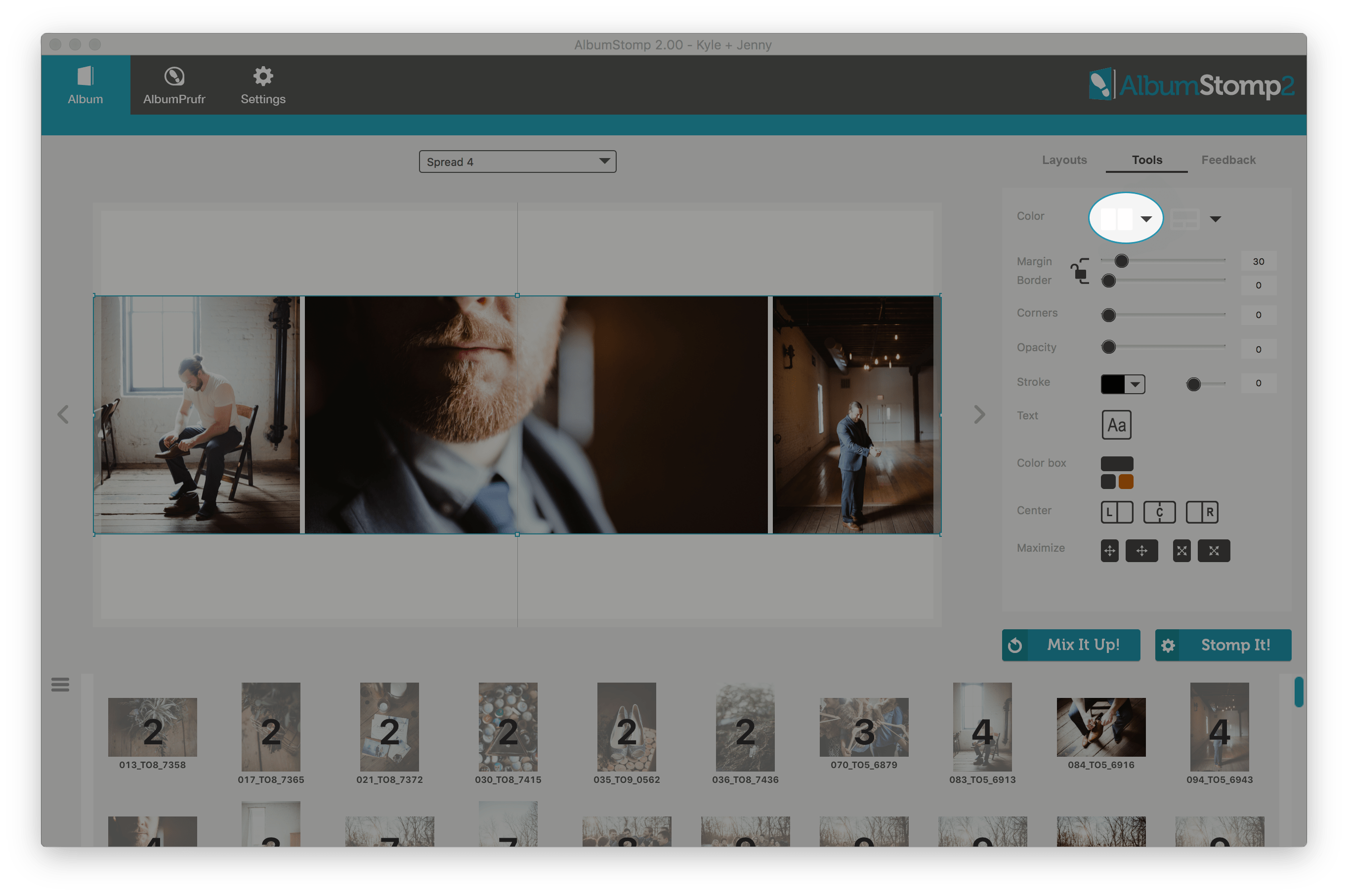 Click the spread icon next to "Color". Then select "Open Image".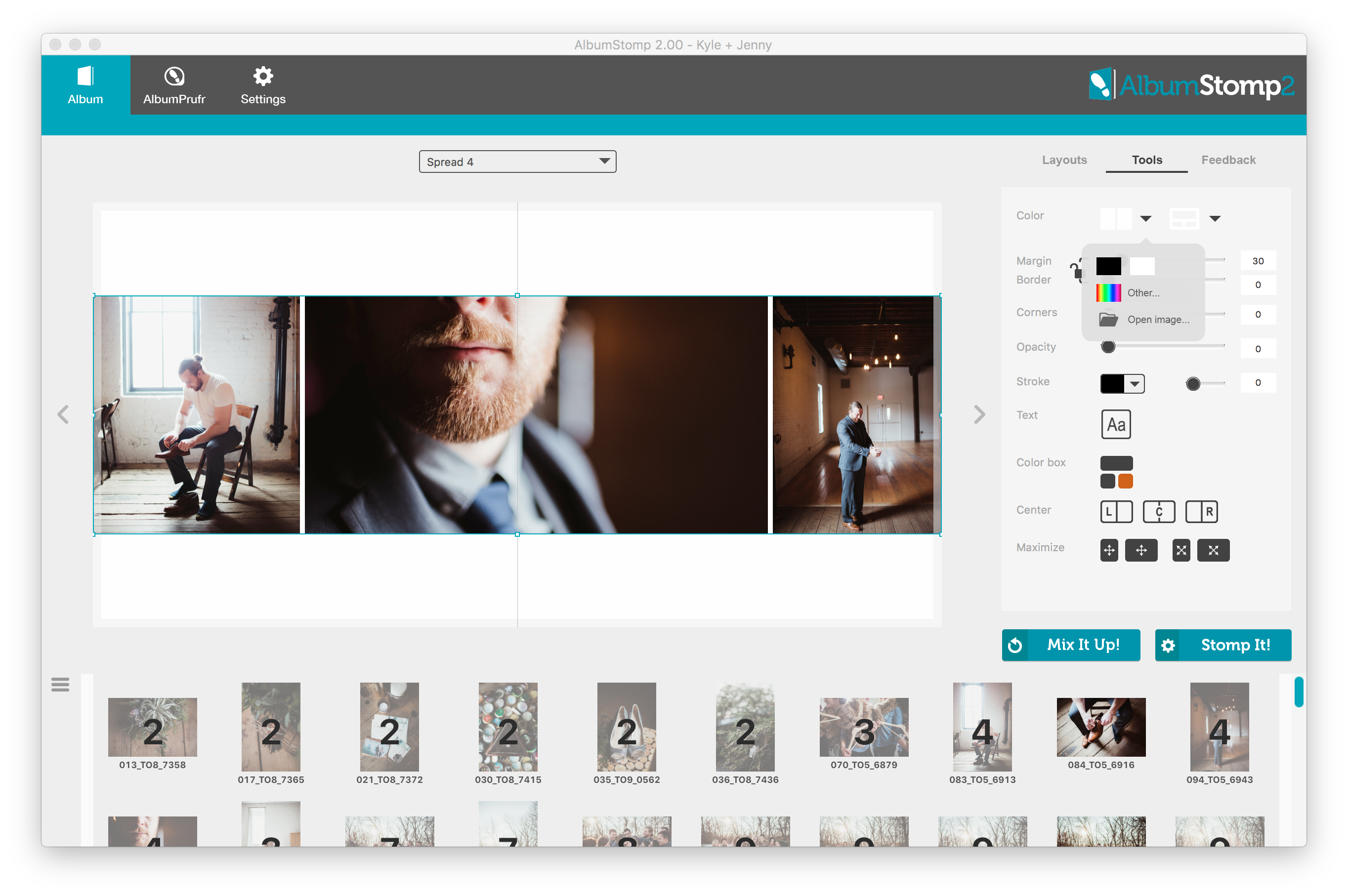 The Background Image dialogue box will appear. Here you can browse to the image that you want to add to the background and change the opacity of it.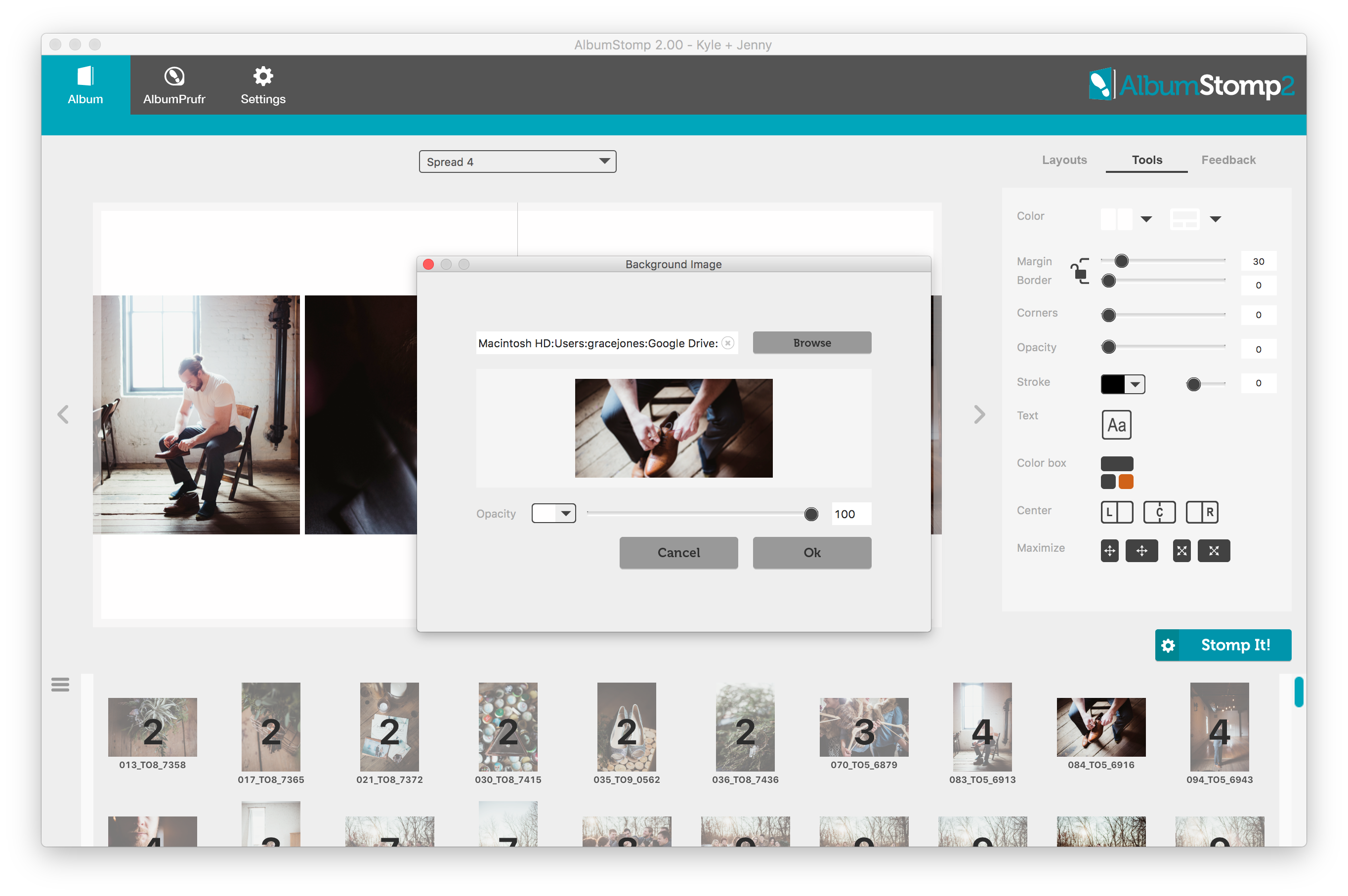 Make sure you have the background colour set to white (or black) and then lower the opacity. If you select a colour the image will have a nice colour cast to it (if you like that 🙂 ).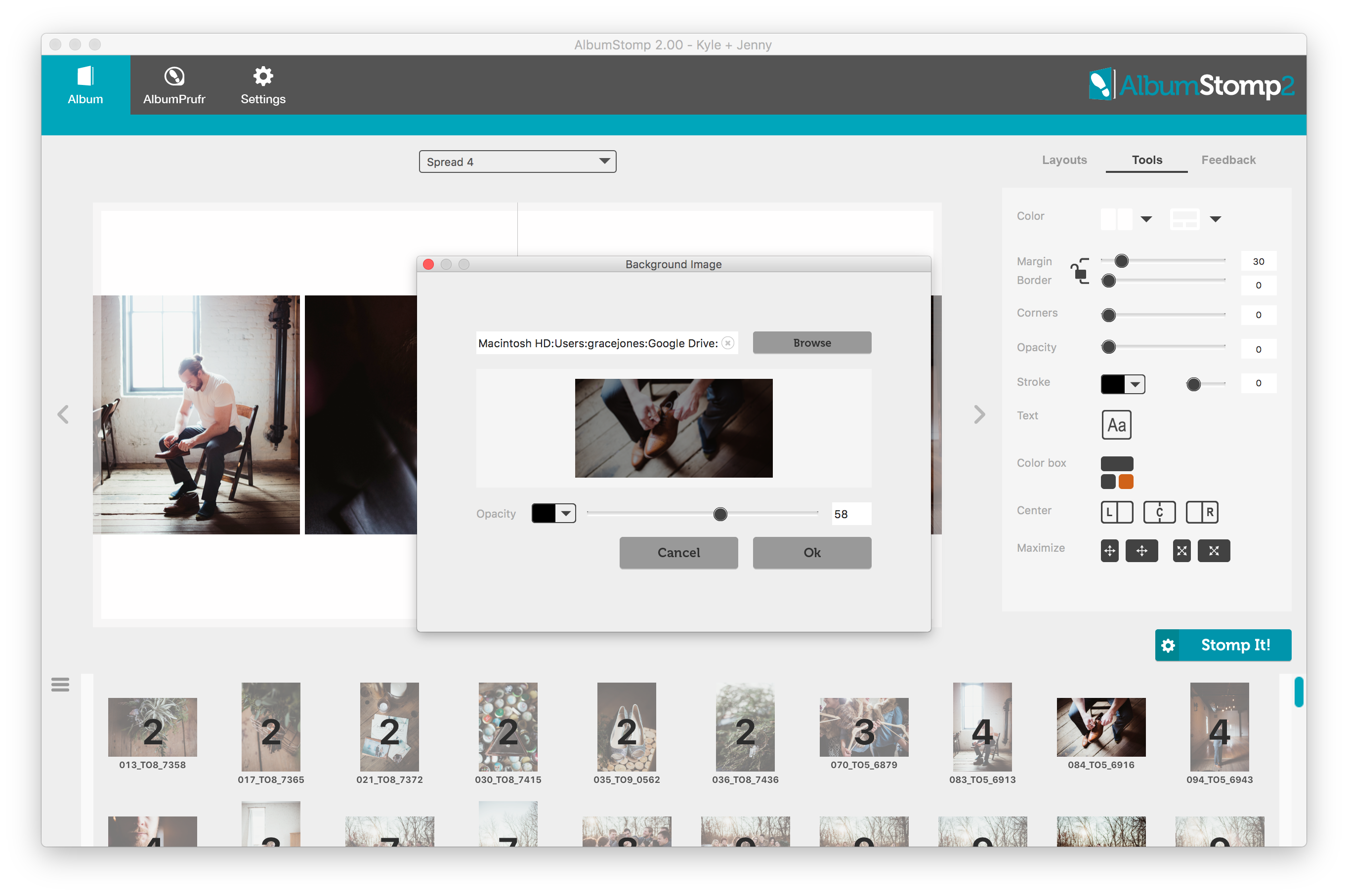 Have some fun!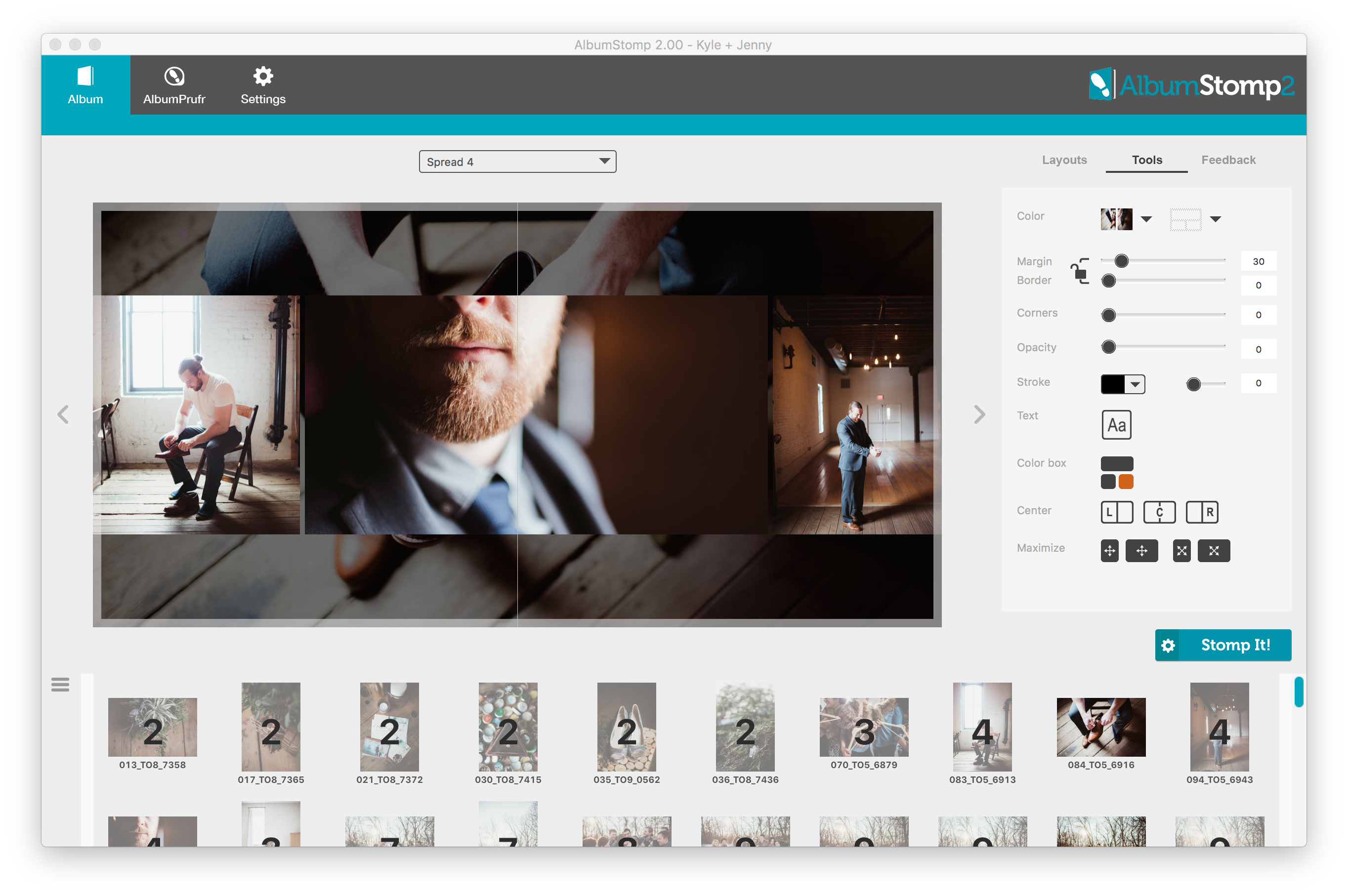 Happy Stomping!!
Thanks very much to Twig and Olive Photography for their amazing photos!
---
Still can't find what you're looking for? We're here to help