Activate AlbumStomp
So you've downloaded the AlbumStomp app, had a play, then naturally, purchased an activation code. What next?
To go from 'trial mode' to fully-fledged AlbumStomping goodness, you'll need to activate the application using the activation code you will have received via email after checking out.
Launch the AlbumStomp App and go to File>Activate (on a PC) or AlbumStomp>Activate (on a Mac) and key in your e-mail address and activation code. We recommend copying and pasting from the email. If the details you entered are correct, a little smiley face will let you know.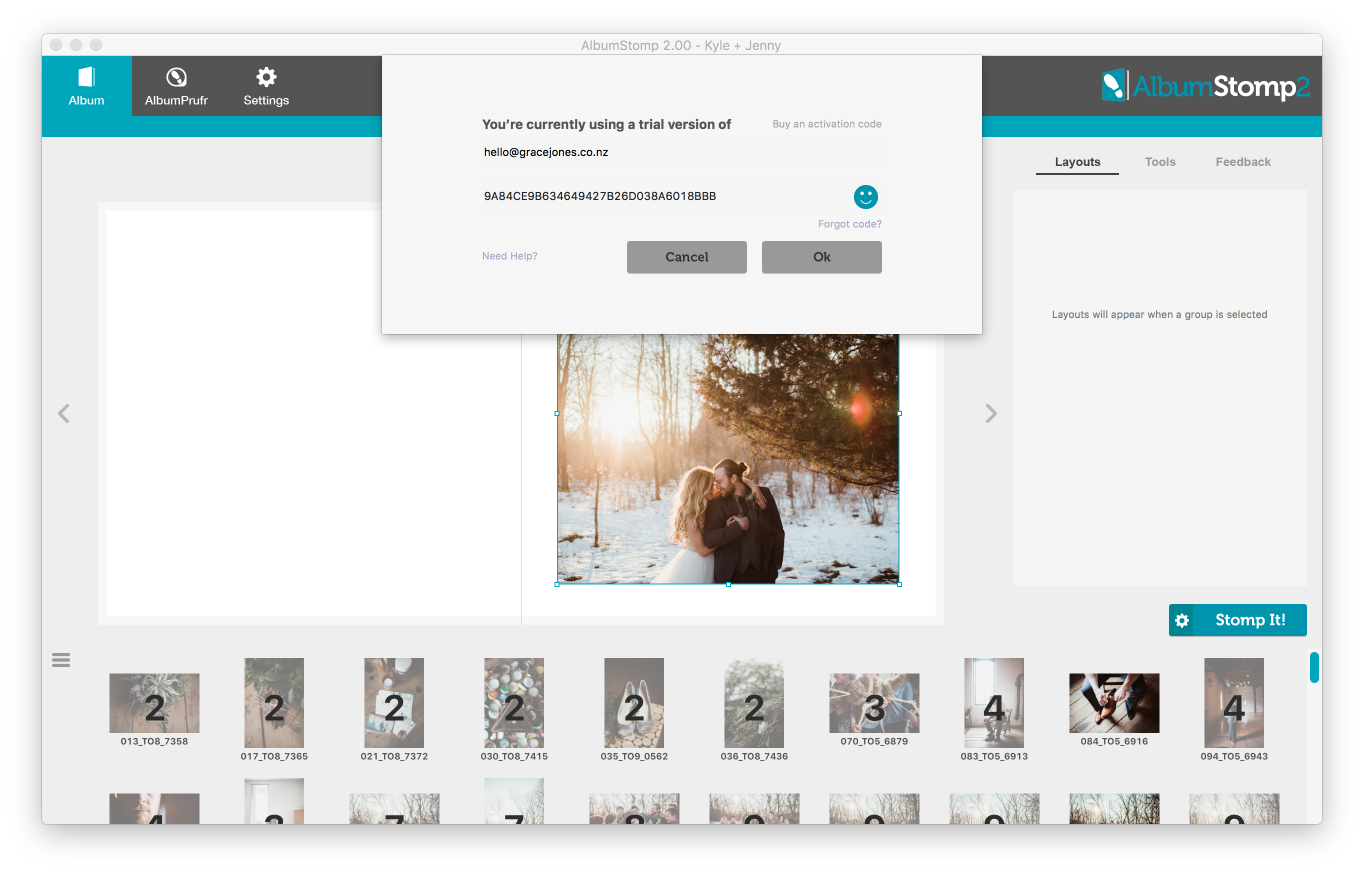 Click Ok and you should get an "all good in the hood" message 🙂 And that's it. You're all good to go.
Happy Stomping!!
Thanks very much to Twig and Olive Photography for their amazing photos!
---
Still can't find what you're looking for? We're here to help