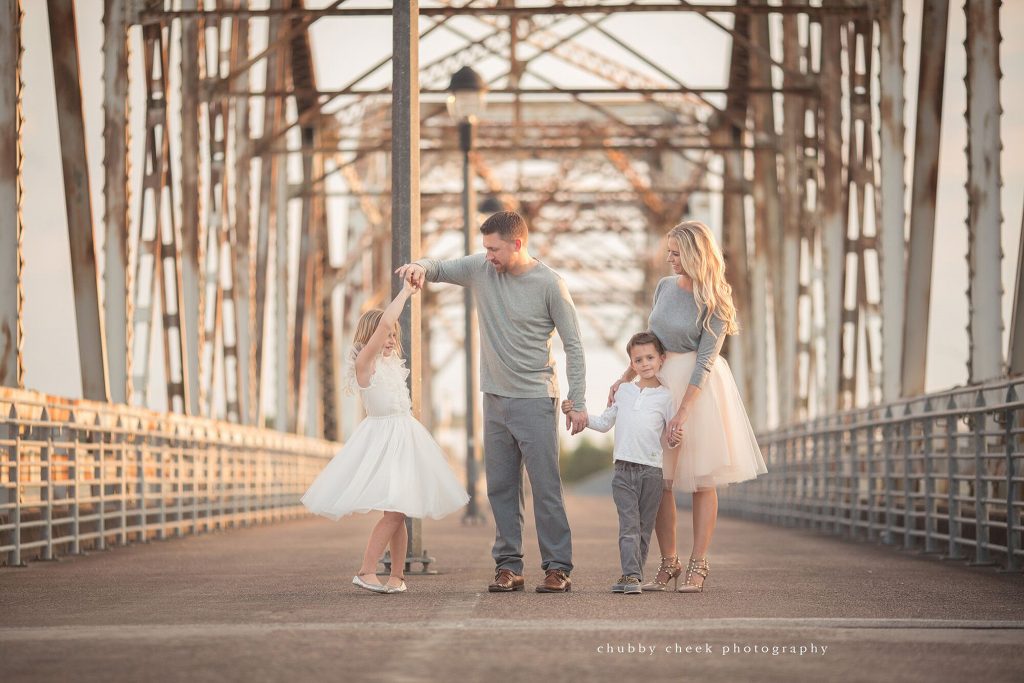 This post is from our friend, the amazing Shalonda Chaddack of Chubby Cheek Photography! Shalonda is an award-winning Texas-based photographer and educator specializing in kids and families. Check out her work HERE
Gearing Up for the Photographer's Busy Season
While the rest of the world is celebrating cooler weather, football Saturdays and Pumpkin Latte's we, family photographers, are chugging coffee by the barrel, icing our editing hands and pulling all-nighters.  The Fall Holiday Rush is not for the weak! This will be my twelfth Fall Holiday season and while I can tell you, it certainly doesn't get any easier as the years go on there are a few things you can do to make it a little less stressful on yourself.  Today, I am sharing my top five tips for "making it" to the other side of Christmas.  
Don't go to the grocery store without a list…
What I mean by this is have a plan, do not just open your calendar and start booking sessions in October!  You know, to never to go to the grocery store hungry and without a list right?! Well the same applies to going into busy season.  This season is crazy, clients come out of the woodworks and everybody "NEEDS" a session yesterday, so having a plan is the key to not burning yourself out.  Planning your sessions in January is ideal but if that is too far in advance for you then I'd suggest taking some time from shooting in May, before your kids get out of school and preplanning your fall schedule at that time.   Get an actual paper calendar and block off the dates that you want to shoot minis and the dates that you want to shoot full sessions, write the number of sessions you want to shoot as well as the location you will be using. ProTip: I also keep one free weekend a month for potential rainouts because I live in Houston and Mother Nature likes to rain on our busy season parade and see how we all handle the stress. 
Take a page from Hobby Lobby's Book…
Pre-planning is the key to fully booking all of your sessions because it gives you the time to shoot your setup ahead of time.  Shooting your setup in advance allows you to have a beautiful promotional piece but also to show your clients exactly what the setup will look like.  It also ensures that you can launch your minis whenever you want. I always launch mine in July/August (Christmas in July, anyone?) and clients love this.  By launching Fall Mini Sessions in the summer two things happen, one, it's eye catching. To see a holiday promo piece among a bunch of beach images will stop anybody mid scroll, therefore your ad won't get lost among the others that look just like it later in October.  And two, if you aren't procrastinating you will book clients that also don't like to procrastinate. ProTip: Going into September with a fully booked and pre planned Holiday calendar shows potential clients who might inquire later in the fall, that you are not only and "in demand" photographer but that you run an organized and legitimate business.
Past November is a "no-no"…
Do not and I repeat, DO NOT schedule your fall calendar past Thanksgiving.  I take my last client of the fall rush no later than the second weekend of November.  I am going to hit you with some real talk…Yall, we deserve to enjoy our holidays with our family's rather than being stressed over getting someone a gallery in time for them to send their Christmas Cards out.  I want to be present for my family and enjoy Thanksgiving dinner. I want to buy my girls Christmas presents in advance, not the day before Christmas and this can not happen if I am drowning in sessions, client requests and editing galleries.  I am betting most of you chose this profession because you liked the flexibility it allowed you to have so be sure to allow yourself to be flexible. Determine your stopping point, your last session date and stick to it!
Save the Date for you…
You know the old adage "the shoemakers children always go barefoot"?  Don't let that ring true for you! Book your family a session! Whether that means trading with another local photographer or booking another photographer as a client, save a date for your family!  Most Family Photographers book months in advance so think ahead of the masses and start looking for a photographer in the summer, when everyone else is thinking about vacations and beaches. Or better yet, go ahead and shoot a session on your next vacation.  Yall I know that we are all perfectly capable of using a tripod and doing this ourselves but WHY do that?! Treat yourself to a full-blown client experience! Fill your own home with images of your family that include YOU in them not just the ones with you behind the camera.  ProTip: I trade with a local photographer every year and we both pick our dates before we set our own client calendar. We also just trade SD cards that way there is no extra work for the other photographer and we can edit our own images at our own pace.
Lighten the Load…
Hire someone to help you carry the load.  That will look different for each of us, for example, for me it typically means hiring someone to help me package and mail out orders so that they don't pile up.  However, for you it might mean hiring someone to clean your house during the holiday season or someone to help you edit sessions. No matter what that looks like hiring help BEFORE things get crazy is a must!  Pro Tip: if you can't afford to hire someone and pay them for the help maybe offer a trade for their services and a session for their own family. Check around your local mom groups because there is always someone interested in a little extra cash around the holiday season and packaging orders can even be done at their own home if they live near you. 
I always try to remind myself that when I am stressed and over worked I am not able to enjoy the holiday season, which is my favorite time of the year, so going into the busy season with a plan keeps me from getting overworked and burned out.  Like I said we all chose this job for difference reasons but I can promise the flexibility that comes with being your own boss is definitely on all of our top 5 reasons so Be the kind of boss that let's their employees enjoy Christmas!

If you'd like to see my Family Fun Guide and learn how to make every session super fun, click the link below!

https://www.chubbycheekphotography.com/shop/family-fun-guide/