Twitter and BlogStomp
BlogStomp is no longer our flagship blogging software, as we have replaced it with Storytailor.
We are still supporting the BlogStomp software and its users, but BlogStomp is no longer available for purchase. Learn more about Storytailor HERE.
Did you know you can tweet from inside BlogStomp! How rad is that!
Under the Twitter tab, type in your message, choose you photo and click "Tweet!". Super easy right 🙂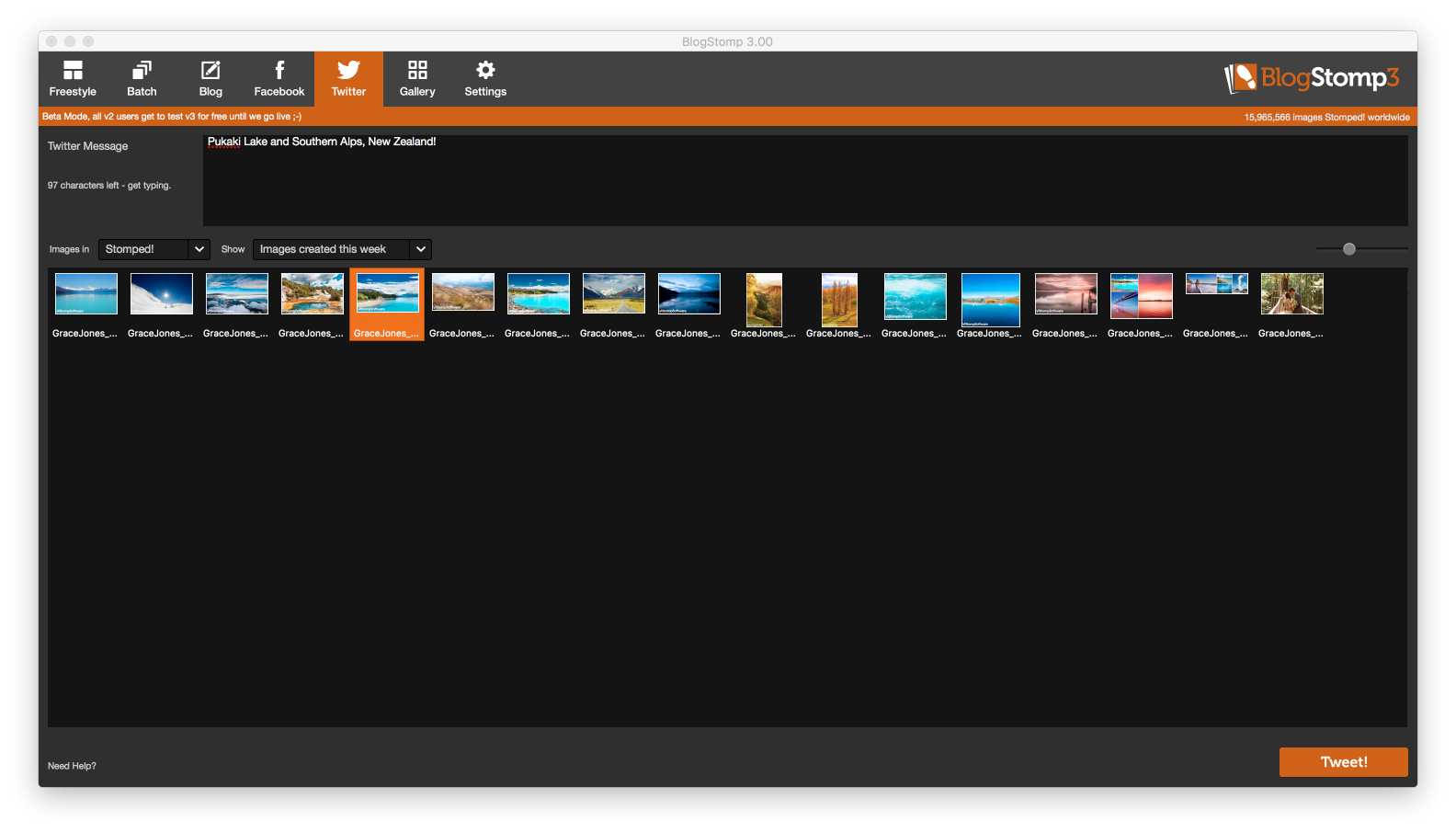 Setting up Twitter in BlogStomp
If this is your first time connecting Twitter to BlogStomp you will need to Authorize BlogStomp to use your account. When you hit go to "Tweet!" the first time this window will pop up, Authorize the app and you'll be good to go.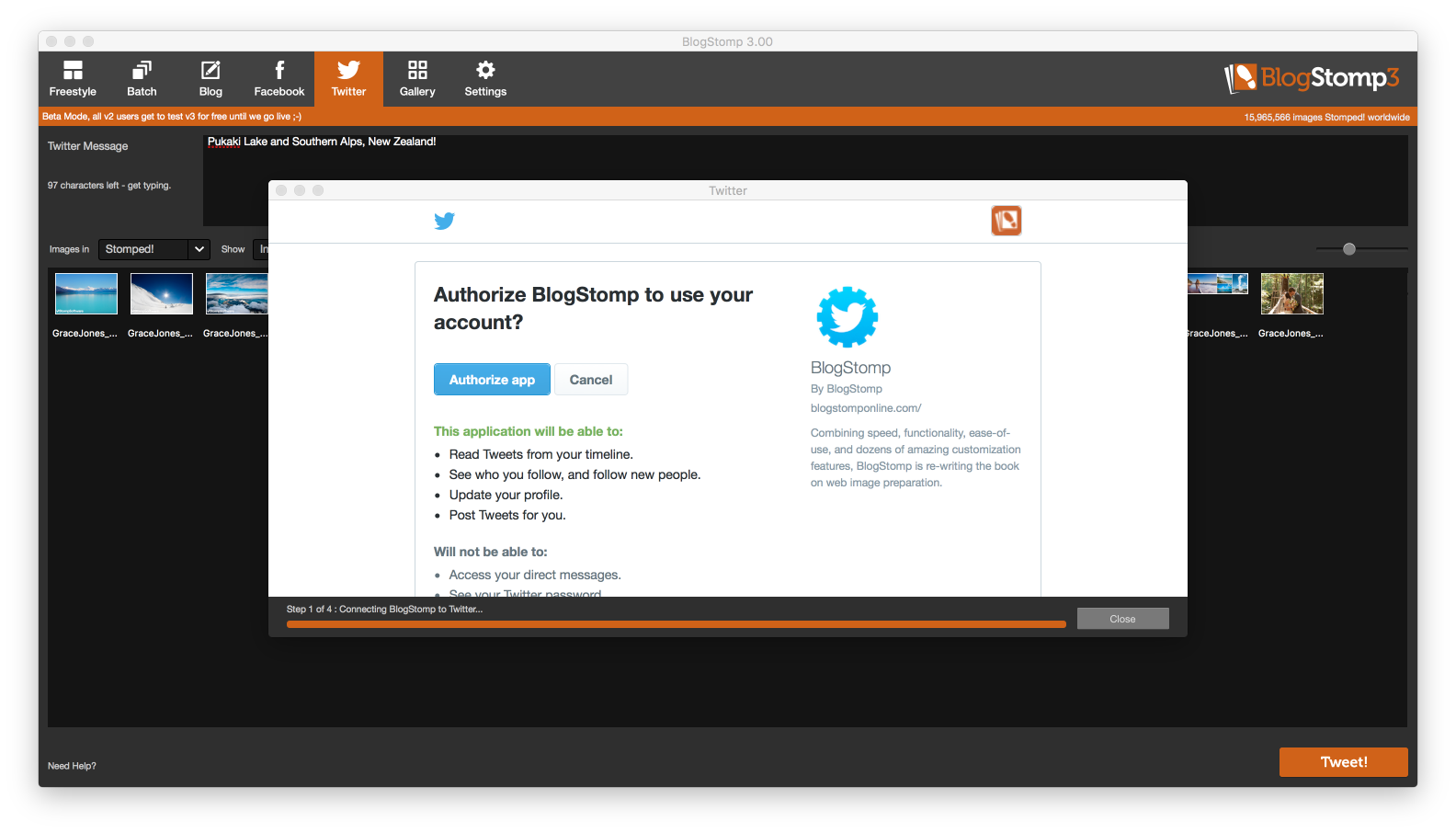 You can switch to a different twitter account by clicking the "Logoff Twitter" button (located in lower left once you've authorized BlogStomp).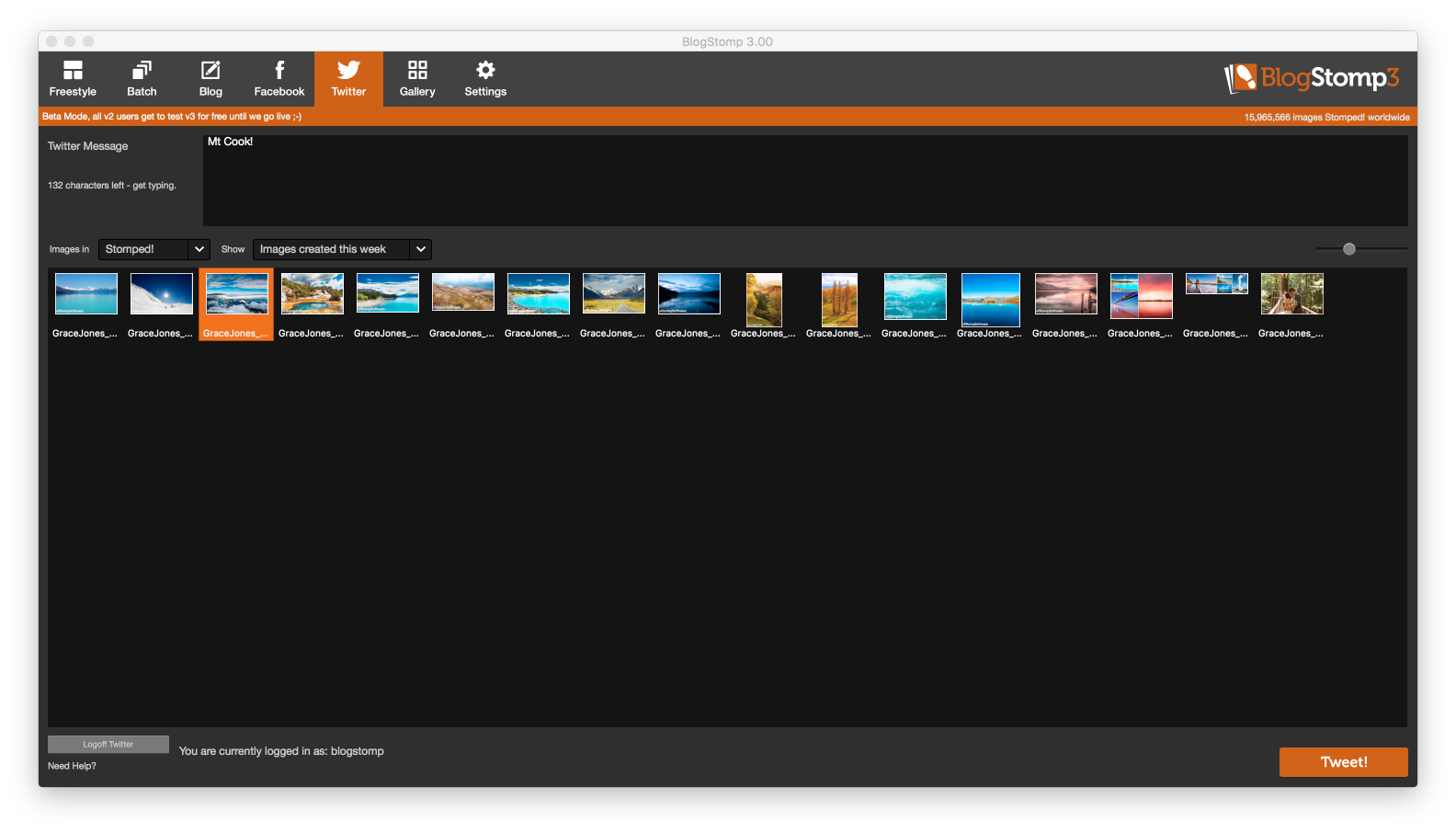 Happy Stomping!!
---
Still can't find what you're looking for? We're here to help