Set up BlogStomp to upload to your gallery
BlogStomp is no longer our flagship blogging software, as we have replaced it with Storytailor.
We are still supporting the BlogStomp software and its users, but BlogStomp is no longer available for purchase. Learn more about Storytailor HERE.
With BlogStomp's new gallery feature, you can upload your images from BlogStomp directly to your gallery host.
If you have an account with one of our integrated gallery providers you can setup connectivity by going to Settings > Gallery. Choose your gallery provider and enter your account information. Then click the "test connection" button to finish the authentication with your gallery. Then remember to click 'Ok!'.
Once authenticated, you'll be ready to upload on BlogStomp's Gallery tab. Cool huh!
From there, you can create a new gallery or folder or upload to an existing gallery. Choose some images, then click 'Upload Gallery!'.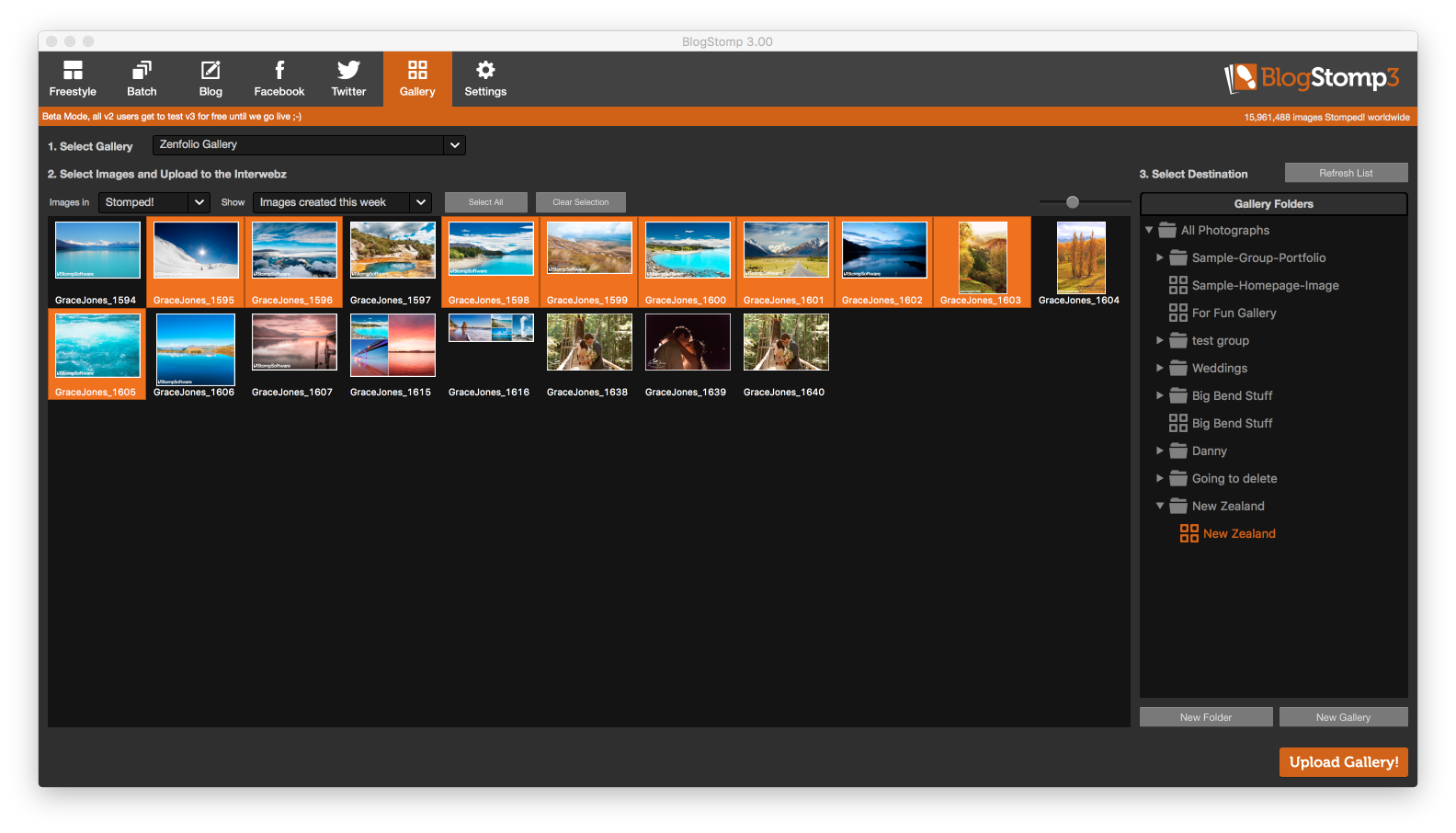 Happy Stomping!!
---
Still can't find what you're looking for? We're here to help