Media in BlogStomp
BlogStomp is no longer our flagship blogging software, as we have replaced it with Storytailor.
We are still supporting the BlogStomp software and its users, but BlogStomp is no longer available for purchase. Learn more about Storytailor HERE.
This is our absolute F-A-V-O-U-R-I-T-E  new feature in BlogStomp3.5!! And it's probably the one that will save you the most time AND the most money!!
With Media Mode you select your folder of high res images and BlogStomp will optimize them to fit onto your specified media drive (a USB stick for your clients, perhaps?) while preserving their image quality and retaining their original file size! You won't need to mess with the settings as we'll do this for you!
Head to the Media Tab and import the images that you want to add to your drive on the left. You can import whole folders or groups of images; it's all up to you!
Next, select the media/device/drive where you want to save the images from the drop down menu. BlogStomp will detect how much space is available on the drive and will then add your images and show you how much space you have left after loading everything!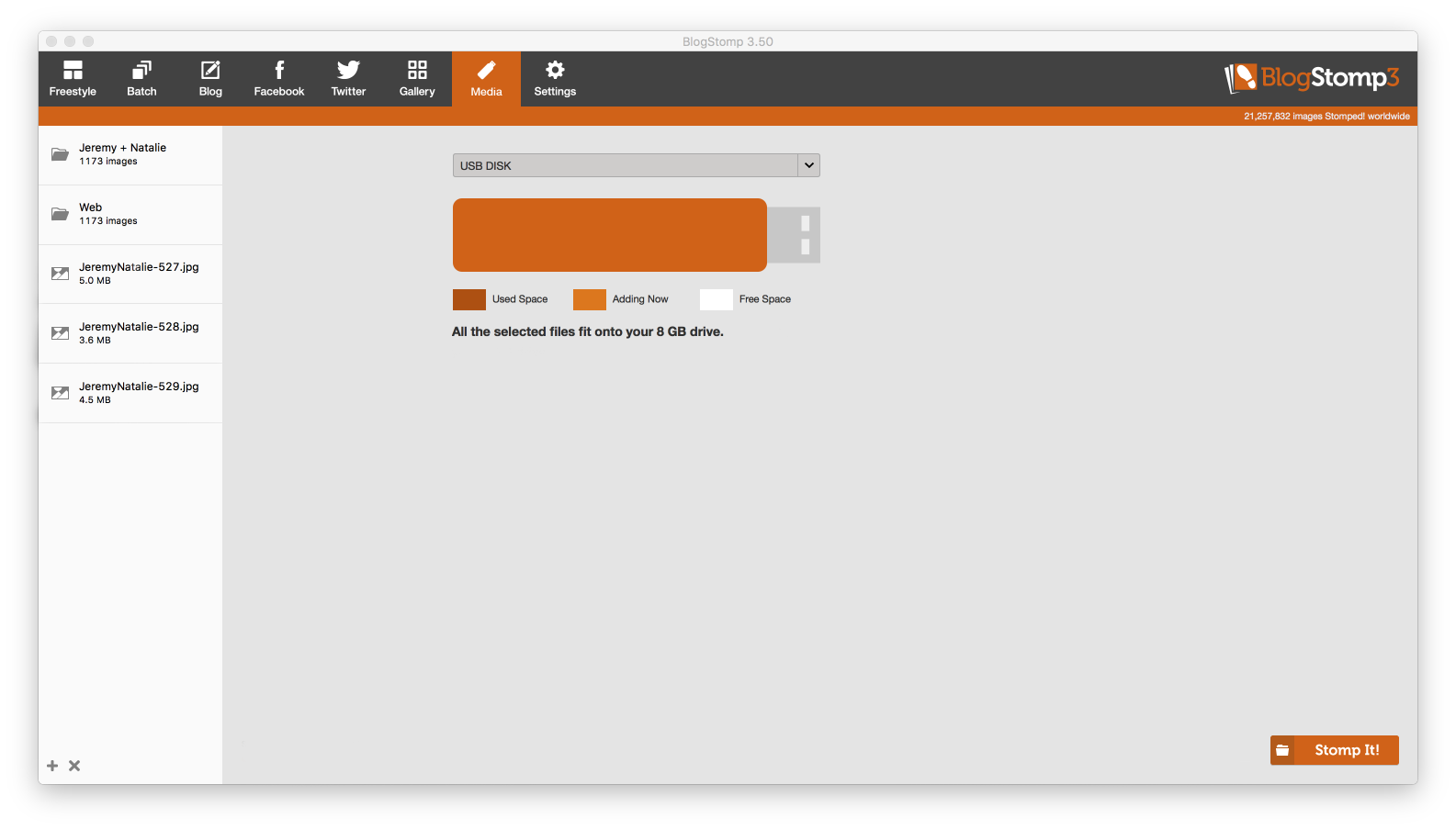 Then all you need to do is Stomp It!
Happy Stomping!!
---
Still can't find what you're looking for? We're here to help