Longest edge vs image width in BlogStomp
BlogStomp is no longer our flagship blogging software, as we have replaced it with Storytailor.
We are still supporting the BlogStomp software and its users, but BlogStomp is no longer available for purchase. Learn more about Storytailor HERE.
In your style settings you have the option to size your images according to image width or longest edge. For this post let's assume we're using 2048 pixels.
Image width will stomp images, no matter the layout, to 2048 pixels wide. Both vertical and horizontal stomps will have a uniform width of 2048. A popular choice for a traditional bloggy blog!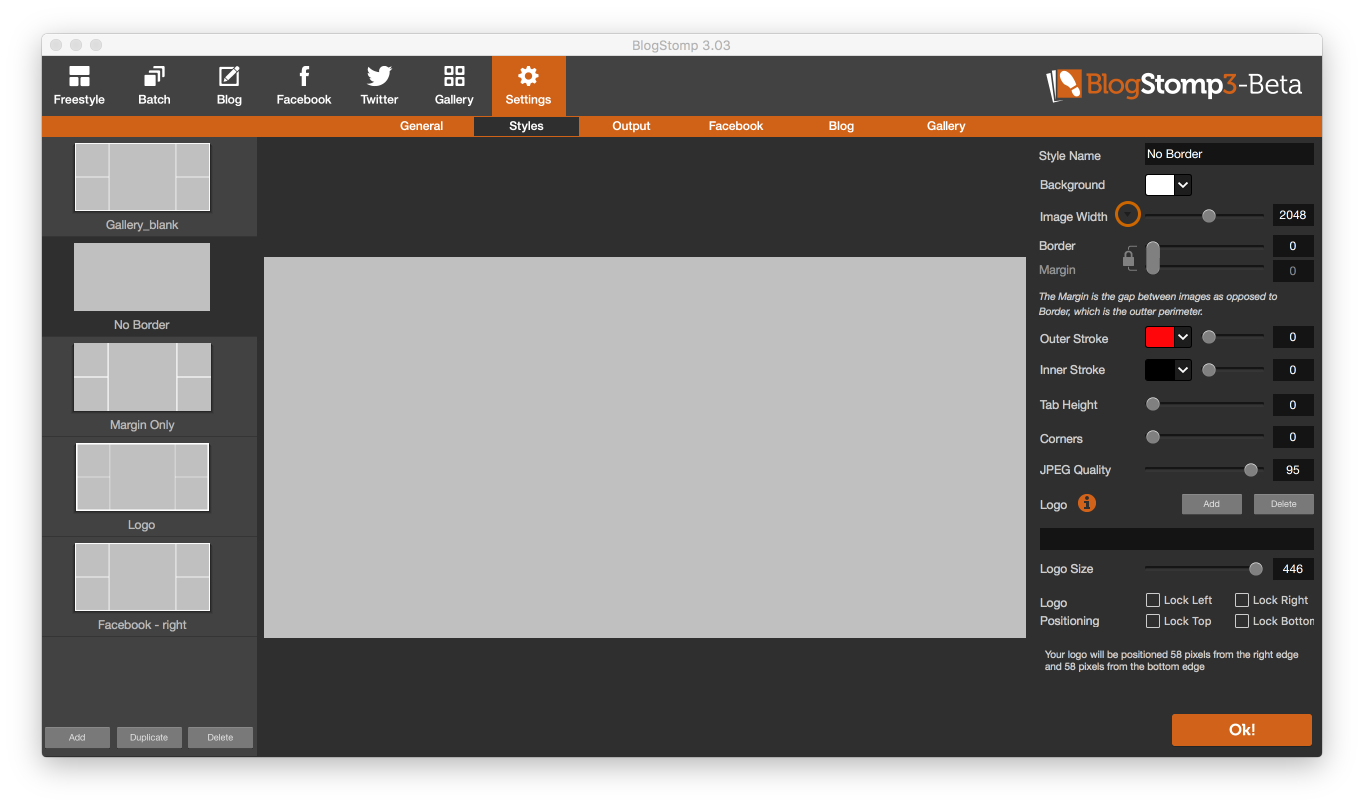 If you click the arrow next to "Image Width" a drop down menu will appear where you can choose between image width and longest edge, like so…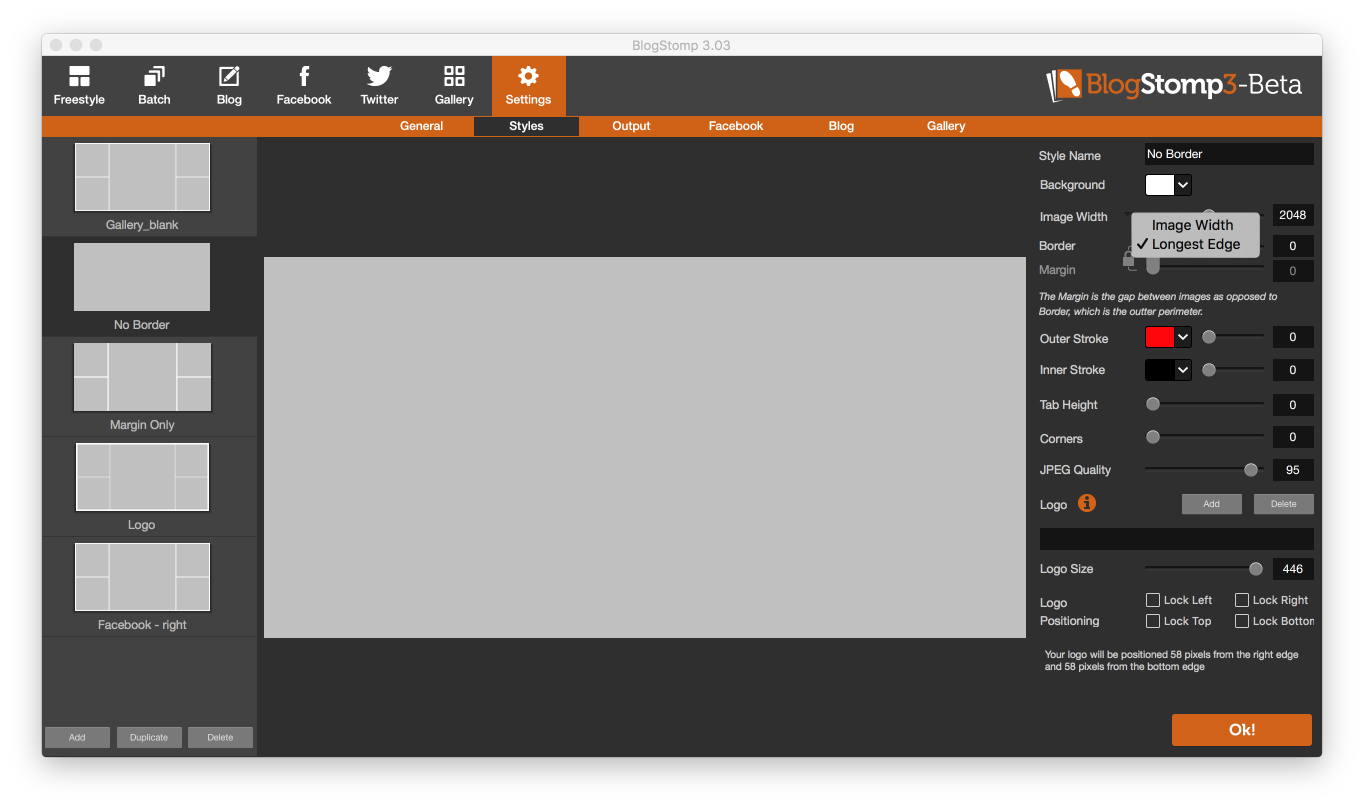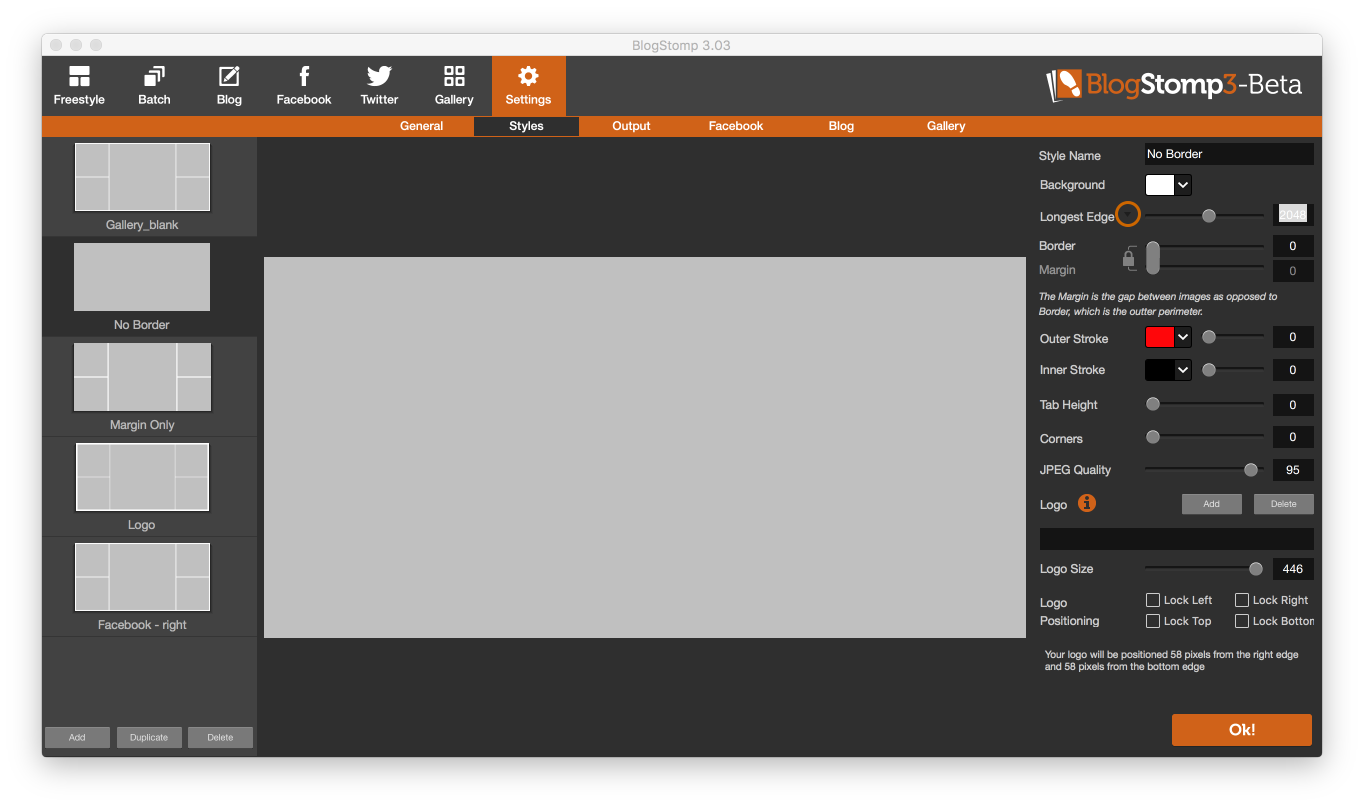 Longest edge will stomp the images, no matter the layout, with the longest dimension being 2048 pixels. Some galleries advise this to maximise potential viewing size. In practice a horizontal layout will have the width set to 2048 and a vertical layout will have the height match 2048.
Savvy? Good!
Happy Stomping!!
---
Still can't find what you're looking for? We're here to help