404 Error in BlogStomp
BlogStomp is no longer our flagship blogging software, as we have replaced it with Storytailor.
We are still supporting the BlogStomp software and its users, but BlogStomp is no longer available for purchase. Learn more about Storytailor HERE.
Error 404 usually means the blog url is incorrect.
Head to settings > blog and check your url. Hit test connection.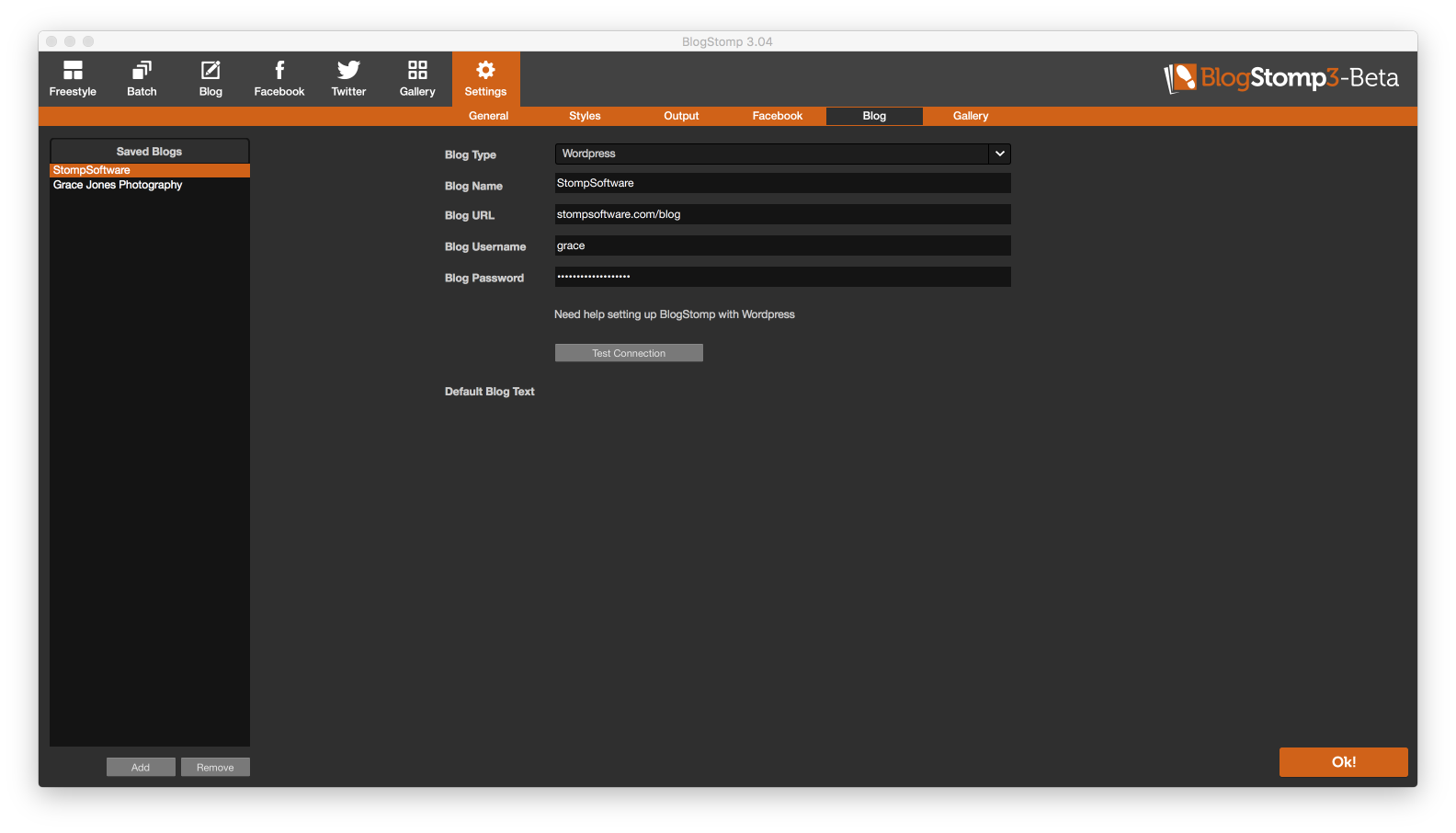 BlogStomp will require the root to your domain, so you might get a message like this.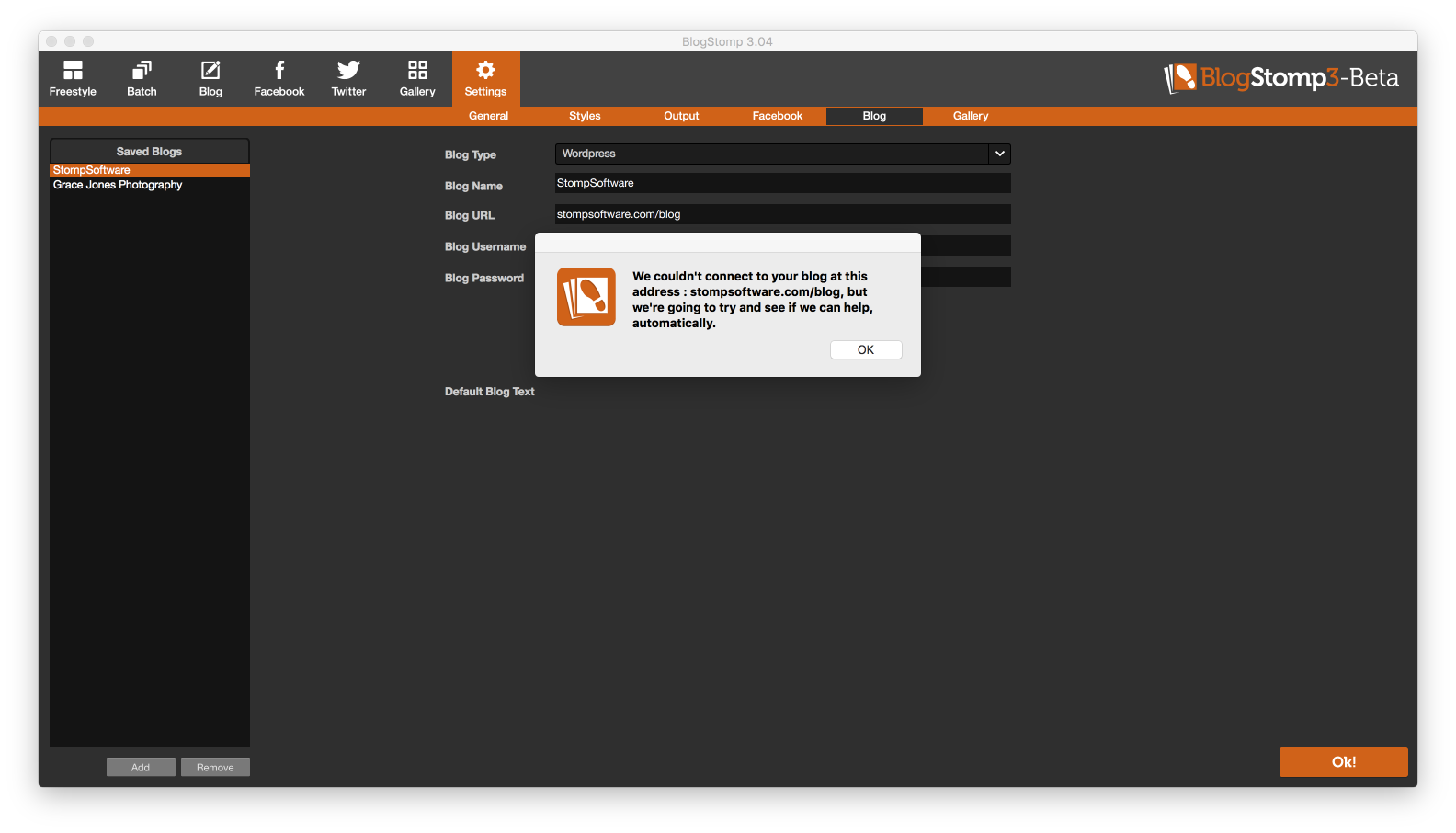 Click ok and we'll have a look and see if we can find it. If it's correct it will pop up with your last blog post title (super helpful right!).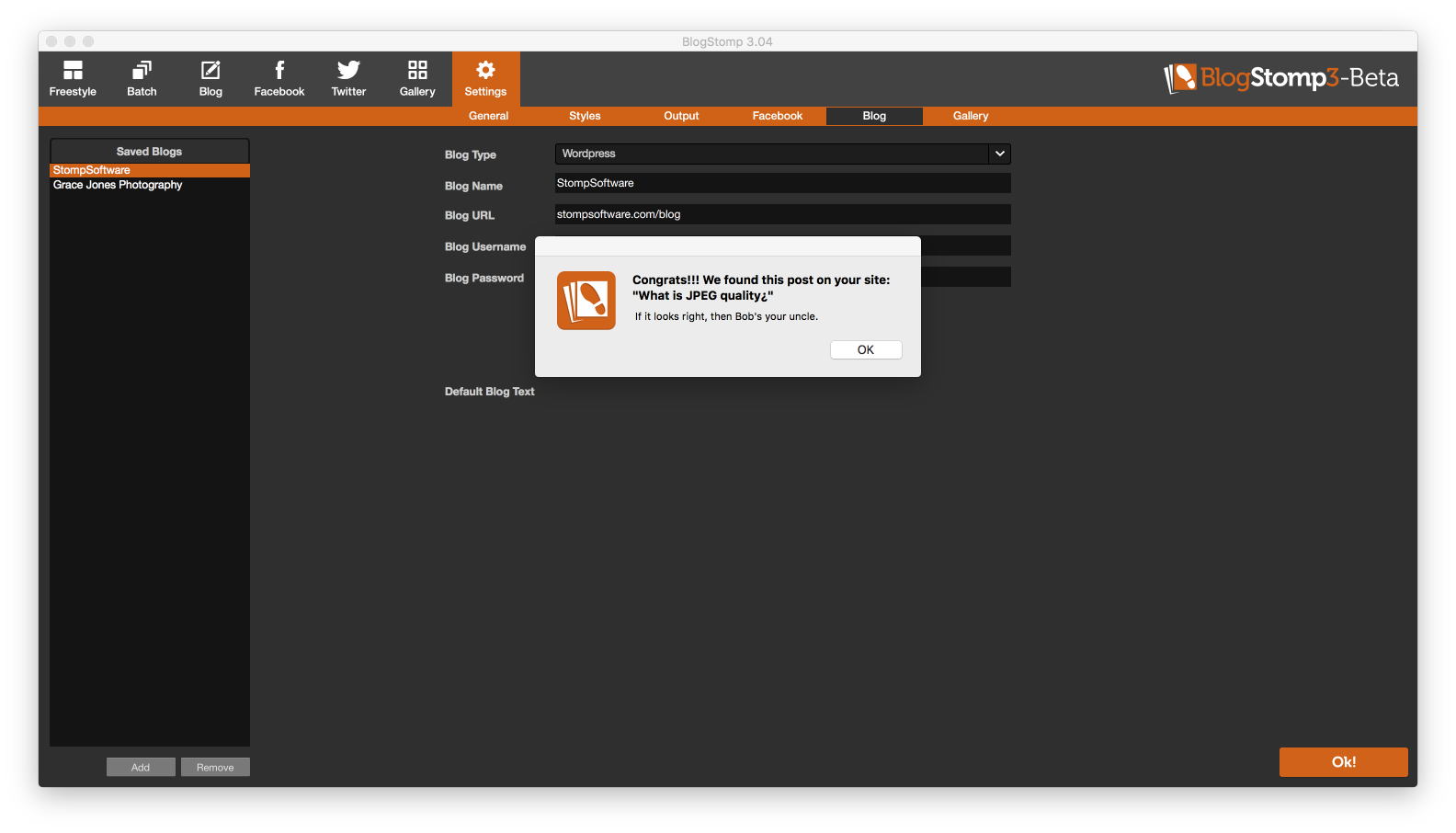 And it will automaticall update your blog url for you.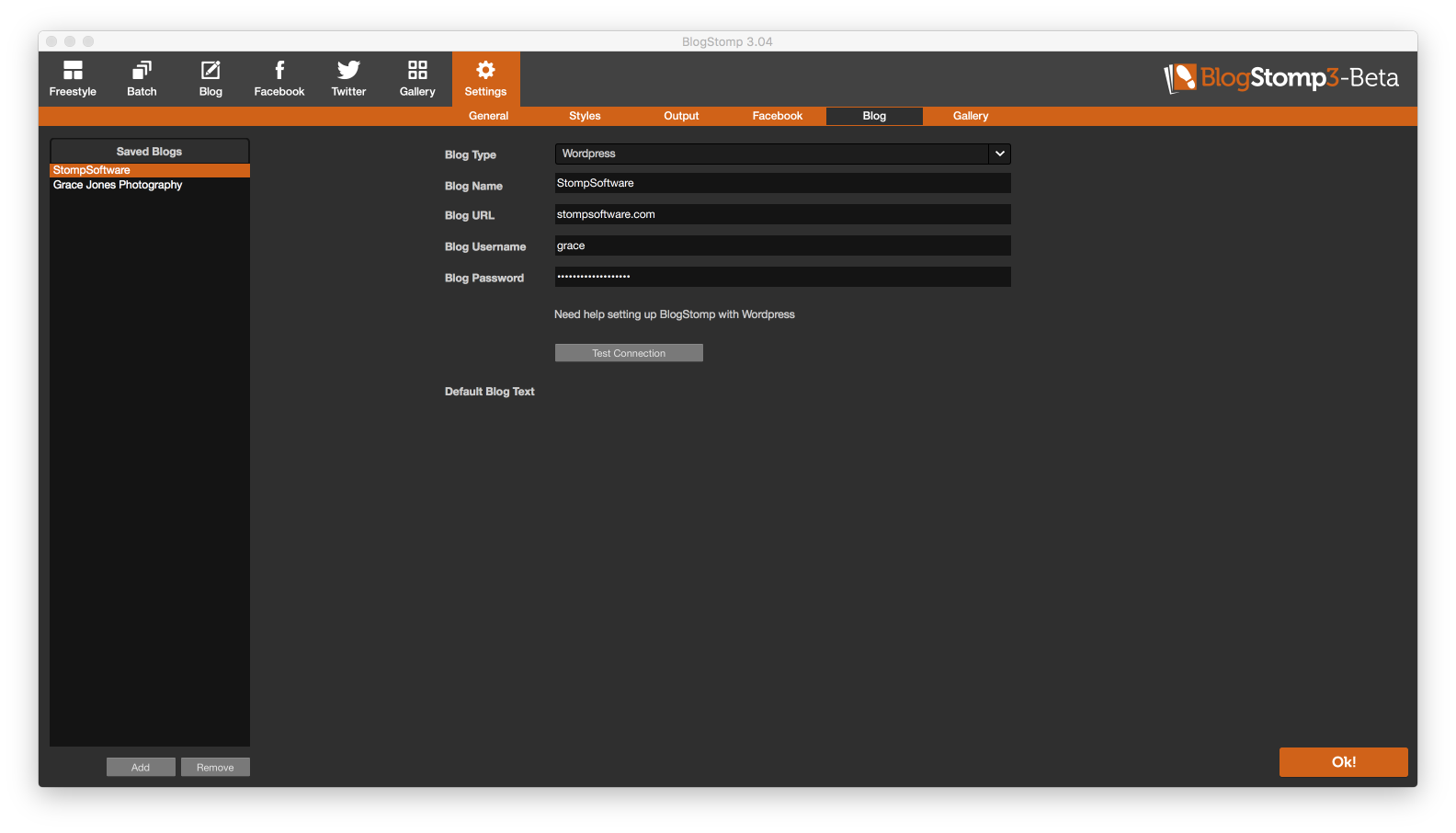 Remember to click "Ok!" in the bottom right hand corner before leaving this window to save your changes.
Happy Stomping!!
---
Still can't find what you're looking for? We're here to help