Create a Facebook cover in Blogstomp
BlogStomp is no longer our flagship blogging software, as we have replaced it with Storytailor.
We are still supporting the BlogStomp software and its users, but BlogStomp is no longer available for purchase. Learn more about Storytailor HERE.
You can now create perfectly sized images for your Facebook cover photo in BlogStomp!
You can do a single image or a stomp group! It's totally up to you 🙂
Select your image or images and then click onto the Facebook cover icon along the top of the preview window.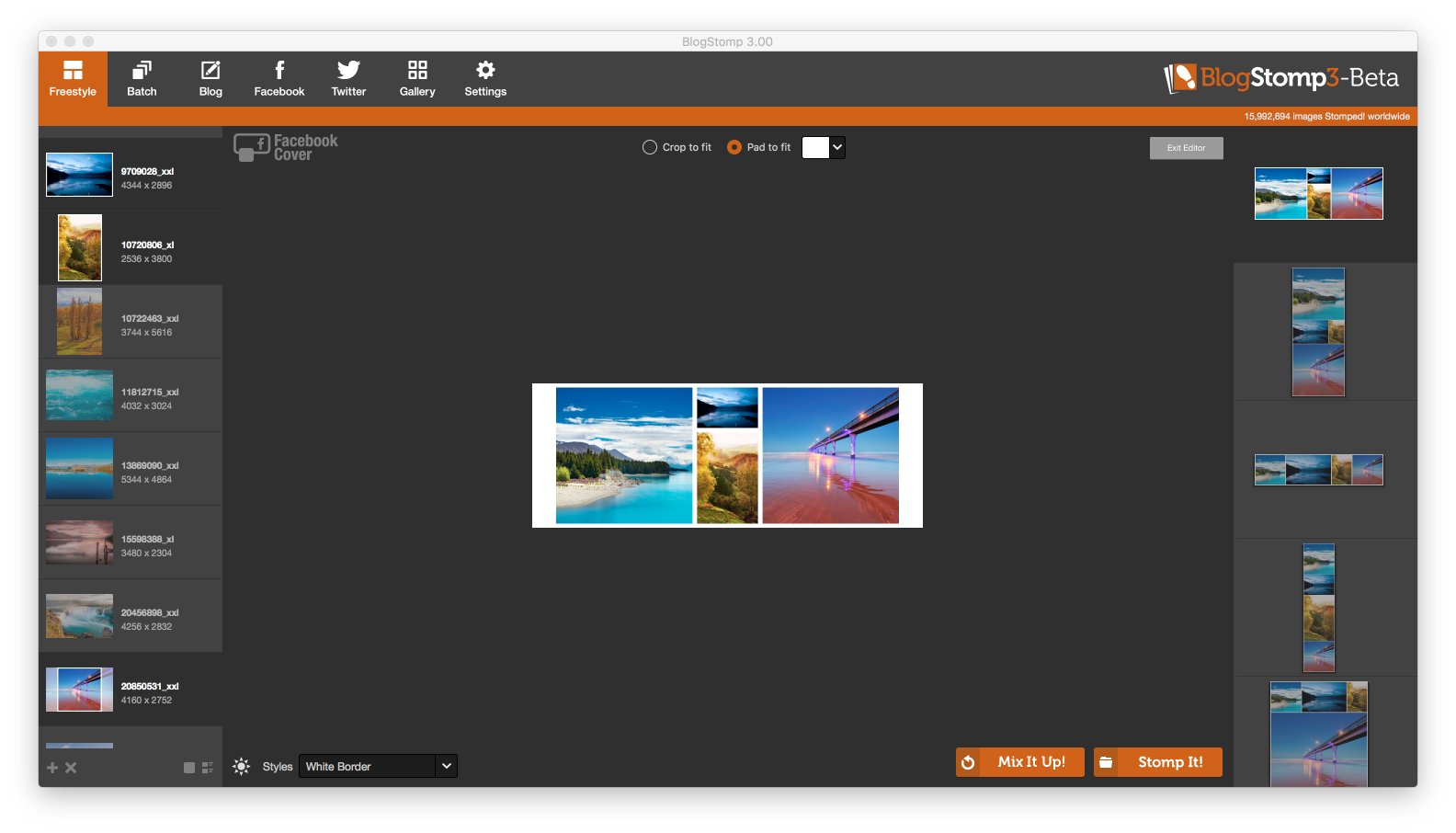 Here you can either pad the image or stomp group, crop it, and you can even changed the stomp group layout!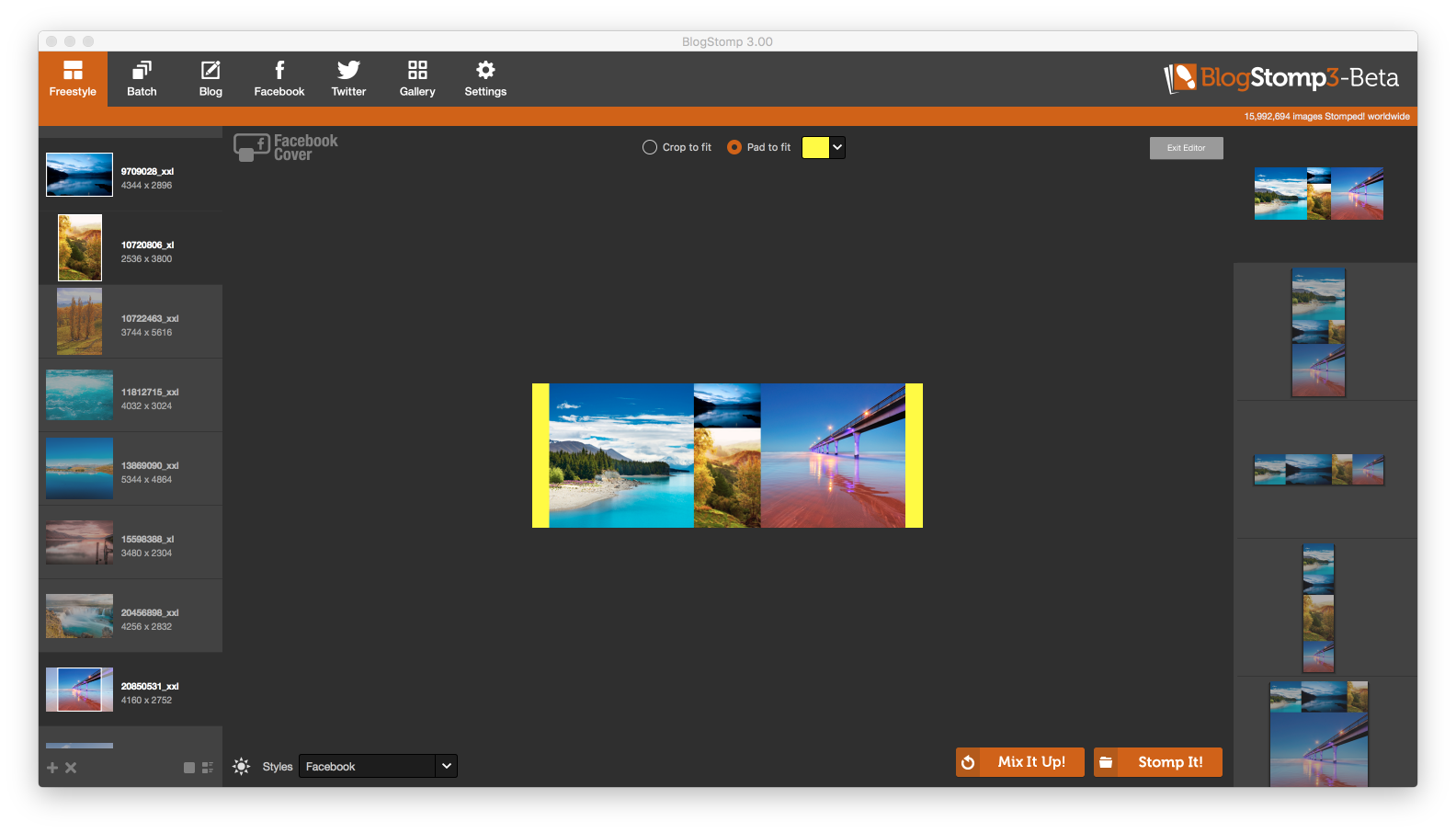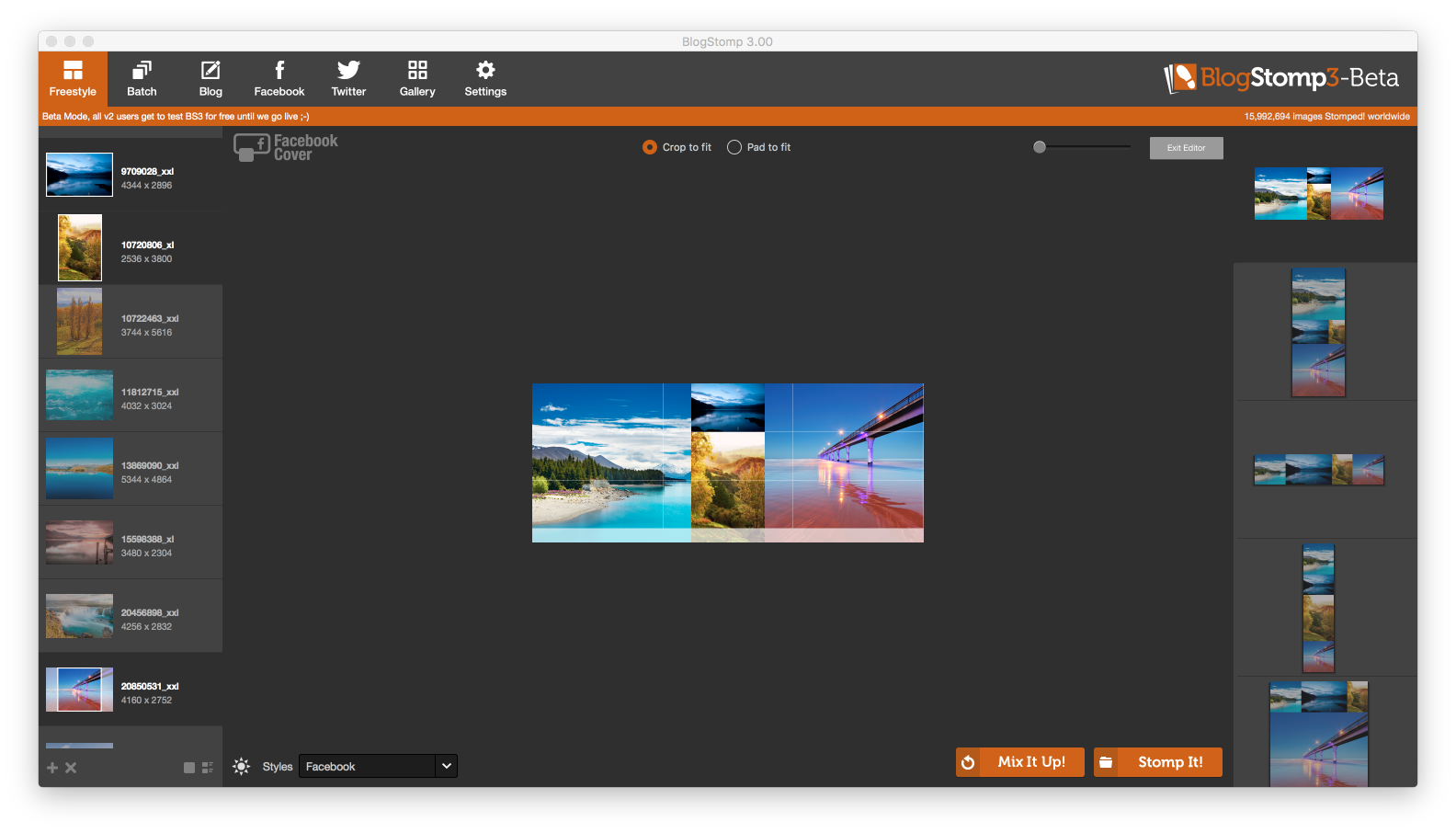 Once you're happy with your image "Stomp It!".
Once your image is stomped you have the option to upload your image to Facebook straight away! You can choose to do your personal page, or your business page and if you would like it updated straight away.
Happy Stomping!!
---
Still can't find what you're looking for? We're here to help