403 Error in BlogStomp
BlogStomp is no longer our flagship blogging software, as we have replaced it with Storytailor.
We are still supporting the BlogStomp software and its users, but BlogStomp is no longer available for purchase. Learn more about Storytailor HERE.
It looks like we are not getting through to your server. We believe your host is blocking access to the xmlrpc.php file. Some sites are more "locked" down than others. You can check by typing in your domain name with xmlrpc.php at the end (eg. web.stompsoftware.com/xmlrpc.php). You should get a message that says "XML-RPC server accepts POST requests only."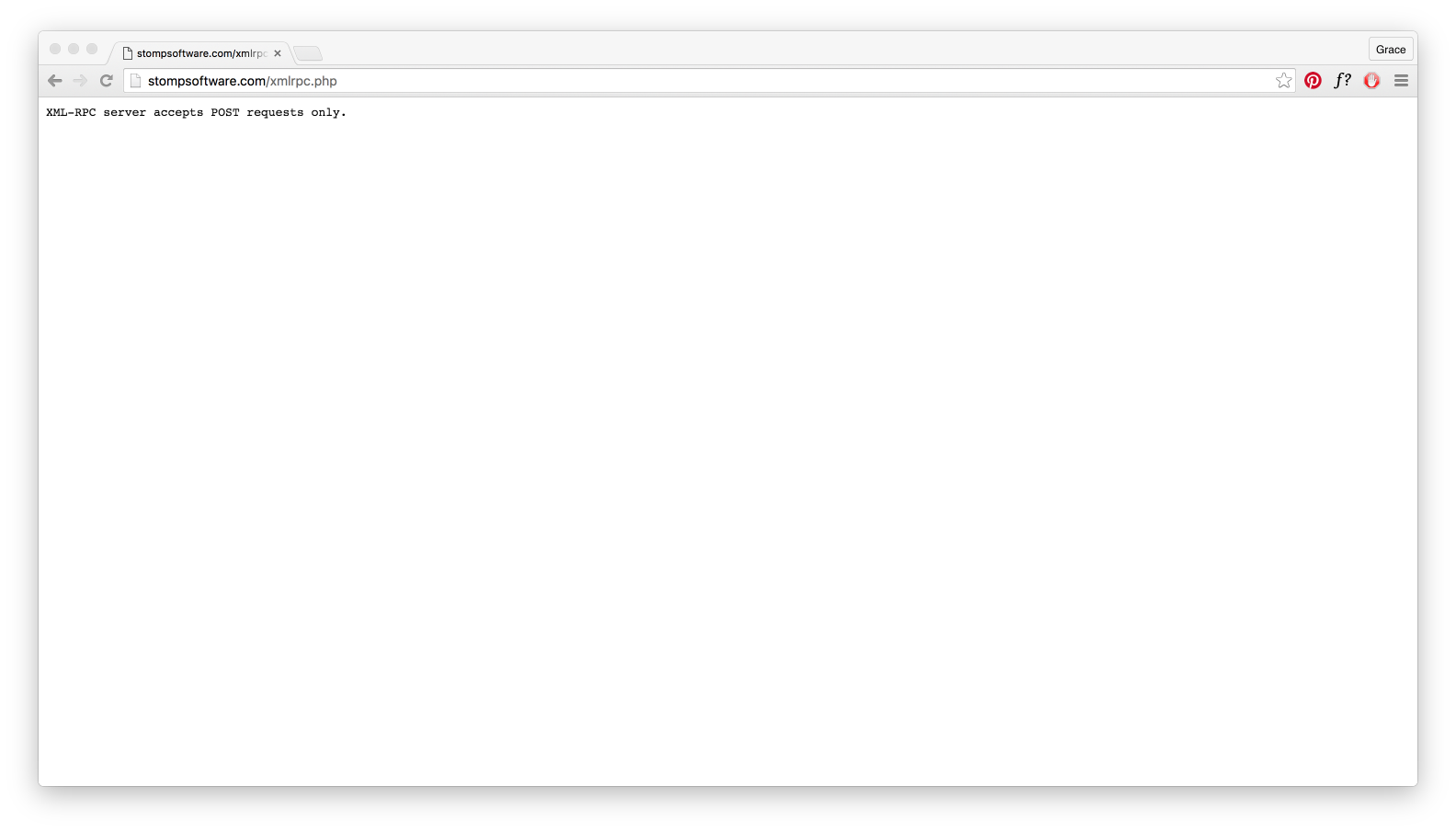 If you do not get the correct message then either the XMLRPC is elsewhere OR it's being blocked by your host as mentioned above.  It is worth a try to see if it is located at your blog link as well.  If it is then you can just add your blog URL to your preferences instead of your main webpage.
If you get a 403 forbidden then you need to contact your website host. Your website needs to accept post requests for BlogStomp to be able to post to your site.
We need you to email your host's technical team.  We've drafted an email for you.
—
Hi There,
I'm having trouble uploading a blogpost to my blog. I use a desktop publishing tool (BlogStomp) that posts via WordPress's XMLRPC API.  
When I go to http://www.(yourwebsite.com)/xmlrpc.php I now receive a 403 forbidden message. I need it to accept post requests again. 
Thanks, 
Josie
—
We are happy to provide the technical backup for geeky questions the host might have.
Happy Stomping!!
---
Still can't find what you're looking for? We're here to help