There's a chance that the 10th of January is a *touch* too late to wish you all a Happy New Year, but I'm willing to take that risk.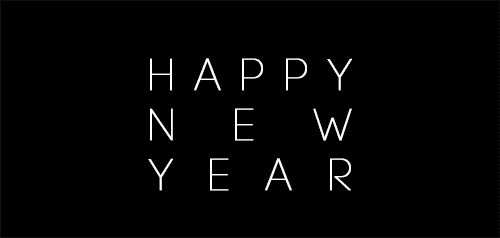 2019 was a big year for us!  We released a major update to AlbumStomp2, introduced the all-new SpaceSaver software, and have been reengineering (revolutionizing?) some of BlogStomp's core features to offer you a better user experience and better visibility online!  And we've worked through all of this while also navigating Mac's transition to 64-bit in OSX Catalina and celebrating 10 years in business!
Our team have worked tirelessly these past 12 months, and are pumped for you to see in 2020 what we've been working on!  And while we can't reveal everything just yet, here's a bit of a sneak-peek.
Major Updates For BlogStomp
This won't just be a sprucing up, but rather a whole new way of doing things.  You're going to see things in BlogStomp this year that you've never seen before.  With an updated blog composition interface and some truly next-level SEO tools, the leader in blog publishing is the future of blog publishing!  Right now we're assembling a group for a limited sneak-peek of the new features in exchange for your feedback on them. Hit the link below to see it first!
SIGN ME UP!
When we first introduced BlogStomp's "Mix It Up" feature in 2011, minds were blown.  How could digital layout suddenly be so easy?! Since that time we've improved and expanded our Mix It Up engine, built an album design software around it, and have looked for other avenues in which we could deploy it.  As industry and social trends shift, we too are shifting to ensure we're right where you want to be, making your life and workflow easier and more beautiful.
So while we've historically occupied the areas of blogging and album design, this year we're looking to move into a couple of new spaces to help you to quickly and easily curate and design the way you present your image, with beautiful results. We have a clear focus on where and how you share your photography work, and we're keen to meet you there.
SHOW ME THE GOODS!
SpaceSaver's Next Big Move
Since August of last year, SpaceSaver has been helping photographers all over the world reduce the size of their JPG files, freeing up massive amounts of space on their drives, enabling faster transfer times, and creating a better overall workflow experience.  Time, space, money, and (dare I say) lives have been saved with SpaceSaver!  Okay, maybe that's a bit too strong, but you get the picture…
In 2020 we'll be implementing Lightroom integration and rolling out a few other fun/helpful/useful bits that will cement SpaceSaver as a must-have part of every photographer's workflow!
CHECK OUT SPACESAVER
Let's hang out this year!
We are planning to be a part of some (a few) in-person events throughout 2020, and we want to see you there!  Let us know which workshops, conferences, photo camps you're attending so we can throw you a high-five when we get there!  If you're hosting a workshop or other photography event, we'd love to be a part of helping you make it happen! We still have a few open spots on our calendar, so let us know what you have going on and let's link up!
LET'S LINK UP
As you can see, we're not slowing down — at least not any time soon.  We're excited about what we plan to build for you in 2020, and we're committed to our mission of educating and equipping photographers everywhere, and in all stages of their career.
Since 2009 our software tools have helped tens of thousands of photographers just like you to reduce your studio time, speed up your workflow, and improve the way you share your images with the world.
And we're only getting started.