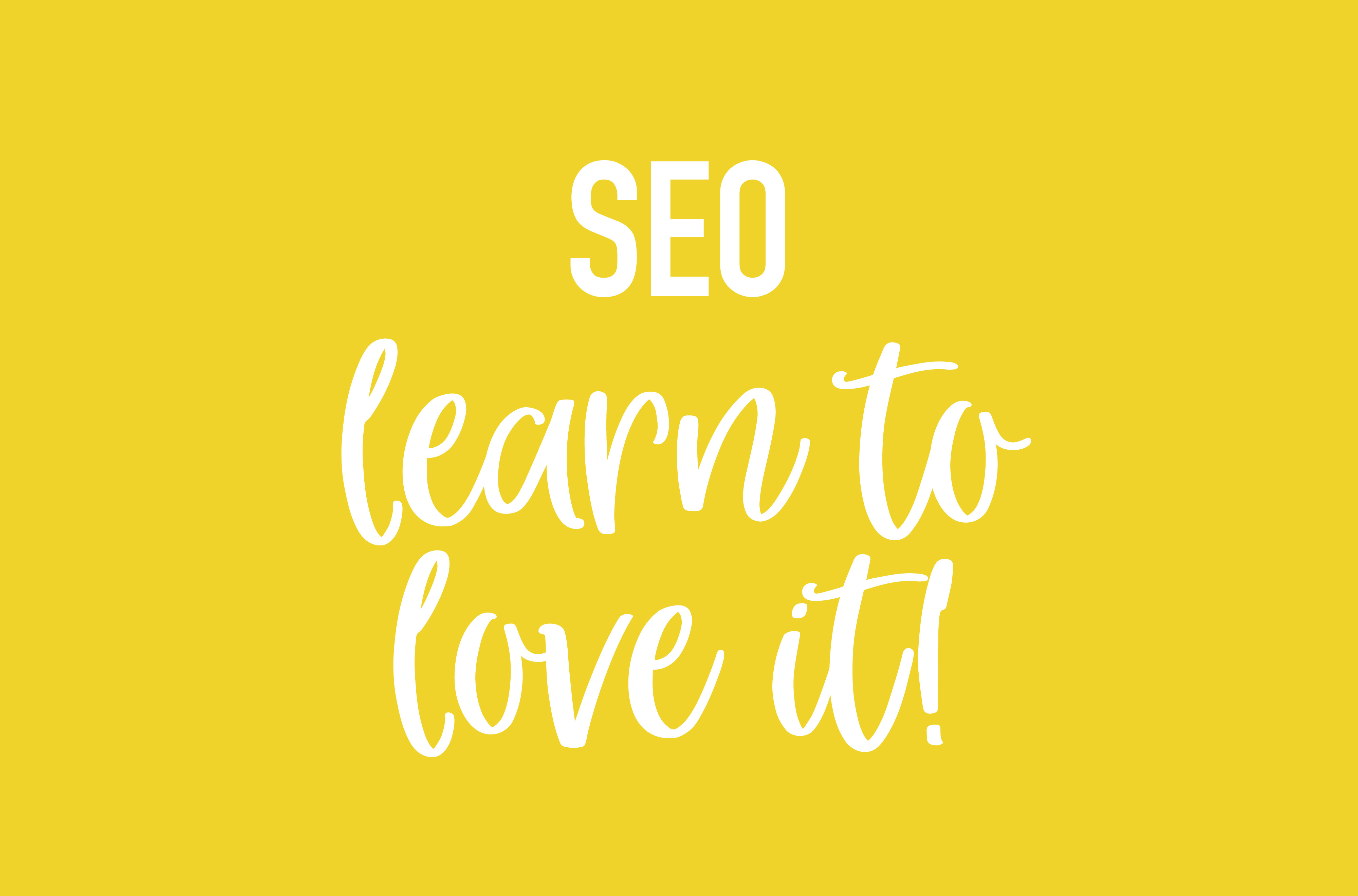 SEO!!!
SEO stands for Search Engine Optimisation.
SEO is like giving your website a boost. There are things that you can do manually to help search engines find your blog, website and photos. But it can be so overwhelming so Fuse from Get Found With Fuse to give us a brief (quick) breakdown.
———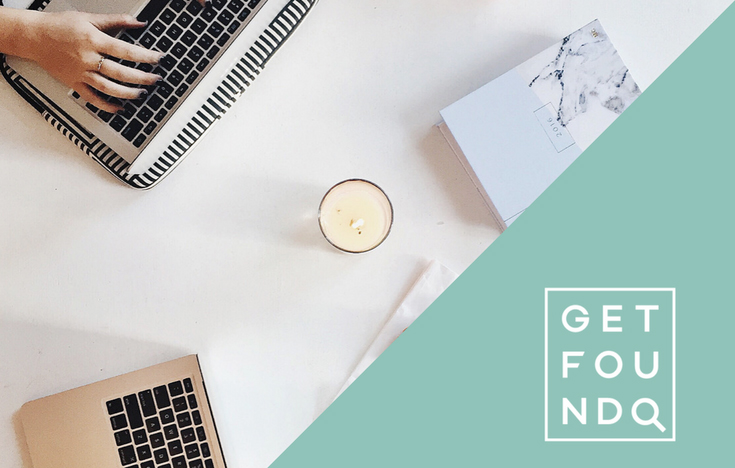 Imagine that you are going on a road trip. With old cars, you used to check your oil and tyre pressure before you went. Maybe your tyres need more air so you go and give it a little boost. This helps your car in the long run.
We can also do things for your website and blog in order to help the search engines find you. Remember they are constantly scanning, always looking for new data and information. When they find that data or information the categorise it for users. Fuse calls it The Big IKEA Storage Compartment.
Why should you do SEO!
There are three phases to SEO
Foundation/Technical Phase
Maintenance
Revisit
Foundation/Technical Phase
These are the things that you need to implement on your website!
Develop a Keyword List – think of "What do you do" and "Where do you do it".
What do you do?
For example as a Photographer be specific about what sort of photography you do. Are you a wedding photographer? Do you do engagement sessions? Boudoir? Rehearsal? Trash the Dress? Destination?
This is an ever-growing list. These keywords help to keep you relevant on Google, Bing etc.
Where do you do it?
Don't ignore your small towns when thinking about this. Go broad. A bride in a small town might be getting married in a big town, you'll want to show up in both. It helps.
For example as a photographer in Las Angeles there's Beverly Hills, East LA, East and West Hollywood, Orange County, Laguna Beach and Dana Point to name a few.
You have to remember that google IP addresses so can determine by distance and personalise the results based on where the person is seraching from. So these main keywords are suuuper important. You want to be found through these things.
Alternative Keywords
These focus more on the venues that you want to photograph at. What you style is. Are you the Style Me Pretty photographer that's all rustic, dreamy, bright and airy photographer or more the dark and moody one?
Use the terms of the client. Think like your client. What will they google search?
For example newborn photographers, your clients always add 'baby' at the end of newborn. So they search for 'newborn baby photographer'. Or an engagement session should be blogged as engagement photos or pictures.
Page Titles and Descriptions
Do some homework 😉 you'll love me for it haha
type "site://(your url goes here)" into google and see what comes up; it shows you all the pages on your website.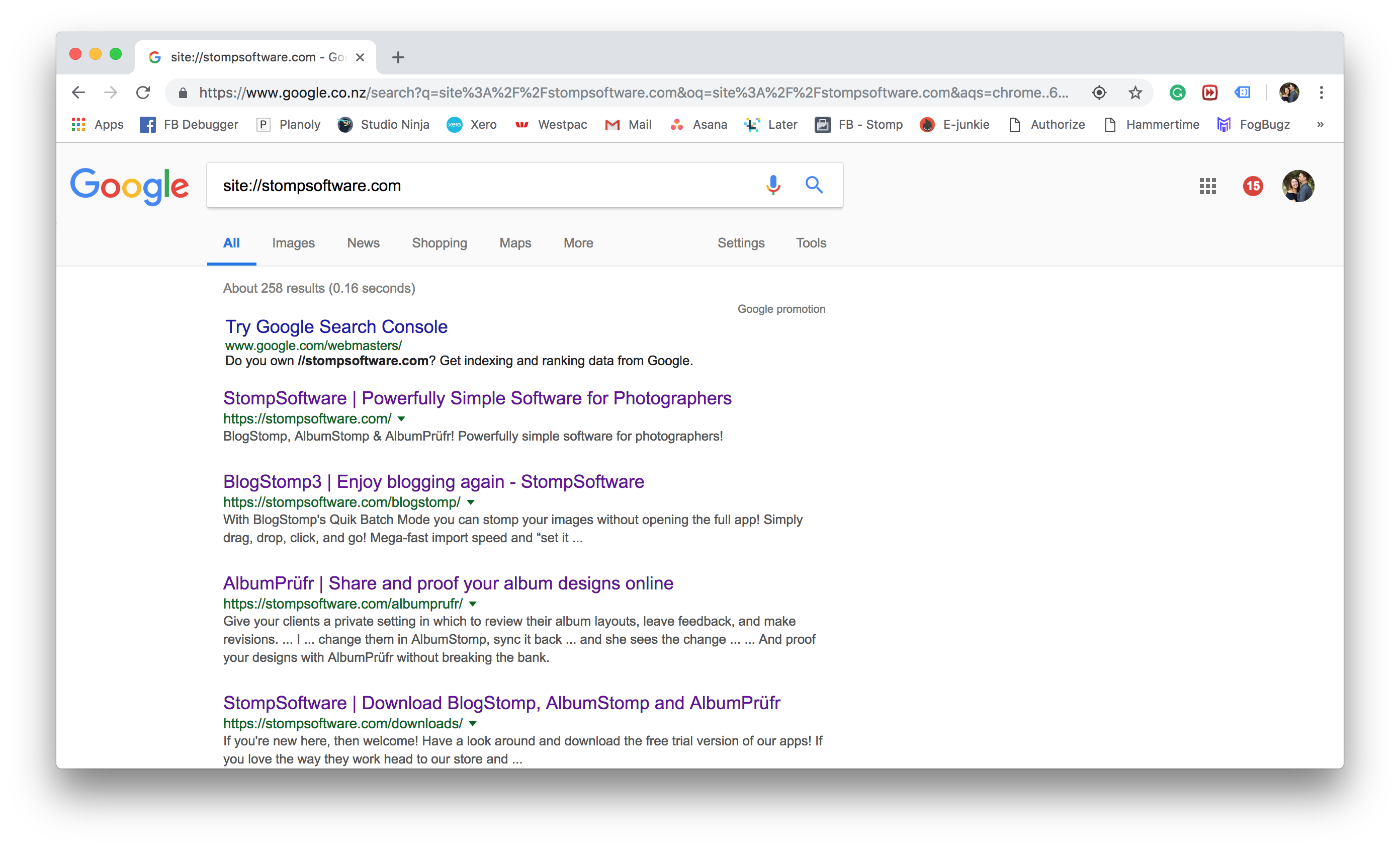 Your page title has about 60 characters. This is prime real estate. It should not have your business name in there. Your business name goes into the description. Describe what is relevant and important to that page/post. Search engines look closely at these individually and not your site as a whole. So one page could be ranking really high.
If you use WordPress, Yoast SEO plugin is awesome for this. For Squarespace check out this article.
Maintenance
These are the things that you also need to keep on top of.
Make sure your theme, plugins etc are all up to date
That your site is mobile friendly
Load speeds aren't taking a massively long time
Check and fix any broken links
Blogging!!!
Blogging
Blogging keeps your site active, which means Google will know that it isn't just sitting there doing nothing. The more you are active on your site, the more Google pays attention.
With Blogging, there are a few things to be aware of. Your post title, text and image SEO is a must!
Post Title
Your post title is important. Think about your reader 100%. Whatever you name your blog title is what comes up in Google as the page title (unless you are awesome and manually updating this is Yoast).
What are you more likely to click on; Susan and Mark New York Wedding Photographer OR Sexy New York Rooftop Wedding.
Your blog post title needs to entice your reader to click on it. Use adjectives. Make it fun. Make it something they need to click on to read!
———
There are 3 important sections for Image SEO; The Title, Alt Text, and The Description.
The Title
For Title, you can batch rename using Blogstomp or even export a custom sequence name from Lightroom. Then when you upload your photos to your blog, the title is already filled out. It is good for the title to have a keyword and not to be the generic photo file name, however, this section is not the most important one when it comes to SEO.
Typically will use the main keyword idea in my title. So for example for a wedding, it would be Venue Name + Wedding photo, for example, Ritz-Carlton-Wedding-Photos-01, Ritz-Carlton-Wedding-Photos-02 and so forth.
Alt Text
This is what Google LOVES, the Alt text. It is also known as alternative text, alt tag or in Squarespace the caption. This is the section that the Search bots read to understand what the photo is about.
For example, you are blogging 20 files from a wedding. You're already prepared, collaged and stomped them so now you need to upload them to your blog. You will be filling out the Alt Text for each file/photo.
One photo can be your main focus keyword idea. Eg. "Atalaya Wedding Photos". The remaining 19 files I will mix it up with adjectives and also with what the photo is about. I sometimes spend some extra time in decor ones and venue ones as I know they can do really well in Google Images and on Pinterest.
So here are some examples of this wedding I photographed: "romantic photo of bride and groom at Atalaya Castle", "Rustic wedding decor for a fall wedding at Atalaya Castle", "Wedding reception photos of Atalaya Castle", "Unique venues in Myrtle Beach area", "Outdoor wedding ceremony at the beautiful Atalaya castle", and "Vera Wang lace wedding dress".
Not all files need the venue name or location SEO in the Alt Text so mix it up. If you are a portrait photographer then you will need to mix up theme, style, and location. Another good tip is to look at the photo and think if I found this photo on Pinterest, what would it say? – Overall this can seem tedious but there are some shortcuts.
The Description
The last section we can fill out for some Google love is the description. This area should be full sentences and should not be more than 150 characters. This is where I would add my business name and typically I will do two sentences. A main sentence about the wedding or shoot or post and say by Feuza Reis. I then paste the same description on every photo and then tweak a word or two. Sometimes I will remove my business name and other times I talk more about the actual photo. This is not a section I spend too much time on because like I said with tip #2, Alt text is the most important one.
Overall you can make SEO part of your daily workflow by just starting with some blogging SEO tips. If you are looking to take your local SEO to the next level, then check out Feuza's E-book, The Local SEO Guide 2018. She is giving BlogStomp users a coupon where you can save 10%, check out our Facebook and Instagram accounts!
Happy Stomping!!