Activate BlogStomp
BlogStomp is no longer our flagship blogging software, as we have replaced it with Storytailor.
We are still supporting the BlogStomp software and its users, but BlogStomp is no longer available for purchase. Learn more about Storytailor HERE.
So you've download the BlogStomp app, had a play, then naturally, purchased an activation code.
What next?
To go from 'trial mode' to fully-fledged BlogStomping goodness, you'll need to activate the application using the activation code you will have received via email after checking out.
Launch the BlogStomp App and go to File>Activate (on a PC) or BlogStomp>Activate (on a Mac) and key in your e-mail address and activation code. We recommend coping and pasting from the email.
If the details you entered are correct, a little smiley face will let you know.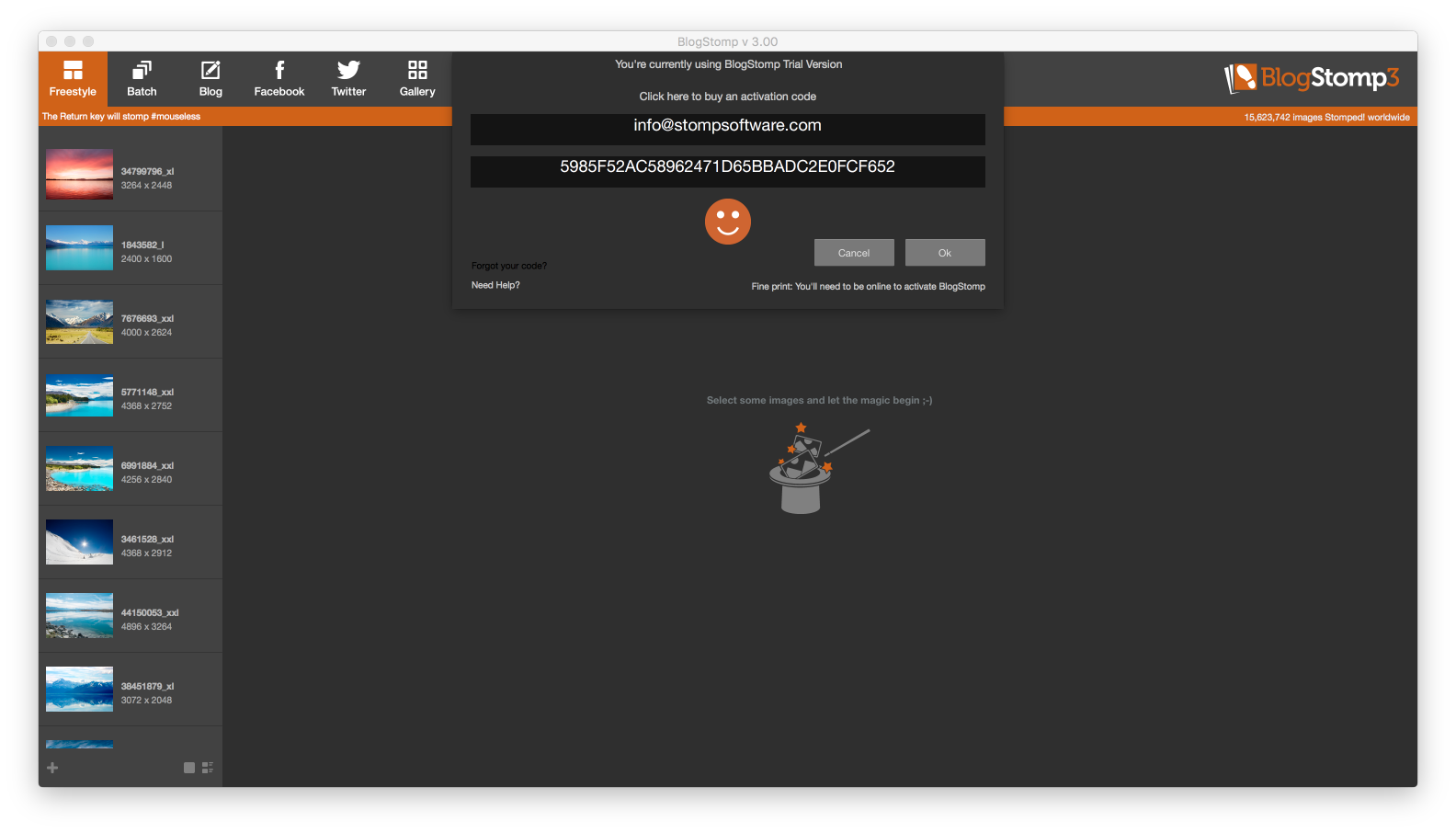 Click "ok" and you should get an "all good in the hood" message 🙂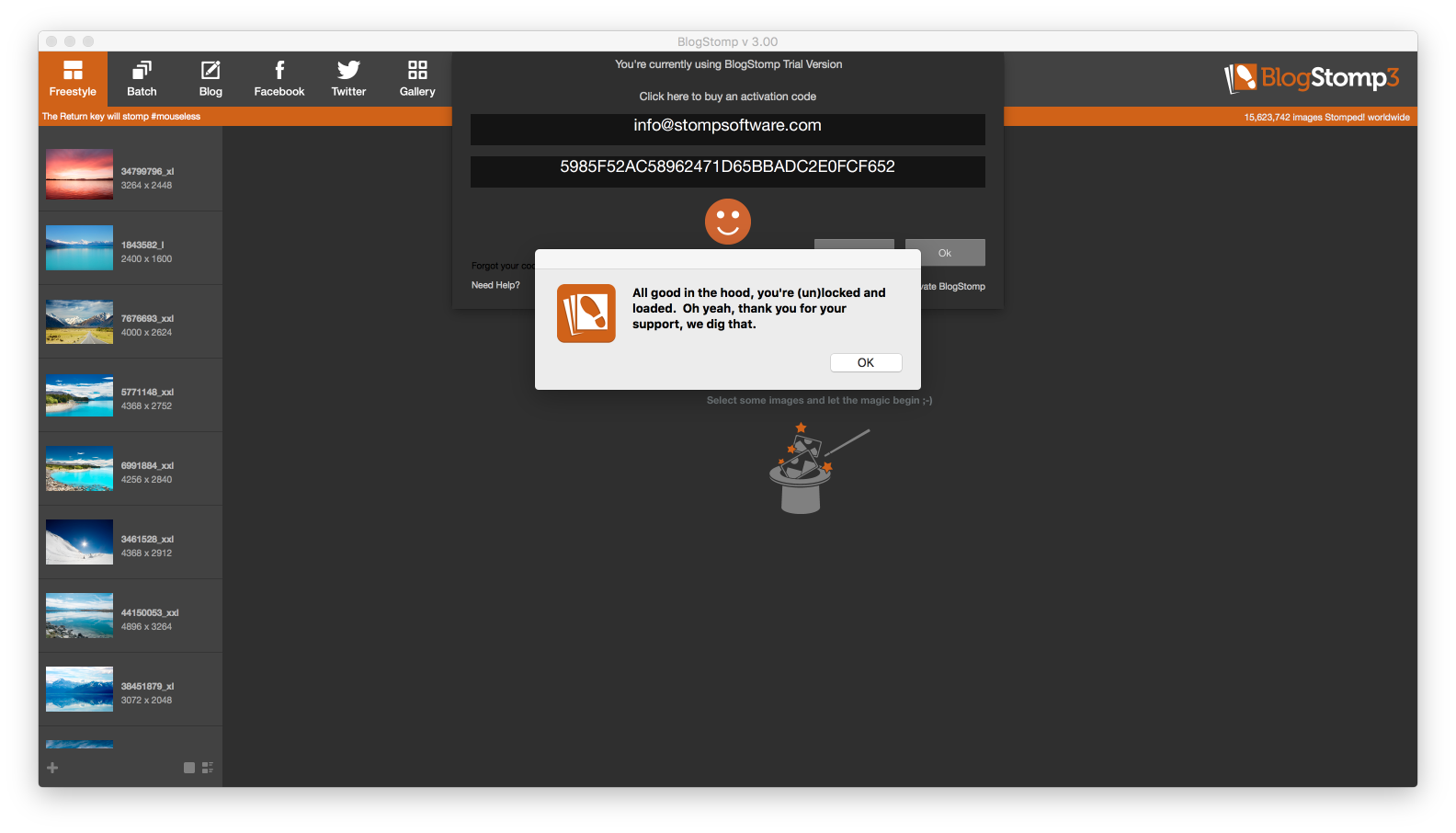 And that's it. You're all good to go.
Happy Stomping!!
---
Still can't find what you're looking for? We're here to help