Proof any album design, only $49 a year!
Proof your album designs on AlbumPrüfr for less than 5 bucks a month!
Give your clients a private setting in which to review their album layouts, leave feedback, and make revisions. Your clients can write comments on each spread, making the revision process a snap! AlbumPrüfr enables you to sync updated spreads effortlessly!
Painless proofing without breaking the bank. The way it should be.
Feed AlbumPrüfr your album designs from anywhere!

Proofing without the hassle!
Improve your album proofing workflow!


Treat yo'self!
It'll be the best $49 you'll spend this year!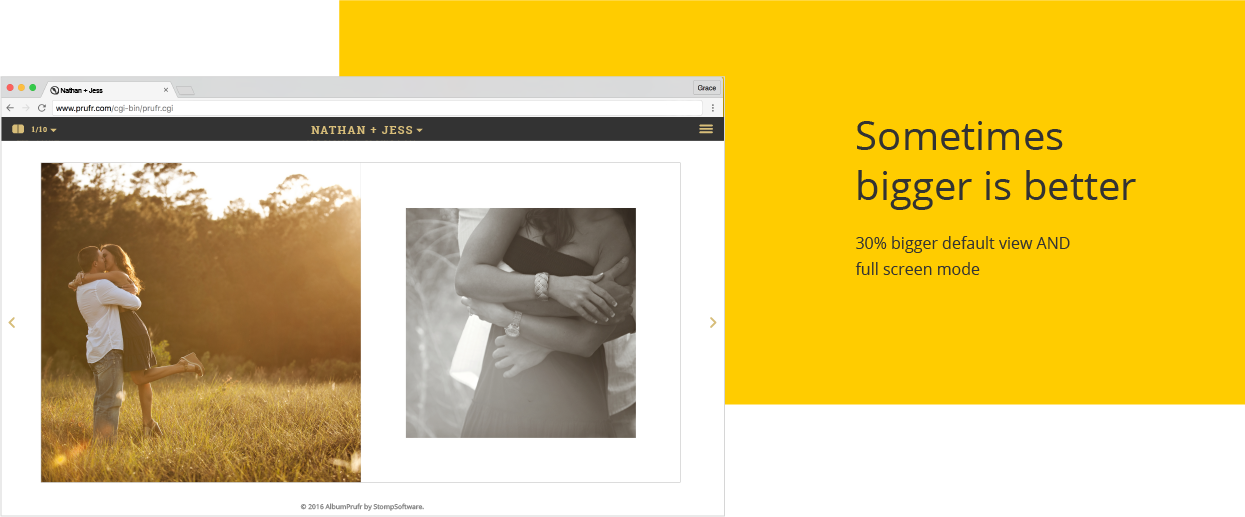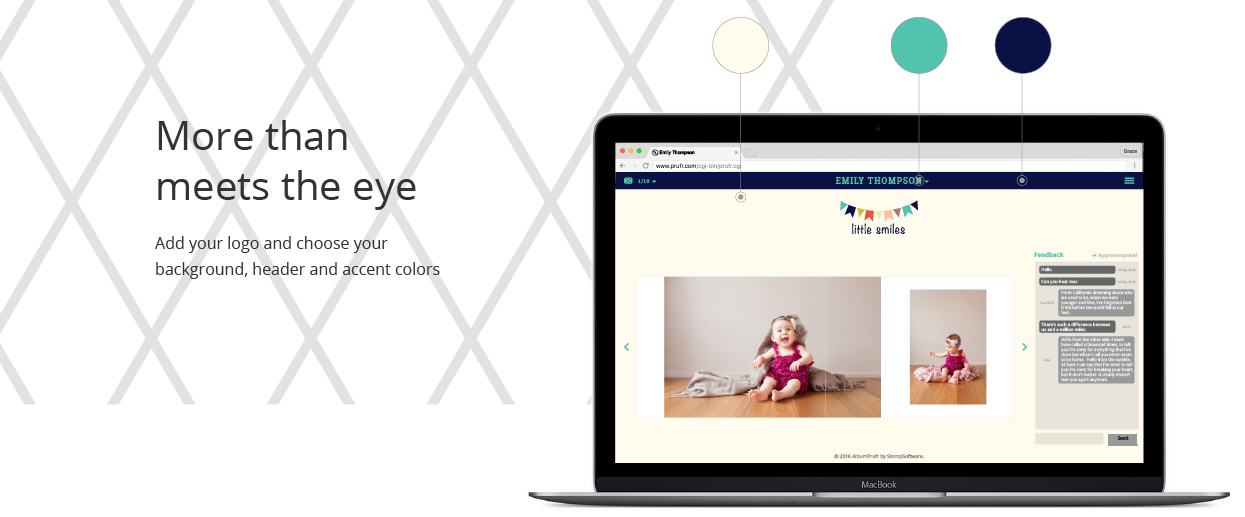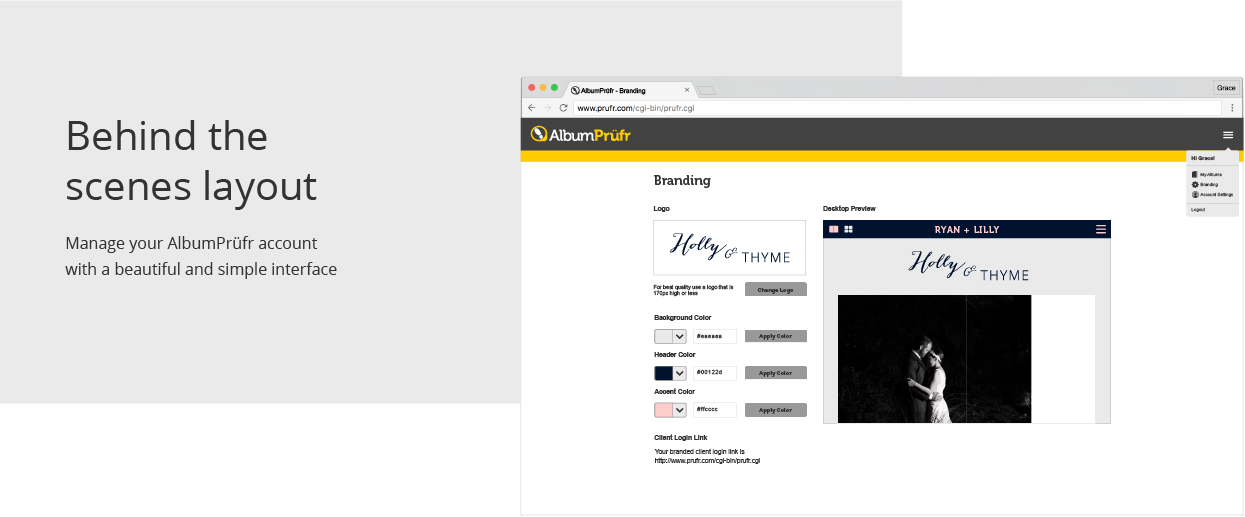 The Sidekick becomes the Lone Ranger
We know that album design is only half the battle. Getting the final sign-off is often the hard bit. That's where AlbumPrüfr steps in. AlbumPrüfr was designed from the outset to be a fully integrated add-on to AlbumStomp, but we also wanted to offer an alternative, so we developed an AlbumPrüfr desktop uploader. Love your album design solution? Keep your album design solution. And proof your designs with AlbumPrüfr without breaking the bank.